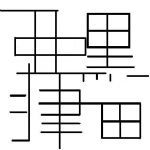 Affiliations
[
]
External links
[
]
Official
[
]
Unofficial
[
]
Asin Kuroda (黒田亜津) is a producer known for making original songs and arrangements. She started on February 2011. She uses a wide range of VOCALOIDs. She has made demonstration songs for VY2v3, kokone, Gachapoid V3 and Hiyama Kiyoteru V4.
Asin Kuroda's first work, Romanticism, was well-received with over 100,000 views. Asin Kuroda's other notable work is the piano rock cover for World's End Dancehall by Luka and Gackpo.
She has been featured in live streams by YAMAHA that demonstrate how to tune along with Cillia.
Works
[
]
Links
Title
Featuring
Date
Roles
"浪漫主義"
Megurine Luka
February 28, 2011
producer
•

171

Megurine Luka, Nekomura Iroha
March 16, 2011
music, lyrics
"P.a.r.a.l.y.z.e."
Nekomura Iroha
May 20, 2011
music, lyrics
•

微笑みの爆弾 (Hohoemi no Bakudan)

Megurine Luka
May 30, 2011
music, lyrics, rearrangement
•

The Starter

GUMI
July 15, 2011
music, lyrics
"予定調和に沈む"
Megurine Luka
January 09, 2012
music, lyrics
•

Painter

Hatsune Miku Soft, Megurine Luka
March 08, 2012
music, lyrics
"蜻蛉日記"
VY1
March 26, 2012
music
•

明日、僕が死んだら (Ashita, Boku ga Shindara)

Hatsune Miku (Soft/Dark), Megurine Luka
June 25, 2012
music, lyrics
"Pretended Love"
Lily
October 11, 2012
music, lyrics
"或る不適合者の独白"
VY2
October 16, 2012
music, lyrics
"ペンシル・デイズ"
Hatsune Miku (V2, Dark, and Soft), GUMI, IA, Megurine Luka, Lily, Camui Gackpo, and VY2
March 22, 2013
music, lyrics, arrangement
"たすけてドラえもん"
Hatsune Miku
May 08, 2013
music, lyrics
•

ハロー、オレ神様。 (Hello, ore Kamisama.)

Hatsune Miku, IA
September 04, 2013
music, lyrics
•

午前4時の金星 (Gozen Yoji no Kinsei)

IA
September 05, 2013
music, lyrics
"想歌百景"
kokone
February 13, 2014
music, lyrics
"空と繋がるまで"
Hatsune Miku & KYO
February 21, 2014
music, lyrics, mix
•

ホワイトスニーカー・ラブ (White Sneaker・Love)

Hatsune Miku V3, Megurine Luka, MEIKO V3, Kagamine Rin
March 28, 2014
music, lyrics
"この歌が終わっても"
Hatsune Miku V3, GUMI, IA, Megurine Luka, VY1v3, VY2v3, Aoki Lapis, Merli, kokone, V3 Lily, Camui Gackpo, ZOLA PROJECT, anon and kanon
April 5, 2014
music, lyrics, mix
•

ラストラブレター (Last Love Letter)

Hatsune Miku V3
April 24, 2014
music, lyrics
"A memory of the lullaby"
Aoki Lapis
June 30, 2014
music, lyrics
"300分トラベル"
Ryuto
October 22, 2014
music, lyrics
"今日、卒業します。"
Hatsune Miku, GUMI, Megurine Luka, IA, Camui Gackpo, and MAYU
May 4, 2015
music, lyrics, mixing
"星に抱かれて"
Original Version: Sachiko Kobayashi

---

July 27, 2015
voice manipulation
"氷の熱情"
Hiyama Kiyoteru
October 29, 2015
music, lyrics
"ココロ・チャージ・ミュージック"
VY1, Merli, kokone, anon, kanon, CUL, Aoki Lapis, Lily
December 12, 2015
music
Albums
[
]
Discography
[
]
| Affiliation | Title | Featuring | Date | Roles |
| --- | --- | --- | --- | --- |
| XING MUSIC ENTERTAINMENT,INC. | "午前4時の金星" | IA | December 04, 2013 | music, lyrics |
| KarenT | "ホワイトスニーカー・ラブ" | Hatsune Miku | March 28, 2014 | music, lyrics |
| VOCALOTRACKS | "想歌百景" | kokone | April 02, 2014 | music, lyrics |
| VOCALOTRACKS | "想歌百景 ぼかりすVer" | kokone | April 2, 2014 | music, lyrics |
| None | "この歌が終わっても" | Hatsune Miku, GUMI, IA, Megurine Luka, VY1, VY2, Aoki Lapis, Merli, kokone, Lily, Camui Gackpo, ZOLA PROJECT, anon & kanon | April 4, 2014 | music, lyrics |
| XING MUSIC ENTERTAINMENT,INC. | "P.a.r.a.l.y.z.e." | Nekomura Iroha, Megurine Luka, VY1, VY2, IA, Lily, Hatsune Miku | May 21, 2014 | music, lyrics |
| None | "浪漫主義" | GUMI, Hatsune Miku, VY1, IA, Megurine Luka, Tama. | November 15, 2014 | music, lyrics |
| VOCALOTRACKS | "300分トラベル" | Ryuto | December 03, 2014 | music, lyrics |
Compilations
[
]
| Affiliation | Title | Featuring | Date | Roles |
| --- | --- | --- | --- | --- |
| the VOCAJAZZ | "the VOCAJAZZ vol.2" | Hatsune Miku, Kagamine Rin, Megurine Luka, Kaai Yuki, Yuzuki Yukari, GUMI | February 5, 2012 | music, lyrics (track 06) |
| Independant | "ボカロバラード・セレクション" | Hatsune Miku, Megurine Luka, and Kagamine Len | March 20, 2013 | |
| U-Rythmix records | "ハロー!いろは feat. 猫村いろは" | Nekomura Iroha | March 29, 2013 | music, lyrics (track 14) |
| TEAM Entertainment | "IA THE WORLD ~星~" | IA | April 3, 2013 | music, lyrics (track 12) |
| BinaryMixx Records | "V♥25 -Hearts-" | Hatsune Miku, Kagamine Len, Kagamine Rin, GUMI, Megurine Luka, IA, Camui Gackpo, KAITO, MEIKO, Lily | October 23, 2013 | |
| TEAM Entertainment | "IA THE WORLD ~夢~" | IA | February 5, 2014 | |
| VOCALOID RECORDS, YAMAHA MUSIC COMMUNICATIONS, Inc. | "天響ノ和樂2" | Hatsune Miku, Kagamine Rin & Len, GUMI, Megurine Luka, Nekomura Iroha, Kaai Yuki, VY2, and VY1 | February 26, 2014 | |
| TEAM Entertainment | "IA THE WORLD ~紅~" | IA | July 2, 2014 | music, lyrics (track 04) |