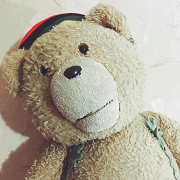 Affiliations
[
]
External links
[
]
Official
[
]
Unofficial
[
]
Atunemic, also known as Araragi Ken and Aliangliangmu Jian (阿良良木健; Āliángliángmù Jiàn), is a Chinese VOCALOID producer who was born on June 6, 1990. He specializes in electropop and rock, and made his debut in April 2011.
The quality of his video editing skills and the humorous yet rigorous plot designs are what makes his works rather popular within the Chinese fandom. His VOCALOID debut songs, "Doomsday DISCO" and "Resurrection DISCO", in addition to the Confession of Love Trilogy and LOVE SERIES, are among his most well known VOCALOID works.
Majority of his works feature Luo Tianyi, although he may use other VOCALOIDs or his own voice on occasion.
Works
[
]
| Links | Title | Featuring | Date | Roles |
| --- | --- | --- | --- | --- |
| | "末日DISCO" | Luo Tianyi | December 14, 2012 | compose, arrange, tuning, video |
| | "明日DISCO" | Luo Tianyi | December 26, 2012 | compose, arrange, tuning, video |
| | "I LOVE U" | Luo Tianyi | April 19, 2013 | compose, arrange, video, tuning |
| | "CONNECT~心的连接~" | Luo Tianyi | June 26, 2014 | compose, arrange, tuning, video |
| | "依存症" | Luo Tianyi | August 5, 2015 | music, tuning, lyrics, video |
| | "心加心" | Luo Tianyi | May 19, 2016 | compose, arrange, tuning, video |
| | "白夜梦" | Luo Tianyi, Yuezheng Ling | July 15, 2016 | compose, arrange, tuning |
| | "春风来" | Luo Tianyi | June 21, 2017 | lyrics, compose, arrange, tuning, video |
| | "亲爱的" | Luo Tianyi | July 12, 2017 | lyrics, compose, arrange, tuning, video |
| | "绝体绝命" | Luo Tianyi V4 Ning | April 4, 2018 | tuning, lyrics, compose, arrange, mixing |
| | "未完成的·乐章" | Luo Tianyi V4 | July 12, 2018 | lyrics, compose, arrange |
| | "告别曲" | Luo Tianyi V4 Ning | November 16, 2018 | compose, arrange, tuning |
| | "不老不死" | Luo Tianyi V4 Ning | June 18, 2019 | lyrics, compose, arrange, tuning |
| | "一点一点" | Luo Tianyi V4 Ning | December 25, 2019 | compose, arrange, lyrics, tuning, mixing, art, video |
| | "牵一半" | Luo Tianyi | July 10, 2020 | lyrics, compose, arrange, tuning, video |
| | "乌云" | Yuezheng Ling | July 2, 2021 | compose, arrange, tuning |
| | "想入非非" | Luo Tianyi V4 Ning, YANHE, Yuezheng Ling | July 30, 2021 | compose, arrange, mixing |
| | "黑鸟" | Luo Tianyi V4 Ning, Yuezheng Ling V5 | December 25, 2021 | compose, arrange, Tianyi tuning, video |
Albums
[
]
Compilations
[
]
| Affiliation | Title | Featuring | Date | Roles |
| --- | --- | --- | --- | --- |
| uragis | "殿堂II" | Luo Tianyi, YANHE, Xin Hua, Wang Chao | October 25, 2015 | compose, arrange, tuning |
| Vsinger | "Lost in Tianyi" | Luo Tianyi | March 1, 2019 | compose, arrange, tuning |
| Qidian Project | "柒" | Luo Tianyi, YANHE, Yuezheng Ling | December 10, 2019 | compose, lyrics, tuning |