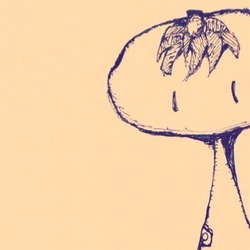 Affiliations
[
]
External links
[
]
Official
[
]
Unofficial
[
]
balloon (バルーン) is a producer who mainly uses Hatsune Miku and flower. His songs featuring flower have gained a sizable reputation, several of which have exceeded over 1 million views.
His most popular work, Charles, has gained over 30 million views on YouTube. Recently, he often does collaborations with Avogado6 to produce illustrations for his songs.
Apart from composing VOCALOID songs, he is also known for making self-covers of his own songs, which even exceeded the views on the original VOCALOID upload. Those covers were released in his VOCALOID album.
Around October 2017, he also started activity as a singer-songwriter under the name of "Keina Suda" (須田景凪).[1]
He was born on January 20th, 1993.
Works
[
]
| Links | Title | Featuring | Date | Roles |
| --- | --- | --- | --- | --- |
| • | 造形街 (Zoukeigai) | GUMI | April 30, 2013 | music, lyrics |
| • | 専心少女 (Senshin Shoujo) | GUMI | May 17, 2013 | music, lyrics |
| • | 溺れた雨傘 (Oboreta Amagasa) | GUMI | July 01, 2013 | music, lyrics |
| • | メグルヒ (Meguru Hi) | GUMI | July 21, 2013 | music, lyrics |
| • | 遊覧魚船 (Yuuran Gyosen) | GUMI | August 10, 2013 | music, lyrics |
| • | マチカドアムル (Machikado Amuru) | GUMI | September 08, 2013 | music, lyrics |
| • | 雨の勧め (Ame no Susume) | GUMI | October 10, 2013 | music, lyrics |
| • | 嘯く終日 (Usobuku Shuujitsu) | GUMI | December 08, 2013 | music, lyrics |
| • | キササゲ (Kisasage) | Hatsune Miku | January 31, 2014 | music, lyrics |
| • | 泡箱に踊る (Awabako ni Odoru) | Hatsune Miku | February 28, 2014 | music, lyrics |
| • | 夜の帳が落ちる (Yoru no Tobari ga Ochiru) | Hatsune Miku | April 04, 2014 | music, lyrics |
| • | あなたとふたり (Anata to Futari) | Hatsune Miku | April 24, 2014 | music, lyrics |
| • | モーダル (Modal) | Hatsune Miku | June 08, 2014 | music, lyrics |
| • | 少女は旅をする (Shoujo wa Tabi wo Suru) | Hatsune Miku | August 30, 2014 | music, lyrics |
| • | あやふや (Ayafuya) | Hatsune Miku | November 28, 2014 | music, lyrics |
| | "アルコーブ" | Hatsune Miku | December 28, 2014 | music, lyrics |
| • | 秋は暮れて疎ら (Aki wa Kurete Mabara) | Hatsune Miku | March 07, 2015 | music, lyrics |
| • | ポートレート (Portrait) | Hatsune Miku | April 17, 2015 | music, lyrics |
| | "愛及屋烏" | Hatsune Miku and flower | May 4, 2015 | music, lyrics |
| • | トピアリー (Topiary) | Hatsune Miku | September 02, 2015 | music, lyrics |
| • | 遊閑地 (Yuukanchi) | Hatsune Miku | December 11, 2015 | music, lyrics |
| • | ミラーリング (Mirroring) | Hatsune Miku | January 12, 2016 | music, lyrics |
| | "花瓶に触れた" | flower | February 23, 2016 | music, lyrics |
| | "朝を呑む" | Hatsune Miku | March 18, 2016 | music, lyrics |
| | "夕染" | flower | July 21, 2016 | music, lyrics |
| | "シャルル" | flower | October 12, 2016 | music, lyrics |
| | "メーベル" | flower | December 14, 2016 | music, lyrics |
| | "雨とペトラ" | flower | March 09, 2017 | music, lyrics |
| | "レディーレ" | flower | June 14, 2017 | music, lyrics |
| • | 刹那の渦 (Setsuna no Uzu) | flower | December 19, 2020 | music, lyrics |
Albums
[
]
Discography
[
]
E.Ps
[
]
Compilations
[
]
| Affiliation | Title | Featuring | Date | Roles |
| --- | --- | --- | --- | --- |
| • | STORYWRITER | IA, VY1, Hatsune Miku | April 25, 2015 | music, lyrics |
| NBCUniversal Entertainment Japan, Geneon Universal Entertainment | Desktop Magicians | Otomachi Una, Hatsune Miku, Kagamine Rin & Len, Megpoid English, Yuzuki Yukari, flower, IA, KAITO, MEIKO, Megurine Luka | December 20, 2017 | music, lyrics |
| EXIT TUNES | "EXIT TUNES PRESENTS Vocalostream feat. 初音ミク" | Hatsune Miku, GUMI, Kagamine Rin, Kagamine Len, IA, flower, Megurine Luka, Camui Gackpo, KAITO, MEIKO, and MAYU | March 20, 2019 | music, lyrics |
Gallery
[
]
References
[
]