CreCrew (크리크루) was a media sharing website created by SBS A&T, launched on November 16 of 2011 for the Korean VOCALOID fandom to upload their creative works, including songs, music videos, artworks and fanfics. Moreover, non-Korean content was also welcomed by the community as long as it is uploaded by the original creator. In October 2013, CreCrew shut down due to the high cost of running the website.
Official Mascot
Edit
During the launch of CreCrew Beta, visitors to the site noticed the presence of cute mascots and started to call them "mold" (곰팡이 gom pang i) due to their appearance. Later, even though SBS A&T clarified that the mascots are clouds, calling them mold became the norm among community. On April 20 of 2012, the mascot received an update to its design along with a website redesign.
In August 2013, after 3 years of operation, CreCrew was announced to be closing down. The explanation given was that the site cost 10 million won to run ($8,900+ a month).[1]
Site Revision history
Edit
2011/11/16 - Launch
2012/4/20 - Redesign, out of BETA
2013/1/11 - Weekly, Monthly, Total Ranking System implemented
2013/10/01 - Closed
TVple Video player
Edit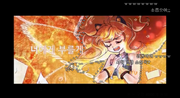 CreCrew used TVple player, which had similarities and differences to the niconico video player. Unlike niconico, where comments move from right to left, comments in TVple fade in and out in one second at the location where original comment was typed. Those comments are named 구름 (Cloud) in TVple as it reminds of clouds floating in the sky. The downside of TVple is that it does not support embed function.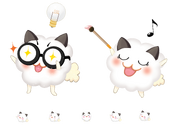 크리UGC (Music videos)

오리지날 (Original)
리메이크 (Remake)
Beta시즌작품 (Works from Beta season)

크리WORK (CreWork)

이미지 (Image)
음악 (Song)
텍스트 (Text)
3D모델 (3D Models)
플레이크루 (PlayCrew)

노래크루 (Singing videos)

Recorded videos of author singing songs

댄스크루 (Dancing videos)

Recorded videos of author dancing

연주크루 (Instrumental videos)

Recorded videos of author playing a instrument

그림크루 ( Time-lapse drawing videos)
소설크루 (fanfic videos)

커뮤니티 (Community)
References
Edit
External links
Edit
Community content is available under
CC-BY-SA
unless otherwise noted.