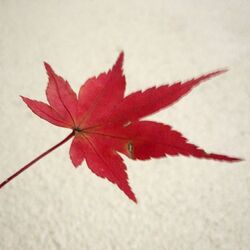 Affiliations
[
]
External links
[
]
Official
[
]
Unofficial
[
]
EZFG (read いーぜっとえふじー) is a producer best known for his techno-arranged works. He made his debut with Cyber Thunder Cider, which later on becoming his most popular song. Previously, he has posted several arrangements and BGMs on Niconico.
In addition to their fast-paced arrangements, his songs are also notable for their unique music videos, which are created by EZFG himself. In many of his works, the lyrics are displayed in handwritten white characters on a dark background; whereas in recent songs, he has also shown different methods of lyrics writing.
He has produced original songs and covers featuring a large variety of VOCALOIDs, which includes VY1, VY2, KAITO, Megurine Luka; and is often praised for his skill in vocals tuning.
His most notable songs by far are Cyber Thunder Cider and Totemo Itai Itagaritai, both having entered the Hall of Legend.
EZFG has also released works in the VOCALOID-P data series.
EZFG does NOT permit unauthorized reprints of his videos.
Works
[
]
| Links | Title | Featuring | Date | Roles |
| --- | --- | --- | --- | --- |
| | "サイバーサンダーサイダー" | VY1 | August 28, 2011 | producer |
| | "とても痛い痛がりたい" | VY1v3 and VY2 | January 10, 2012 | producer |
| | "magician's operation" | Megurine Luka | May 17, 2012 | producer |
| Niconico | かけろたてようけろせめよ (Kakero Tate yo Ukero Seme yo) | VY1 | July 26, 2012 | music, lyrics |
| | "ツンツンごっこ" | Mew | October 29, 2012 | producer |
| | "スレッドネイション" | KAITO V3 | April 12, 2013 | producer |
| | "じっっと見ている" | VY2v3 | December 22, 2013 | producer |
| | "ブラフライアー" | VY1v3 | March 20, 2014 | producer |
| | "グルカゴン" | Megurine Luka V2 | August 29, 2015 | producer |
| | "デキナイ詐欺" | VY2v3 and Camui Gackpo V3 POWER | February 13, 2016 | music, lyrics |
| | "振られても 振られても" | KAITO and MEIKO | April 21, 2016 | producer |
| | "デツアーツアー" | Lily | August 01, 2016 | producer |
| | "ミストアンドアーモンド" | VY1v4 SOFT | December 07, 2016 | producer |
| | "accidentally" | KAITO V3 Straight, Soft | March 30, 2017 | producer |
| | "絶滅志願偽装種" | Gackpoid V4 (Power, Whisper) and Megpoid V4 (Power, Sweet, Whisper) | January 04, 2018 | producer |
| | "着火er" | Megurine Luka, KYO | February 12, 2019 | music, lyrics, movie |
| Niconico YouTube | Dear Hypnos | Kagamine Rin & Len | October 26, 2019 | music, lyrics, video |
| Niconico YouTube | ジィエイチエヌ (GHN) | VY1, VY2 | June 08, 2020 | music, lyrics, video |
| Niconico YouTube | ピピボボッット (Pipivovott) | GUMI, MEIKO, VY1 | October 15, 2021 | music, lyrics, video |
Albums
[
]
Discography
[
]
| Affiliation | Title | Featuring | Date | Roles |
| --- | --- | --- | --- | --- |
| Dwango User Entertainment, Inc. | "サイバーサンダーサイダー" | VY1, VY2, Megurine Luka, Mew, KAITO, IA | April 23, 2014 | music, lyrics |
| Independent | "グルカゴン" | Megurine Luka | August 29, 2015 | music, lyrics |
Singles
[
]
| Affiliation | Title | Featuring | Date | Roles |
| --- | --- | --- | --- | --- |
| Independent | とても痛い痛がりたい (Totemo Itai Itagaritai) (single) | VY1, VY2 | April 04, 2012 | music, lyrics |
| VOCALOTRACKS | Cyber Thunder Cider (single) | GUMI | March 13, 2013 | music, lyrics |
| Independent | "グルカゴン" | Megurine Luka | August 29, 2015 | producer |
Compilations
[
]
| Affiliation | Title | Featuring | Date | Roles |
| --- | --- | --- | --- | --- |
| BinaryMixx Records | "V Love 25~Aperios~" | Hatsune Miku, Kagamine Rin & Len, GUMI, Megurine Luka, and VY1 | November 16, 2011 | music, lyrics |
| VOCALOID RECORDS, YAMAHA Corporation | ボカ☆フレ!-VOCALOID™ FRESHMEN- (VOCA☆FRE!-VOCALOID™ FRESHMEN-) | Hatsune Miku, Megurine Luka, Kagamine Rin, VY1 | March 14, 2012 | arrangement |
| avex trax | "小室哲哉 meets VOCALOID" | Hatsune Miku, Kagamine Rin, Kagamine Len, and Megurine Luka | March 28, 2012 | arrange, mixing |
| FARM RECORDS | "ELECTLOID feat. 初音ミク" | Hatsune Miku, Kagamine Len, Kagamine Rin, GUMI, Megurine Luka, KAITO, VY2, and VY1 | June 6, 2012 | music, lyrics |
| BinaryMixx Records | V Love 25~cantabile~ | Hatsune Miku, Kagamine Rin & Len, KAITO, MEIKO, Megurine Luka, IA, GUMI, Camui Gackpo | June 13, 2012 | music, lyrics |
| avex trax | VOCALOID3 meets TRF | GUMI, IA, Lily, Mew, VY1, Aoki Lapis | March 27, 2013 | arrangement |
| BinaryMixx Records | V Love 25 -Fortune- | Hatsune Miku, Kagamine Rin & Len, KAITO, MEIKO, Megurine Luka, IA, GUMI, Camui Gackpo | April 24, 2013 | music, lyrics |
| TEAM Entertainment | "IA THE WORLD ~翼~" | IA | July 3, 2013 | music, lyrics |
| DRAGONFLY | "SQUARE" | Lily, GUMI, IA, VY1, Hatsune Miku | August 12, 2013 | music, lyrics |
| Dwango User Entertainment, Inc. | "VOCALOID 超BEST -impacts-" | Hatsune Miku, Kagamine Rin & Len, GUMI, Megurine Luka, IA, Camui Gackpo, KAITO, MEIKO, VY1 | October 03, 2013 | music, lyrics |
| EXIT TUNES | "EXIT TUNES PRESENTS Megurinemotion feat. Megurine Luka" | Megurine Luka | January 30, 2019 | music, lyrics |
Gallery
[
]