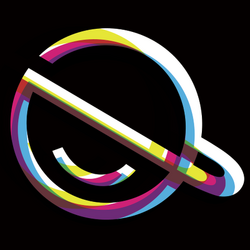 Affiliations
[
]
External links
[
]
Official
[
]
Unofficial
[
]
emon, also known as emon(Tes.), is a male producer who entered the VOCALOID scene in 2010.
At the time of his debut as a VOCALOID producer, he was also active in an Osaka-based techno pop unit called Tes.. The unit consisted of three members, in which emon was in charge of sound production and DJ.
emon is known for his cheerful, upbeat songs. He mainly uses Hatsune Miku, Kagamine Rin and Megurine Luka in his works. On several occasions, he would also create several self-covers.
On September 2017, "shake it!" became his first song to achieved 1 million views on Niconico; this song was also featured in Magical Mirai 2013 - 2018.
As of current, he belongs to the label "TOKYO LOGIC", and actively takes part in music production for games and animes.
Works
[
]
| Links | Title | Featuring | Date | Roles |
| --- | --- | --- | --- | --- |
| • | 8760センチメンタル (8760 Sentimental) | Hatsune Miku | June 06, 2010 | music, lyrics |
| | "Heart Beats" | Megurine Luka | June 20, 2010 | |
| | "7days" | Megurine Luka | July 27, 2010 | |
| • | fanfan | Megurine Luka | August 31, 2010 | arrangement |
| • | Cosmic star | Kagamine Rin | September 07, 2010 | music, lyrics |
| • | HOLIDAY | Megurine Luka | September 15, 2010 | music, lyrics |
| | "ジュリエッタとロミヲ" | Kagamine Rin | October 5, 2010 | |
| • | Super☆すとろべりぃ♪ (Super☆Strawberry♪) | Kagamine Rin | December 12, 2010 | music, lyrics |
| • | Vogue | Megurine Luka | January 05, 2011 | arrangement |
| • | ESQUIRE | Kagamine Rin | January 09, 2011 | music, lyrics |
| • | Love Timer | Kagamine Rin | January 11, 2011 | music, lyrics |
| • | HighEndCity | Kagamine Rin | February 09, 2011 | music, lyrics |
| • | HIGH TOUCH ME | Hatsune Miku | March 11, 2011 | music, lyrics |
| • | LANA | GUMI | May 07, 2011 | music, lyrics |
| • | 静電気。 (Seidenki.) | Hatsune Miku, Kagamine Rin & Len | May 28, 2011 | music, lyrics |
| • | milky way | Megurine Luka | June 07, 2011 | music, lyrics |
| • | ハローハロー (Hello Hello) | Megurine Luka | July 16, 2011 | music, lyrics |
| • | ACE | Megurine Luka | August 26, 2011 | music, lyrics |
| • | 夜空色シンパシズム (Yozorairo Sympathism) | Hatsune Miku | September 29, 2011 | music, lyrics |
| | "too Cute!" | Kagamine Rin | November 16, 2011 | |
| • | パラステラル (Parastellar) | Megurine Luka | January 30, 2012 | music, lyrics |
| | "shake it!" | Hatsune Miku | April 21, 2012 | |
| | "エレクト(ロ)ボックス" | Hatsune Miku, Kagamine Rin & Len, and Megurine Luka | December 2, 2012 | |
| • | サテライト (Satellite) | Hatsune Miku | April 21, 2013 | music, lyrics |
| • | さよならグライダー (Sayonara Glider) | IA | June 06, 2013 | music, lyrics |
| | "星空のライオン" | IA | August 9, 2013 | |
| • | my feeling emotions | Hatsune Miku | December 24, 2013 | music, lyrics |
| • | ばけらぶっ (Bake Love) | Kagamine Rin | January 04, 2014 | music, lyrics |
| | "どりーみんチュチュ" | Megurine Luka | February 28, 2014 | |
| • | Sweet Life | Hatsune Miku | April 10, 2014 | music, lyrics |
| • | Magical Ripper | Hatsune Miku | August 13, 2014 | music, lyrics |
| • | Just! | Hatsune Miku | September 05, 2014 | music, lyrics |
| • | ポッケ (Pocket) | Hatsune Miku | March 12, 2016 | music, lyrics |
| | "妄想感傷代償連盟" | Hatsune Miku | November 18, 2016 | |
| • | ⑨ | Kagamine Rin | July 06, 2018 | music, lyrics |
| • | VIVA Funny Day | Hatsune Miku, Himawari | August 05, 2018 | music, lyrics |
| | "むてきPOP" | Hatsune Miku, Kagamine Rin, and Kagamine Len | August 31, 2018 | |
| • | 21世紀の夜明け前 (21 Seiki no Yoake Mae) | Kagamine Rin | December 01, 2018 | music, lyrics |
| | "ラッキー☆オーブ" | Hatsune Miku | December 14, 2018 | |
| | "乙女解剖" | Hatsune Miku | January 18, 2019 | |
| • | 20HZ-ニジュッヘルツ- (Nijuu Herutsuu) | Hatsune Miku | February 02, 2019 | music, lyrics |
| • | BO-ZU | Kagamine Rin | April 26, 2019 | music, lyrics |
| • | 人質交換 (Hitojichi Koukan) | Hatsune Miku | July 05, 2019 | arrangement |
| • | ShiTsuDo | Hatsune Miku | August 23, 2019 | music, lyrics |
| • | トロピカルナイトVol.2 | Hatsune Miku, Kagamine Rin & Len | August 30, 2019 | music, lyrics |
| • | 予↑感↓ (Yo↑Kan↓) | Kagamine Rin | December 06, 2019 | music, lyrics |
| • | Bassi | Kagamine Rin | May 30, 2020 | music, lyrics |
| • | I meets You!! | Hatsune Miku | March 25, 2020 | arrangement |
| • | メイレイン (May Rain) | flower | May 30, 2020 | music, lyrics |
| • | 1980POP | Hatsune Miku | August 12, 2020 | music, lyrics |
| • | 花街遊女物語 (Hanamachi Yuujo Monogatari) | flower | October 28, 2020 | music, lyrics |
| • | Happy Coaster | Hatsune Miku | February 03, 2021 | music, lyrics |
| | "メタモリボン" | Kagamine Rin | March 18, 2022 | music, lyrics, arrange, mix |
Albums
[
]
Discography
[
]
| Affiliation | Title | Featuring | Date | Roles |
| --- | --- | --- | --- | --- |
| Plug::8 | "whiteout" | Hatsune Miku, GUMI, and Megurine Luka | November 14, 2010 | arrangement |
| Bit-z | Vogue | Megurine Luka | January 16, 2011 | arrangement |
| emonloid | emonloid | Megurine Luka, Hatsune Miku, Kagamine Rin | January 16, 2011 | music, lyrics |
| emonloid | "emonloid2" | Hatsune Miku, Kagamine Len, Kagamine Rin, GUMI, Megurine Luka, Himawari, Vivienne, and Ten | June 12, 2011 | music, lyrics |
| Plug::8 | ×××× the ripper (album) | GUMI, Hatsune Miku, Megurine Luka | June 12, 2011 | arrangement |
| Bit-z | & | GUMI, Hatsune Miku, SF-A2 miki, Megurine Luka, Kagamine Rin | November 19, 2011 | arrangement |
| emonloid | emonloid3 | Megurine Luka, Hatsune Miku, Kagamine Rin | November 19, 2011 | music, lyrics |
| emonloid | "emonloid4" | Hatsune Miku, Kagamine Rin, Megurine Luka, IA, SeeU, emon(Tes.) | April 28, 2012 | music, lyrics |
| emonloid | "風町オリュンポス" | Hatsune Miku, Kagamine Len, Kagamine Rin, Megurine Luka, IA, and Uu-chan | December 15, 2012 | music, lyrics |
| Aijima Koubou | ぼかろ男子 ぼかろ女子 (Vocalo Danshi Vocalo Joshi) | GUMI, Hatsune Miku, MAYU, Kagamine Rin, Mikito-P | December 15, 2012 | arrangement |
| None | "electroll" | Hatsune Miku, Megurine Luka, Kagamine Rin & Len, GUMI, IA | June 19, 2013 | arrangement |
| emonloid | "emonloid5" | Hatsune Miku, Kagamine Rin, GUMI, Megurine Luka, and IA | April 26, 2014 | music, lyrics |
| emonLoid | "emonLOiD -best-" | Hatsune Miku, Kagamine Rin, Kagamine Len, Megurine Luka, IA, Apricot*, Haruna Oshima, Vivienne, EVO+, Kakichoco | April 25, 2015 | music, lyrics |
| U/M/A/A | GHOST (album) | Hatsune Miku | September 28, 2016 | arrangement |
| Tenimikimon, emonLoid | "emonloid7" | Hatsune Miku, Kagamine Len, Kagamine Rin, Megurine Luka | December 30, 2018 | music, lyrics |
| DECO*27 | "アンドロイドガール" | Hatsune Miku | May 22nd, 2019 | arrangement |
| emonloid | emonLOiD8 | flower, Hatsune Miku, Kagamine Rin & Len | November 15, 2020 | music, lyrics |
Singles
[
]
| Affiliation | Title | Featuring | Date | Roles |
| --- | --- | --- | --- | --- |
| KarenT | "7days" | Megurine Luka | January 30, 2011 | music, lyrics |
| KARENT | LANA (single) | GUMI | June 24, 2011 | music, lyrics |
| KarenT | "どりーみんチュチュ" | Megurine Luka | January 30, 2014 | music, lyrics |
| KARENT | ラッキー☆オーブ (Lucky☆Orb) (single) | Hatsune Miku | May 07, 2019 | music, lyrics |
| KARENT | むてきPOP (Muteki POP) (single) | Hatsune Miku, Kagamine Rin & Len | November 15, 2019 | music, lyrics |
| Independent | I meets You!! (single) | Hatsune Miku | April 19, 2020 | arrangement |
Compilations
[
]
| Affiliation | Title | Featuring | Date | Roles |
| --- | --- | --- | --- | --- |
| FARM RECORDS | EX:P2 ~Ex:Producers2~ | Hatsune Miku, Megurine Luka, Kagamine Len | September 15, 2010 | music, lyrics |
| HYPNOTIKA | Revolution Boi VS Agent Smith | GUMI, Hatsune Miku, Megurine Luka | October 31, 2010 | music, lyrics |
| Innovate Sounds | "Innovator-Earth" | Hatsune Miku, Kagamine Rin, GUMI, and Megurine Luka | January 16, 2011 | music, lyrics |
| Sevencolors | Dance Dance VOCALOMUSIC★Vol.01 -Fruity Technopop- | Hatsune Miku, Megurine Luka, Kagamine Rin | January 16, 2011 | music, lyrics |
| Bit-z | Aurore et Crepuscule | GUMI, Hatsune Miku, Megurine Luka | October 31, 2010 | music, lyrics |
| Sevencolors | Dance Dance VOCALOMUSIC★ Vol.02 -Funky Drum'n'Bass- | Hatsune Miku, Megurine Luka, Kagamine Rin, Camui Gackpo | June 12, 2011 | music, lyrics |
| Sevencolors, KARENT | Yellow Star Airlines | GUMI, Hatsune Miku, Megurine Luka | August 13, 2011 | music, lyrics |
| teepot | LIFEWORK | GUMI, Hatsune Miku, Kagamine Rin | September 01, 2011 | music, lyrics |
| BinaryMixx Records | VOCALOID from ニコニコ動画 ボカロ超特急 SUPER EXPRESS COMPILATION 01 | Hatsune Miku, Kagamine Rin & Len, Megurine Luka, KAITO, GUMI | December 21, 2011 | music, lyrics |
| BinaryMixx Records | "VOCALOID from ニコニコ動画 ボカロ超特急 SUPER EXPRESS COMPILATION 04" | GUMI, Kagamine Rin & Len, Hatsune Miku, Megurine Luka, KAITO, MEIKO, Camui Gackpo | February 22, 2012 | music, lyrics |
| Aurore et Crepuscure | "Van!Fun!Fan!" | Hatsune Miku, Kagamine Rin, Kagamine Len, Megurine Luka, GUMI, Lily and IA | April 28, 2012 | music, lyrics |
| • | Key+Vocaloid Best selection vol.1 | Hatsune Miku, Kagamine Rin | May 25, 2012 | music, lyrics |
| FARM RECORDS | "ELECTLOID feat. 初音ミク" | Hatsune Miku, Kagamine Len, Kagamine Rin, GUMI, Megurine Luka, KAITO, VY2, and VY1 | June 6, 2012 | music, lyrics |
| ULOG'Be | NecoDamaRin | Kagamine Rin | August 11, 2012 | music, lyrics |
| TEAM Entertainment | "IA THE WORLD ~風~" | IA | September 26, 2012 | music, lyrics |
| UNIVERSAL MUSIC JAPAN | ボーカロイド アニソンカバー COLLECTION -Boys side- (VOCALOID Anime Song Cover COLLECTION -Boys side-) | GUMI, IA, Hatsune Miku, Kagamine Rin & Len, Nekomura Iroha, Hiyama Kiyoteru, Kaai Yuki, Megurine Luka | October 17, 2012 | music, lyrics |
| UNIVERSAL MUSIC JAPAN | ボーカロイド アニソンカバー COLLECTION -Girls side- (VOCALOID Anisong Covers COLLECTION -Girls side-) | GUMI, KAITO, VY2, Tone Rion, Hatsune Miku, Kagamine Len, Camui Gackpo, Utatane Piko, Yuzuki Yukari, Hiyama Kiyoteru, Megurine Luka | October 17, 2012 | music, lyrics |
| G.C.M Records | ふたりのうた -RL DUO Collection- (Futari no Uta -RL DUO Collection-) | Kagamine Rin & Len | November 25, 2012 | music, lyrics |
| TEAM Entertainment | "IA THE WORLD ~影~" | IA | December 26, 2012 | music, lyrics |
| avex trax | VOCALOID3 meets TRF | GUMI, IA, Lily, Mew, VY1, Aoki Lapis | March 27, 2013 | arrangement |
| Sevencolors | Dance Dance VOCALOMUSIC★ Vol.03 -Sweet & Pop House- | Aoki Lapis, GUMI, Hatsune Miku, Kagamine Rin | April 27, 2013 | music, lyrics |
| BinaryMixx Records | TIME MACHINE (album) | Hatsune Miku, Kagamine Rin, GUMI, IA | May 29, 2013 | music, lyrics |
| TEAM Entertainment | "IA THE WORLD ~翼~" | IA | July 3, 2013 | music, lyrics |
| BinaryMixxRecords | "V♥25 -Gloria-" | Hatsune Miku, Kagamine Rin, GUMI, Kagamine Len, Megurine Luka, IA, Yuzuki Yukari, KAITO, MEIKO, Camui Gackpo, and Lily | July 17, 2013 | music, lyrics |
| Sony Music Entertainment Japan | "VOCA NICO☆PARTY" | Hatsune Miku, Kagamine Len, Kagamine Rin, GUMI, Megurine Luka, IA, KAITO, MEIKO, Yuzuki Yukari, Lily, and VY2 | December 25, 2013 | music, lyrics |
| TamStar Records | "TamStar Records presents ALL VOCALOID ATTACK #2" | GUMI, IA, KAITO, Lily, Ryuto, VY2, and Aoki Lapis | December 29, 2013 | music, lyrics |
| KLAFT | EXISTENCE | Megurine Luka, Kagamine Len, GUMI, Aoki Lapis, Kagamine Rin, Hatsune Miku, Namine Ritsu | December 31, 2013 | music, lyrics |
| ASCII Media Works | MIKU-Pack 05 Song Collection "夢見るチョコレート" (MIKU-Pack 05 Song Collection "Yumemiru Chocolate") | Hatsune Miku | January 15, 2014 | music, lyrics |
| twelve=Hitotose | 12-トゥエルブ- | GUMI, IA, Hatsune Miku | April 27, 2014 | music, lyrics |
| U/M/A/A | VRUSH UP! #08 –40mP Tribute- | GUMI, Hatsune Miku | April 27, 2014 | arrangement |
| TEAM Entertainment | "IA THE WORLD ~蒼~" | IA | July 2, 2014 | music, lyrics |
| KARENT | "初音ミク「マジカルミライ 2014」オフィシャルアルバム" | Hatsune Miku, Kagamine Len, Kagamine Rin, Megurine Luka, MEIKO, and KAITO | August 6, 2014 | music, lyrics |
| U/M/A/A | "初音ミク Project mirai こんぷり~と" | Hatsune Miku, Kagamine Rin & Len, GUMI, Megurine Luka, KAITO, and MEIKO | September 2, 2015 | music, lyrics |
| EXIT TUNES | EXIT TUNES PRESENTS Entrance Dream Music 2 | Hatsune Miku, Kagamine Len, GUMI, IA, KAITO, Megurine Luka | December 16, 2015 | music, lyrics |
| EXIT TUNES | "EXIT TUNES PRESENTS Entrance Dream Music 3" | Hatsune Miku, Lily, Kagamine Rin & Len, GUMI, and IA | October 2, 2015 | music, lyrics |
| KARENT | "KARENT presents Winterland's Anthology feat. 初音ミク" | Hatsune Miku | January 25, 2017 | music, lyrics |
| TOY'S FACTORY | "VOCALOID 夢眠ネム" | Yumemi Nemu | July 5, 2017 | music, lyrics |
| KARENT | "初音ミク「マジカルミライ 2018」OFFICIAL ALBUM" | Hatsune Miku, Kagamine Rin & Len, Megurine Luka, KAITO, and MEIKO | July 25, 2018 | music, lyrics |
| KARENT | "巡音ルカ 10th Anniversary - Fabulous∞Melody -" | Megurine Luka | January 30, 2019 | music, lyrics |
| Crypton Future Media, KARENT | HATSUNE MIKU EXPO 5th Anniversary E.P. | Hatsune Miku | May 10, 2019 | music, lyrics |
| Crypton Future Media, KARENT | MIKU EXPO 5th Anniversary Song Contest E.P. | Hatsune Miku | January 10, 2020 | music, lyrics |
| EXIT TUNES | EXIT TUNES PRESENTS Entrance Dream Music'Turbo | galaco, GUMI, Lily, Hatsune Miku, Otomachi Una, Kagamine Rin & Len, Kotonoha Akane | January 22, 2020 | music, lyrics |
| Crypton Future Media | MIKU EXPO 2021 Online Live Arrangement | Hatsune Miku, Kagamine Rin & Len, KAITO, Megurine Luka, MEIKO | July 08, 2021 | music, lyrics |
| kagamination | kagamination2 | Kagamine Rin & Len | November 01, 2021 | music, lyrics |
Gallery
[
]