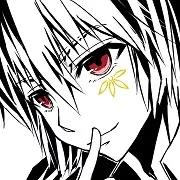 Affiliations
[
]
External links
[
]
Official
[
]
Unofficial
[
]
FlowersRite, also known as Huazhiji-P (花之祭P; Huāzhījì-P) and Hana no Matsuri-P (花の祭P), is a Chinese VOCALOID producer who was born on January 16, 1995, and made his debut in November 2012. He specializes in folk and jazz music, and is most known for the former genre in addition to video editing.
He listened to many songs written by Japanese producers in the past, and when the first Chinese VOCALOID came out, he was inspired to write music using the software. "Sānqiān Shìjiè Yā Shā Jìn" became his first notable work, and is acknowledged by fans for its atmosphere and narrative video. This helped establish FlowersRite's popularity and he became one of the most admired producers in the Chinese fandom.
In more recent years, he became less active due to his focus on studies in Canada, but his popularity did not wane.
Works
[
]
| Links | Title | Featuring | Date | Roles |
| --- | --- | --- | --- | --- |
| | "三千世界鸦杀尽" | Luo Tianyi | November 23, 2012 | compose, arrange |
| | "舞夜序歌" | YANHE | July 25, 2013 | compose, arrange, tuning, mixing, video |
| | "深红终曲·Desire" | Luo Tianyi | August 8, 2013 | special thanks |
| | "花与风的赞美诗" | YANHE, Luo Tianyi | August 30, 2013 | compose, arrange, tuning, mixing, video |
| | "百鬼绘卷" | Luo Tianyi | November 29, 2013 | compose, arrange, tuning, mixing |
| | "星屑碎片" | YANHE, Luo Tianyi | January 17, 2014 | planning, compose, arrange, tuning, mixing, video |
| | "月之路" | Luo Tianyi | March 7, 2014 | compose, arrange, mixing, video |
| | "绮夜短歌" | Luo Tianyi | June 20, 2014 | compose, arrange, tuning, mixing |
| | "Trémail Cpt.2 思念尘埃" | Kagamine Len, Luo Tianyi, YANHE | September 26, 2014 | scheme |
| | "归一" | Luo Tianyi, Yuezheng Ling, Xin Hua | January 10, 2016 | tuning |
Albums
[
]
Compilations
[
]
| Affiliation | Title | Featuring | Date | Roles |
| --- | --- | --- | --- | --- |
| CrossOz | "第一步" | Luo Tianyi | June 11, 2013 | compose, arrange, mixing |
| YANHE PROJECT | "The Stage 1" | YANHE | July 11, 2013 | compose, arrange, tuning, mixing |
| CrossOz | "第二页" | Luo Tianyi, YANHE | June 1, 2014 | compose, arrange, tuning, mixing |
| Vsinger | "Moments" | Luo Tianyi | July 12, 2020 | compose, arrange, lyrics |