"Ghost" redirects here. For other uses, see Ghost (disambiguation).
👤

Producer article work in progress.
For information on how to help, see the guidelines.  More subjects categorized here.

👤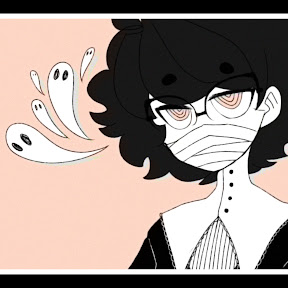 Affiliations
External links
Official
Unofficial
GHOST, also known as GHOST and Pals (formerly Marz Mitzi and Ghostie), is an illustrator, music producer and video editor whose songs utilized vocal synthesizers such as VOCALOID or CeVIO. They are known for their unique musical style.
Works
Links
Title
Featuring
Date
Roles
"c e n t i p e d e"
YOHIOloid, OLIVER
September 24, 2014
"Paradox Riddle"
GUMI English
October 5, 2014
"F☺☺lish"
GUMI English
October 16, 2014
"INTERSTELL∆R"
Kagamine Rin Append Sweet
October 16, 2014
illust
"Regular"
YOHIOloid
October 30, 2014
rendering
"Remains"
OLIVER
December 13, 2014
music, lyrics

Script error

"Of Kings and Queens"
GUMI English and YOHIOloid
January 6, 2015
"愛"
Chika
February 8, 2015
tuning
"Korozashisakae's Mysterious Package"
YOHIOloid and CYBER DIVA
February 28, 2015
"ode to bub beep"
YOHIOloid and OLIVER
April 1, 2015
music, lyrics, pv
"Goth Moth, Brudder, and the Cries of the Woodwind-Legged Folk"
OLIVER, YOHIOloid, and Prima
August 8, 2015
art, pv
"HOUSEWIFE RADIO"
GUMI
August 24, 2015
music, lyrics, illust
"When I Fell"
GUMI English
December 12, 2015
music, lyrics, illust
"COLORBARS"
Fukase English
February 28, 2016
"Substandard Symphony"
RUBY
April 3, 2016
"ROTARY DIAL"
DAINA
April 21, 2016
"BLACK & WHITE"
DEX
May 30, 2016
"evoLve"
RUBY
June 2, 2016
"REGRET"
DEX
June 18, 2016
"The Things I Deserve"
MAIKA
June 21, 2016
"HOUSEWIFE RADIO"
GUMI
July 19, 2016
music, lyrics, illust
"The Abnormality"
DEX and AVANNA
August 4, 2016
"Star of the Show"
Macne Nana
September 3, 2016
"Whisper My Nothings"
DEX
September 8, 2016
"Amygdala's Rag Doll"
OLIVER
October 19, 2016
"HYPERDONTIA"
V4 flower
November 7, 2016
"BROADCAST ILLUSION"
Fukase English
December 21, 2016
"it's dark!"
OLIVER, Fukase, Kagamine Len V4 English, Utatane Piko
January 29, 2017
music, lyrics, illust
"Two of a Kind"
Otomachi Una
February 4, 2017
music, lyrics, pv
"Don't Touch Me"
KAITO V3 English
February 18, 2017
illust
"The Distortionist"
YOHIOloid
April 9, 2017
music, lyrics, illust, pv
"Happy Days"
MAIKA
May 17, 2017
"NOVOCAINE"
v4 flower
June 26, 2017
music, lyics, tuning, illust
"Entomologists"
Hatsune Miku
July 14, 2017
"Appetite of a People-Pleaser"
flower
September 21, 2017
music, lyrics, illust, pv
"f*ck it"
Hatsune Miku V4X English
November 2, 2017
music, lyrics, illust
"Candle Queen"
GUMI
November 6, 2017
music, tuning, mixing, illust, pv
"Animalistic"
DAINA
December 31, 2017
tuning
"アイオライトに"
LUMi
April 25, 2018
music, lyrics, pv
"i eat eyes"
Hatsune Miku English
December 3, 2018
music, lyrics, illust
"Something Changed"
GUMI
December 14, 2018
tuning
"Those Who Carried On"
YOHIOloid and GUMI
January 11, 2019
music, lyrics, illust
"The Chattering Lack of Common Sense"
GUMI, YOHIOloid
May 2, 2019
music, lyrics, illust
"Honey I'm Home"
DEX
August 18, 2019
music, lyrics, illust, pv
Albums
Discography
Gallery
Merchandising
Community content is available under
CC-BY-SA
unless otherwise noted.