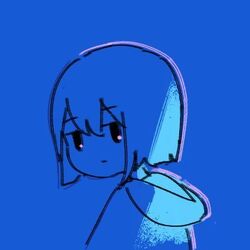 Affiliations
[
]
External links
[
]
Official
[
]
Unofficial
[
]
Harumaki Gohan (はるまきごはん, lit. "Spring Roll Rice") is a male VOCALOID producer, composer, illustrator, and animator.
Since his debut in 2014, he has so far produced various songs featuring mainly Hatsune Miku, and has been reputed for his clear vocal tuning. He has also done self-covers during recent years.
On January 2016, his ninth work "銀河録 (Ginga Roku)" became a hit, being his first work to enter the Hall of Fame. Until now, some his notable works to be named are Melty Land Nightmare, Dreamless Dreams and Aster.
He was born on February 02, 1996.[1]
Works
[
]
| Links | Title | Featuring | Date | Roles |
| --- | --- | --- | --- | --- |
| • | WhiteNoise | Hatsune Miku | February 07, 2014 | music, lyrics, illust, video |
| • | アメハヤマズ (Ame wa Yamazu) | Hatsune Miku | April 06, 2014 | music, lyrics, illust, video |
| • | ラストライト (Last Light) | Hatsune Miku | July 11, 2014 | music, lyrics, illust, video |
| • | ホームシックハレー (Homesick Halley) | Hatsune Miku | August 30, 2014 | music, lyrics, illust, video |
| • | Listen to your heartbeat | Hatsune Miku | November 18, 2014 | illust, video |
| • | 電波時計の居ない夢 (Denpadokei no Inai Yume) | Hatsune Miku | December 30, 2014 | music, lyrics, illust, video |
| • | アイロスト (I Lost) | Hatsune Miku | March 20, 2015 | music, lyrics, illust, video |
| • | 22世紀の僕らは (22 Seiki no Bokura wa) | Hatsune Miku | June 19, 2015 | music, lyrics, illust, video |
| • | 君の知らない空は (Kimi no Shiranai Sora wa) | Hatsune Miku | July 11, 2015 | lyrics, video, tuning |
| • | 八月のレイニー (Hachigatsu no Rainy) | Hatsune Miku | August 14, 2015 | music, lyrics, illust, video |
| • | 金木犀の隣で (Kinmokusei no Tonari de) | Hatsune Miku | October 12, 2015 | illust |
| • | 銀河録 (Gingaroku) | Hatsune Miku | January 02, 2016 | music, lyrics, illust, video |
| • | カルデネ (Chaldene) | Hatsune Miku | May 02, 2016 | music, lyrics, illust, video |
| • | furete | Hatsune Miku | May 26, 2016 | animation |
| • | ミセスアイロニ (Mrs. Irony) | GUMI | June 19, 2016 | lyrics |
| • | 星とあなたと私 (Hoshi to Anata to Aatashi) | Hatsune Miku | June 23, 2016 | illust |
| • | アトモスフィア (Atmosphere) | Hatsune Miku | July 01, 2016 | music, lyrics, illust, video |
| • | Tender Rain | Hatsune Miku | August 18, 2016 | music, lyrics, illust |
| • | kaleidoscape | Hatsune Miku | September 09, 2017 | guitar solo & outro |
| • | フォトンブルー (Photon Blue) | Hatsune Miku | October 22, 2016 | music, lyrics, illust, video |
| • | レインゴースト (Rain Ghost) | Kagamine Rin | February 18, 2017 | illust |
| | "ドリームレス・ドリームス" | Hatsune Miku | May 6, 2017 | music, lyrics, illust, video |
| • | コバルトメモリーズ (Cobalt Memories) | Hatsune Miku | September 23, 2017 | music, lyrics, illust, video |
| | "メルティランドナイトメア" | Hatsune Miku | February 16, 2018 | music, lyrics, illust, movie |
| | "地球をあげる" | LUMi | March 17, 2018 | music, lyrics, illust, movie |
| | "アスター" | Hatsune Miku | August 06, 2018 | music, lyrics, illust, video |
| • | センシティブサマー (SENSITIVE SUMMER) | Hatsune Miku | September 04, 2018 | bass |
| • | セブンティーナ (Seventina) | Hatsune Miku | October 29, 2018 | music, lyrics, illust, video |
| • | スチールワンダー (Steel Wonder) | Hatsune Miku | December 26, 2018 | music, lyrics, video |
| • | 再会 (Saikai) | Hatsune Miku | June 29, 2019 | music, lyrics |
| • | 約束 (Yakusoku) | Hatsune Miku | September 14, 2019 | music, lyrics, director, main animator |
| | "ぽかぽかの星" | Hatsune Miku | December 21, 2019 | music, lyrics, video, key animation, background art |
| • | 秘密 (Himitsu) | Hatsune Miku | April 26, 2020 | music, lyrics, arrangement, mixing, director, animation, background illust |
| • | 彗星になれたなら (Suisei ni Nareta Nara) | Hatsune Miku | June 18, 2020 | music, lyrics, director, animation, background illust |
| • | 誕生 (Tanjou) | Hatsune Miku | August 26, 2020 | music, lyrics, arrangement, mix |
| • | 第三の心臓 (Daisan no Shinzou) | Hatsune Miku | May 15, 2021 | music, lyrics, arrangement, mixing, director, main animator, background illust |
| YouTube Niconico | 運命 (Unmei) | Hatsune Miku, flower | August 27, 2021 | music, lyrics (Miku parts), arrangement, tuning (Miku parts), mixing, director, main animator, illust |
| YouTube Niconico | フランケンX (Franken X) | Hatsune Miku, flower | October 17, 2021 | music, lyrics, arrangement, tuning |
| YouTube Niconico | 蛍はいなかった (Hotaru wa Inakatta) | Hatsune Miku | January 9, 2022 | music, lyrics, arrangement, mixing, director, main animator, background illust |
| YouTube Niconico bilibili | 幻影 (Gen'ei) | Hatsune Miku | March 30, 2022 | music, lyrics, arrangement, mixing, director, main animator, background illust |
Albums
[
]
Discography
[
]
| Affiliation | Title | Featuring | Date | Roles |
| --- | --- | --- | --- | --- |
| Usamin Taisou | BLUE ENDING NOVA | Hatsune Miku | November 04, 2016 | music, lyrics |
| Independent | SLEEP SHEEP SUNROOM | Hatsune Miku | December 29, 2017 | music, lyrics |
| Independent | Cupid Power | GUMI, VY1 | November 18, 2018 | music, lyrics |
| Independent | "ネオドリームトラベラー" | Hatsune Miku, LUMi, and Harumaki Gohan | December 26, 2018 | music, lyrics |
| Independent | ふたりの (Futarino) | Hatsune Miku | August 26, 2020 | music, lyrics |
Singles
[
]
| Affiliation | Title | Featuring | Date | Roles |
| --- | --- | --- | --- | --- |
| Independent | 銀河録 (Ginga Roku) | Hatsune Miku | January 02, 2016 | music, lyrics |
| Independent | カルデネ (chaldene) | Hatsune Miku | May 06, 2016 | music, lyrics |
| Independent | 八月のレイニー (The Starry Night Mix) (Hachigatsu no Rainy) | Hatsune Miku | August 22, 2016 | music, lyrics |
| Independent | フォトンブルー (Photon Blue) | Hatsune Miku | October 22, 2016 | music, lyrics |
| Independent | ドリームレス・ドリームス (Dreamless Dreams) | Hatsune Miku | July 12, 2017 | music, lyrics |
| Independent | コバルトメモリーズ (Cobalt Memories) | Hatsune Miku | November 29, 2017 | music, lyrics |
| ZLMS, KARENT | センシティブサマー (SENSITIVE SUMMER) | Hatsune Miku | September 01, 2018 | music, lyrics |
| Independent | 再会 (Saikai) | Hatsune Miku | July 22, 2019 | music, lyrics |
| ZLMS, KARENT | SHIGANAI | Hatsune Miku | August 10, 2019 | illust, tuning, bass |
| Independent | 約束 (Yakusoku) | Hatsune Miku | September 27, 2019 | music, lyrics |
| Independent | 秘密 (Himitsu) | Hatsune Miku | May 03, 2020 | music, lyrics |
| Independent | 彗星になれたなら (Suisei ni Naretanara) | Hatsune Miku | July 02, 2020 | music, lyrics |
| Independent | 第三の心臓 (Daisan no Shinzou) | Hatsune Miku | May 19, 2021 | music, lyrics |
Compilations
[
]
| Affiliation | Title | Featuring | Date | Roles |
| --- | --- | --- | --- | --- |
| • | years | GUMI, IA, Hatsune Miku | November 14, 2015 | music, lyrics |
| • | 百鬼夜行 (Hyakkiyakou) | GUMI, IA, MAYU, VY1, Yuzuki Yukari, Kagamine Rin & Len, Hatsune Miku | November 14, 2015 | music, lyrics |
| Rettoukan Seyanen | 劣等感 (Rettoukan) | GUMI, IA, Kagamine Rin & Len, Hatsune Miku | April 29, 2016 | music, lyrics |
| Independent | "ドンツーミュージック" | Hatsune Miku, Kagamine Rin, and Kasane Teto | October 7, 2016 | music, lyrics |
| IQ4 | One Room Industry 4.0 | GUMI, IA, flower, VY1, Kagamine Rin & Len, Hatsune Miku | November 05, 2016 | music, lyrics |
| • | 夜のすがた (Yoru no Sugata) | GUMI, Hatsune Miku, sea-no, Dazbee | March 05, 2017 | music, lyrics |
| KARENT | "KARENT presents Winterland's Anthology feat. 初音ミク" | Hatsune Miku | January 25, 2017 | music, lyrics |
| Usamin Taisou | Letter from OZ | GUMI, Hatsune Miku | April 29, 2017 | music, lyrics |
| Retriever Records | アルカロイドに溺れる (Alkaloid ni Oboreru) | Kaai Yuki, Yuzuki Yukari, Hatsune Miku, Kagamine Rin, v flower, Kagamine Len | August 11, 2017 | music, lyrics |
| EXIT TUNES | "EXIT TUNES PRESENTS Vocaloseasons feat. 初音ミク ~Autumn~" | Hatsune Miku, Kagamine Rin, Kagamine Len, KAITO, Megurine Luka, IA, and MEIKO | October 4, 2017 | music, lyrics |
| NBCUniversal Entertainment Japan, Geneon Universal Entertainment | Desktop Magicians | IA, KAITO, MEIKO, flower, GUMI, Hatsune Miku, Megurine Luka, Yuzuki Yukari, Kagamine Rin & Len, Otomachi Una | December 20, 2017 | music, lyrics |
| Independent | "モノカラーガールスーパーノヴァ" | Hatsune Miku, Kasane Teto, GUMI, IA, Kaai Yuki, Otomachi Una, flower, Kagamine Rin, SF-A2 miki | December 29, 2017 | illust |
| Dwango User Entertainment, Inc. | "ドンツーミュージック2" | Hatsune Miku, Kagamine Rin, Otomachi Una, Kagamine Len, Kasane Teto, and VY1 | December 29, 2017 | music, lyrics |
| EXIT TUNES | "EXIT TUNES PRESENTS Vocaloseasons feat. 初音ミク ~Summer~" | Hatsune Miku, GUMI, IA, Kagamine Len, and Kagamine Rin | July 18, 2018 | music, lyrics |
| KARENT | "初音ミク「マジカルミライ 2018」OFFICIAL ALBUM" | Hatsune Miku, Kagamine Rin & Len, Megurine Luka, KAITO, and MEIKO | July 25, 2018 | music, lyrics |
| Independent | N3W9-2 | Hatsune Miku | August 25, 2018 | music, lyrics |
| Independent | "ドンツーミュージック4" | flower, VY1V4, Hatsune Miku, Kasane Teto, Kagamine Len, Kagamine Rin, and Otomachi Una | December 31, 2019 | music, lyrics |
| Subcul-rise Record | "ベノマ" | Hatsune Miku, flower, Kaai Yuki, GUMI, Kagamine Rin | January 15, 2020 | arrangement |
| KARENT, Crypton Future Media, KAMITSUBAKI RECORDS | "KARENT presents Planet Traveler feat. 初音ミク" | Hatsune Miku, Kagamine Rin | January 22, 2020 | music, lyrics, illust |
| Independent | "キメラ" | Hatsune Miku, flower, Otomachi Una, Kagamine Len, and Kaai Yuki | October 15, 2021 | music, lyrics |
| KARENT | ""初音ミク「マジカルミライ 2020」[Live]"" | Hatsune Miku, Kagamine Rin, KAITO, MEIKO, Kagamine Len, Megurine Luka | May 20, 2022 | music, lyrics |
Gallery
[
]
References
[
]