For information as an official VOCALOID illustrator, see Official VOCALOID illustrators/VOCALOID3#Luo Tianyi: ideolo.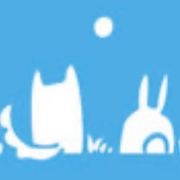 Affiliations
[
]
External links
[
]
Official
[
]
Unofficial
[
]
ideolo is a Chinese illustrator from Shanghai, China. He was born on January 16, 1987 and was active in the Touhou Project during its early days, participating in many works relating to it. He studied painting in college and later travelled to Japan for his studies. He remains active in Japan.
He was also the key illustrator for the original VOCALOID CHINA cast, which consisted of Luo Tianyi, Yuezheng Ling, Yuezheng Longya, Zhiyu Moke, and Mo Qingxian at the time. He remained as an official illustrator for the project through its transition to VOCANESE, then to its current name of Vsinger. For boxart illustrations, he was the artist for Shanghai HENIAN Information Technology Co. Ltd.'s Luo Tianyi V3, Yuezheng Ling V3, and Yuezheng Longya V4, with Longya being his last contribution as Vsinger's official illustrator. For Beijing Photek S&T Development Co., Ltd., he illustrated the boxart for Xingchen. He also illustrated promotional artwork for YAMAHA Corporation's ZOLA PROJECT.
Works
[
]
Albums
[
]
Compilations
[
]
| Affiliation | Title | Featuring | Date | Roles |
| --- | --- | --- | --- | --- |
| KuroNya | "唯Yi" | Luo Tianyi | May 4, 2019 | album art |