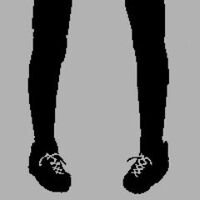 External links
[
]
Official
[
]
Unofficial
[
]
inabakumori (稲葉曇), also stylized as INABAKUMORI, is a VOCALOID producer who primarily uses Kaai Yuki. He made his debut under this alias in February 2016, with the song "Himitsu Ongaku".
On December 2017, he indirectly confirmed that his former producer alias was MichouP (視長P), also known as PUKARI or 因幡プカリ (Inaba Pukari).[1] MichouP was active from December 2011 until October 2014.
He was born on February 25, 1995.[2]
Works
[
]
| Links | Title | Featuring | Date | Roles |
| --- | --- | --- | --- | --- |
| Niconico | 僕にはまだ早過ぎました (Boku ni wa mada haya Sugimashita) | Kagamine Rin & Len | September 13, 2011 | music, lyrics, illust |
| Niconico | P名貰えたけど… (P-mei Moraetakedo) | Kagamine Rin & Len | September 15, 2011 | music, lyrics, illust |
| Niconico | さよならMSP (Sayonara MSP) | Kagamine Rin & Len | September 25, 2011 | music, lyrics, illust |
| Niconico | 203号室に住んでみた (203-Goushitsu ni Sunde mita) | Kagamine Rin | October 30, 2011 | music, lyrics, illust |
| Niconico | 新人P名呼ばれたあああアアアッッッ!!!2011 (Shinji P-mei yoba retaaaaaaaaaa!!!) | Kagamine Rin & Len | December 30, 2011 | music, lyrics, illust |
| Niconico | ○&● | Kagamine Rin, VY1 | February 17, 2012 | music, lyrics, illust |
| Niconico | 腐っていくこの世界で僕は何を残せるの? (Kusatte iku Kono Sekai de Boku wa nani o Nokoseru no?) | Kagamine Rin | March 22, 2012 | music, lyrics, illust |
| Niconico | ムシムシティ (Mushimushiti) | Kagamine Rin & Len | April 06, 2012 | music, lyrics, illust |
| Niconico | ハイテンションケロリスト (High Tension Kerolist) | Kagamine Rin & Len | July 20, 2012 | music, lyrics, illust |
| Niconico | はいいろ影法師 (Haiiro Kageboushi) | Kagamine Rin & Len | August 16, 2012 | music, lyrics, illust |
| Niconico | 1m. | Kagamine Rin | October 15, 2012 | music, lyrics, illust |
| Niconico | うわぁ序曲 (Waa Jokyoku) | VY1 | November 10, 2012 | music, lyrics, illust |
| Niconico | 青春を欲しがっている (Seishun o Hoshigatte Iru) | Kagamine Rin | January 27, 2013 | music, lyrics, illust |
| Niconico | さよならセブンティーン (Sayonara Seventeen) | Kagamine Rin & Len | May 20, 2013 | music, lyrics, illust |
| Niconico | プリズムガール (Prism Girl) | Kagamine Rin | November 29, 2013 | music, lyrics, illust |
| Niconico | サンタクロースはいなかった (Santa Claus wa inakatta) | Kagamine Rin & Len | December 27, 2013 | music, lyrics, illust |
| Niconico | ジカンノエンブレム (Jikanno Emblem) | Kagamine Rin | April 22, 2014 | music, lyrics |
| Niconico | ミケンシュツ (Mikenshutsu) | Kagamine Rin | October 01, 2014 | music, lyrics, illust |
| Niconico | 2m. | Kagamine Rin | October 15, 2014 | music, lyrics, illust |
| | "秘密音楽" | Kaai Yuki | February 22, 2016 | music, lyrics, illust |
| | "クーラーガール" | Kaai Yuki | March 12, 2016 | music, lyrics, illust |
| | "ループスピナ" | Kaai Yuki | May 2, 2016 | music, lyrics, illust |
| | "ナミダ電波" | Kaai Yuki | May 28, 2016 | music, lyrics, illust |
| | "パスカルビーツ" | Kaai Yuki | August 22, 2016 | music, lyrics, illust |
| | "さかさま少女感" | Kaai Yuki | November 5, 2016 | music, lyrics |
| | "ツクリカケノ心象" | Kaai Yuki | November 26, 2016 | music, lyrics, illust |
| | "うつしあそび" | Kaai Yuki | April 25, 2017 | music, lyrics, illust |
| None | "ノンユース" | Kaai Yuki | December 29, 2017 | music, lyrics |
| | "ロストアンブレラ" | Kaai Yuki | February 27, 2018 | music, lyrics |
| | "浮遊月光街" | Kaai Yuki | December 21, 2018 | music, lyrics |
| | "ノンユース" | Kaai Yuki and Hatsune Miku | May 11, 2019 | music, lyrics |
| | "遷移一区画" | Kaai Yuki | September 21, 2019 | music, lyrics |
| | "恋は七模様" | Macne Nana | September 21, 2019 | music, lyrics |
| | "忘れん坊の猫かぶり" | Kagamine Rin | September 21, 2019 | music, lyrics |
| | "アンチサイクロン" | Kaai Yuki | November 4, 2019 | music, lyrics |
| None | "絶体暗星" | Kaai Yuki | November 17, 2019 | music, lyrics |
| None | "渦巻ハナビ" | Kaai Yuki | November 17, 2019 | music, lyrics |
| | "ひみつの小学生" | Kaai Yuki | December 4, 2019 | music, lyrics |
| | "カゼマチグサ" | MEIKA Hime | July 4, 2020 | music, lyrics |
| | "ラグトレイン" | Kaai Yuki | July 16, 2020 | music, lyrics, movie |
| | "レイニーブーツ" | Kaai Yuki | June 23, 2021 | music, lyrics |
Discography
[
]
Albums
[
]
| Affiliation | Title | Featuring | Date | Roles |
| --- | --- | --- | --- | --- |
| Independent | "アンチサイクロン" | Kaai Yuki | November 17, 2019 | music, lyrics |
Compilations
[
]
| Affiliation | Title | Featuring | Date | Roles |
| --- | --- | --- | --- | --- |
| • | youth. | Hatsune Miku, Kaai Yuki, Kagamine Rin, Kagamine Len, Haniwa, Nizimine Kakoi, Summer Gratz | November 05, 2016 | music, lyrics (track 2) |
| • | アルカロイドに溺れる (Alkaloid ni Oboreru) | Kaai Yuki, Yuzuki Yukari, Hatsune Miku, Kagamine Rin, v flower, Kagamine Len | August 11, 2017 | music, lyrics (track 1) |
| Independent | "モノカラーガールスーパーノヴァ" | Hatsune Miku, Kasane Teto, GUMI, IA, Kaai Yuki, Otomachi Una, flower, Kagamine Rin, SF-A2 miki | December 29, 2017 | music, lyrics |
| • | アントゥルース・ディストーション (Untruth Distortion) | Hatsune Miku, flower, Kaai Yuki, IA, Kasane Teto, GUMI, Kagamine Rin | November 18, 2018 | music, lyrics (track 3) |
| • | Six Steel Strings Save You. | Satou Sasara, MEIKA Hime, flower, Kasane Teto, Tohoku Kiritan, GUMI, Kaai Yuki, Kagamine Rin | August 12, 2018 | music, lyrics (track 6) |
| Subcul-rise Record | "ベノマ" | Hatsune Miku, flower, Kaai Yuki, GUMI, Kagamine Rin | January 15, 2020 | arrangement |
References
[
]