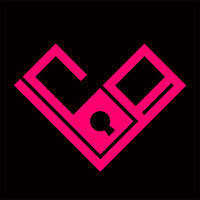 Affiliations
[
]
External links
[
]
Official
[
]
Unofficial
[
]
KANON69 (奏音69, read Kanon Rock) is a music producer, singer, illustrator and animator. He was born on October 3rd, in Sapporo, Hokkaido, Japan.[1]
Back in the days when he went to junior high school and high school, he had started self-taught various creations such as songwriting and illustration production, which laid the foundation for his current activities.
Since 2009, he's started uploading music on Niconico. The personal circle, Citrus Cat (シトラスキャット), was formed to represent the collaboration between him and the VOCALOID Megurine Luka, whom he mainly utilizes. At the same time, he also posted his own music covers.
In 2014, along with utaite luz and illustrator RAHWIA, he became a member of the circle Royal Scandal (ロイヤルスキャンダル), and was in charge of developing the series as the songwriter, composer and script writer.
He now works as a singer-songwriter, and is currently a member of the jazz band Jam Neko Theater (ジャムネコシアター).
Aside from his work as a singer-songwriter, he is also a Virtual YouTuber under the name Hanayura Kanon.
Works
[
]
| Links | Title | Featuring | Date | Roles |
| --- | --- | --- | --- | --- |
| • | リップサービス (Lip Service) | Megurine Luka | January 31, 2009 | music, lyrics, illust, video |
| • | スタートラベラー (Star Traveler) | Megurine Luka | March 17, 2009 | music, lyrics, background illust, video |
| • | ラブスケッチ (Love Sketch) | Megurine Luka | September 24, 2009 | music, lyrics, illust, video |
| • | リップサービス・メンソール (Lip Service Menthol) | Megurine Luka | February 01, 2010 | music, lyrics, illust, video |
| | "チェリーハント" | Megurine Luka | December 05, 2010 | music, lyrics, video |
| • | トロイメライ (Träumerei) | Megurine Luka | March 27, 2011 | music, lyrics, illust, video |
| • | インスタントキラァ (Instant Killer) | Megurine Luka | December 17, 2011 | music, lyrics, illust, video |
| • | サディスティック (Sadistic) | Megurine Luka | September 06, 2013 | music, lyrics, video |
| | "クイーンオブハート " | Megurine Luka | July 21, 2014 | music & lyrics |
| • | お姫さまゲーム (Ohimesama Game) | Megurine Luka | August 05, 2014 | music, lyrics, video |
| • | ファーストレディー (First Lady) | Megurine Luka | March 19, 2015 | music, lyrics, video |
| | "REVOLVER" | Megurine Luka V4X Hard, English Soft | April 02, 2015 | music, lyrics |
| | "ミリオンダラードリーマー" | Megurine Luka V4X | July 04, 2015 | music, lyrics |
| | "ビーストインザビューティ" | Megurine Luka V4X Hard, Soft, Straight | May 29, 2016 | music, lyrics |
| • | U | Megurine Luka | September 02, 2017 | music, lyrics |
| • | キャットアイメイク (Cat-Eye Make) | Megurine Luka | Apirl 18, 2018 | music, lyrics |
| | "光" | Megurine Luka | October 24, 2018 | music, lyrics |
| | "ビタースウィート" | Megurine Luka V4X and KANON69 | December 08, 2018 | music, lyrics |
| | "チェルシー" | Megurine Luka V4X Soft | June 9th, 2019 | music, lyrics |
| | "ファントムペイン" | Megurine Luka V4X Hard | March 25, 2019 | music, lyrics |
| | "マジックリングナイト" | Megurine Luka V4X | May 22, 2020 | music, lyrics |
Albums
[
]
Discography
[
]
| Affiliation | Title | Featuring | Date | Roles |
| --- | --- | --- | --- | --- |
| • | REVOLVER (album) | Megurine Luka | December 30, 2014 | music, lyrics |
| • | ワンダーランドの女王 (Wonderland no Joou) | Megurine Luka | August 16, 2015 | music, lyrics |
Compilation
[
]
| Affiliation | Title | Featuring | Date | Roles |
| --- | --- | --- | --- | --- |
| EXIT TUNES | "EXIT TUNES PRESENTS Vocalocreation feat. 初音ミク" | Hatsune Miku, Kagamine Len, GUMI, Kagamine Rin, Megurine Luka, Camui Gackpo, KAITO, IA, MAYU, and MEIKO | September 21, 2016 | music, lyrics |
| EXIT TUNES | "EXIT TUNES PRESENTS Megurinemotion feat. Megurine Luka" | Megurine Luka | January 30, 2019 | music, lyrics |
Gallery
[
]
References
[
]