kokone VOCALOID3 | Songs Albums Notable Originals
---
kokone (心響) is a Japanese VOCALOID developed and distributed by Internet Co., Ltd., and was released in February 2014 for the VOCALOID3 engine. Her voice provider has not been revealed, but is confirmed to be based on a new vocalist.[2]
Concept
[
]
Etymology
[
]
Her name means "heart sound".[3] It may also derive from "心に響く": a verb phrase that literally means "to echo in the heart" and means "to leave an impression on the heart/emotions".
Connected to her name, Kokone was released on Valentine's day, which is a holiday that celebrates love.
History
[
]
Marketing
[
]
Prior to her release, INTERNET Co held an illustration contest for her. The contest ended on March 17, 2014.
Voicebanks
[
]
kokone

kokone's vocal was born from a failed attempt to produce a Megpoid falsetto vocal. kokone has both normal and female falsetto vocals in the same vocal. As a consequence, she will smoothly switch over when the producer goes from middle to upper ranges. She is capable of achieving some of the highest and most extreme notes in VOCALOID.
Music featuring kokone
[
]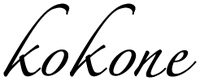 FrozenWormth

| | |
| --- | --- |
| Featuring | kokone |
| Producers | Ikuuwanko |
| Categories | Original song |
君の彩る旋律

ミルクイチコレートゼリーの作り方

憂鬱週末

| | |
| --- | --- |
| Translation | Yuuutsu Shuumatsu |
| Featuring | kokone |
| Producers | Tetete |
| Categories | Original song |
Search for music featuring kokone
[show/hide]
Reputation
[
]
Status
References
[
]
External links
[
]
| Language | Description | Site |
| --- | --- | --- |
| Japanese | SingerSongWriter Jp official homepage | Link |
| Japanese | VOCALOID3 kokone product page | Link |
| Japanese | kokone.jp , the official Facebook page for VOCALOID kokone | Link |
| English | deviantArt , art and media community | Link |
| Japanese | Pixiv , art and media community | Link |
[

]