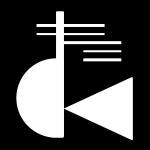 Affiliations
[
]
External links
[
]
Official
[
]
Unofficial
[
]
koyori, also known as Denpol-P (電ポルP), is a male VOCALOID producer whose works are mainly rock.
His producer name originates from the picture of the electric pole in his second work "me!!", which bears a resemblance to the fictional character Jean Pierre Polnareff from the series JoJo no Kimyou na Bouken. The first Kanji character for electric pole ("電柱", denchu) was combined with ポルナレフ (Polnareff), creating his P-name Denpol. From that incident onward, his songs often feature the photo of a telephone pole.
koyori mainly utilizes Hatsune Miku in his works, though there has been cases where he also used GUMI, flower and LUMi. "Hitorinbo Envy" and "Aimai Retsujou Lover" are his two most popular works, having reached over 2 million views and 1 million views respectively on Niconico.
Works
[
]
| Links | Title | Featuring | Date | Roles |
| --- | --- | --- | --- | --- |
| • | 音のコトバ (Oto no kotoba) | Hatsune Miku | April 17, 2009 | music, lyrics |
| • | me!! | Hatsune Miku | May 20, 2009 | music, lyrics |
| | "ほんの少しのさよなら" | Hatsune Miku | June 11, 2009 | music, lyrics |
| • | デタラメ妄想トリップ (Detarame Mousou Trip) | Hatsune Miku | July 02, 2009 | music, lyrics |
| • | ハジマリフライト (Hajimari Flight) | Hatsune Miku | July 07, 2009 | music, lyrics |
| • | Psychedelic Dancer | Hatsune Miku | July 23, 2009 | music, lyrics |
| • | My Melody | Hatsune Miku | September 02, 2009 | music, lyrics |
| • | それでも、恋 (Soredemo, Koi) | Hatsune Miku | October 08, 2009 | music, lyrics |
| • | キミノセカイ (Kimi no Sekai) | Hatsune Miku | November 13, 2009 | music, lyrics |
| • | キミとボクのはんぶんこ (Kimi to Boku no Hanbunko) | Hatsune Miku | January 31, 2010 | music, lyrics |
| • | 春に雨恋 (Haru ni Amagoi) | Hatsune Miku | April 21, 2010 | music, lyrics |
| • | 楽落ノスタルジー (Rakuraku Nostalgia) | Hatsune Miku | June 24, 2010 | music, lyrics |
| • | Your Beat | Hatsune Miku | September 03, 2010 | music, lyrics |
| | "サイノウサンプラー" | Hatsune Miku Append Dark | November 25, 2010 | producer |
| • | 夜待ちルイン (Yorumachi Ruin) | Hatsune Miku | January 19, 2011 | music, lyrics |
| • | 夢町コントラスト (Yume Machi Contrast) | Hatsune Miku | March 08, 2011 | music, lyrics |
| • | 夜空にふたつ (Yozora ni Futatsu) | Hatsune Miku | April 20, 2011 | music, lyrics |
| | "blue blue blue" | Hatsune Miku | August 4, 2011 | music, lyrics, video |
| • | 正夢デエト (Masayume Date) | Hatsune Miku | August 10, 2011 | music, lyrics |
| • | 幾千年ラヴソング (Ikusennen Love Song) | GUMI | April 23, 2012 | music, lyrics |
| • | 妄想進化論 (Mousou Shinkaron) | Hatsune Miku | June 20, 2012 | music, lyrics |
| • | ナツノコタエ (Natsu no Kotae) | Hatsune Miku | July 12, 2012, 2012 | music, lyrics |
| • | 夢続きドロップス (Yume Tsuzuki Drops) | Hatsune Miku | August 14, 2012 | music, lyrics |
| • | Youthful Finder | Hatsune Miku | October 16, 2012 | music, lyrics |
| | "独りんぼエンヴィー" | Hatsune Miku Append Dark | November 29, 2012 | music, lyrics, image |
| • | 世界を愛する瞬間に (Sekai o Aisuru Shunkan ni) | IA | December 21, 2012 | music, lyrics |
| | "恋空予報" | GUMI | April 10, 2013 | music, lyrics, photo |
| • | World on Color | Hatsune Miku | June 20, 2013 | music, lyrics |
| | "愛に奇術師" | Hatsune Miku | August 01, 2013 | producer |
| | "スキスキ絶頂症" | GUMI | February 13, 2014 | music, lyrics, photo |
| | "Lap Tap Love" | Hatsune Miku | April 04, 2014 | music, lyrics, photo |
| • | ウルトラプラネット (Ultra Planet) | Hatsune Miku | April 21, 2014 | music, lyrics |
| | "従属ふりったー" | Hatsune Miku | July 09, 2014 | music, lyrics, photo |
| • | She | SF-A2 miki | July 10, 2014 | guitar solo |
| | "曖昧劣情Lover" | flower | August 14, 2014 | music, lyrics |
| | "未来景イノセンス" | Hatsune Miku | November 13, 2014 | music, lyrics |
| • | NightGale | Hatsune Miku | April 03, 2014 | special thanks |
| | "ノンデ・パナシーア" | GUMI | December 19, 2014 | music, lyrics, photo |
| • | シークレットメタファー (Secret Metaphor) | Hatsune Miku, IA | May 11, 2015 | lyrics |
| | "唯々なりレイデエ" | Hatsune Miku | July 10, 2015 | music, photo |
| | "magic city" | flower | January 21, 2016 | producer |
| • | 愛猫闊歩 (Aibyou Kappo) | Hatsune Miku | December 17, 2016 | music, lyrics |
| • | ゼロの国 (Zero no Kuni) | GUMI | September 05, 2014 | special thanks |
| • | 月を探して (Tsuki o Sagashite) | Hatsune Miku | December 23, 2016 | music, lyrics |
| | "夢よ未来へ" | Hatsune Miku | August 31, 2017 | music, lyrics |
| • | 春のパズル (Haru no Puzzle) | Hatsune Miku | May 24, 2017 | music, lyrics |
| | "迷い子ロマンチスト" | LUMi | June 2, 2017 | producer |
| | "弦" | LUMi | January 17, 2018 | producer |
| • | はらぺこのルベル (Harapeko no Rubel) | Hatsune Miku | October 19, 2018 | music, lyrics |
| | "Happy!! Snow World!!" | Hatsune Miku | February 7, 2019 | music, lyrics, arrangement |
| • | さよならテンダー (Sayonara Tender) | Hatsune Miku | February 21, 2019 | music, lyrics |
| • | 常世の気まぐれ (Tokoyo no Kimagure) | Hatsune Miku | July 26, 2019 | music, lyrics |
| • | 蛍 (Hotaru) | Hatsune Miku | September 07, 2019 | special thanks |
| • | 心象カスケード (Shinshou Cascade) | flower | November 27, 2019 | music, lyrics |
| • | Dramatic Walk | Hatsune Miku | July 14, 2020 | music, lyrics |
Albums
[
]
Discography
[
]
Affiliation
Title
Featuring
Date
Roles
Independent

Arrive You

Hatsune Miku
May 09, 2010
music, lyrics
Independent

Nostalgic Lover

Hatsune Miku, GUMI
April 28, 2012
music, lyrics
BinaryMixx Records, Dwango User Entertainment, Inc.

World on Color

Hatsune Miku, GUMI
July 24, 2013
music, lyrics
Independent

Youthfull

Hatsune Miku, GUMI, IA
April 27, 2014
music, lyrics
Electric Pole (spot sale)

Otosagashi Records (coterie)

"FOLK"
Hatsune Miku, GUMI, IA, and flower
December 31, 2016
music, lyrics
Electric Pole (spot sale)

Otosagashi Records (coterie)

"GOOD COLORING"
GUMI, flower, Hatsune Miku
December 31, 2016
music, lyrics
Blackout Curtain Records, KARENT

Flight Records

GUMI
December 31, 2016
music, lyrics
KARENT

A HUNDRED MILLION LIGHTS

Hatsune Miku
December 29, 2017
music, lyrics
Independent

flannel

LUMi, Hatsune Miku, flower
December 31, 2019
music, lyrics
E.Ps
[
]
| Affiliation | Title | Featuring | Date | Roles |
| --- | --- | --- | --- | --- |
| Independent | OVER-THE-LIES.ep | Hatsune Miku, GUMI | October 11, 2015 | music, lyrics |
| Gynoid Co., Ltd. | 「曖昧劣情Lover」「magic city」 | flower | April 29, 2016 | music, lyrics |
Singles
[
]
| Affiliation | Title | Featuring | Date | Roles |
| --- | --- | --- | --- | --- |
| Independent | 夜待ちルイン (Yorumachi Ruin) | Hatsune Miku | January 19, 2011 | music, lyrics |
| Independent | 夢町コントラスト (Yume Machi Contrast) | Hatsune Miku | March 08, 2011 | music, lyrics |
| Independent | 夜空にふたつ (Yozora ni Futatsu) | Hatsune Miku | June 24, 2011 | music, lyrics |
| Independent | ナツノコタエ (Natsu no Kotae) | Hatsune Miku | July 12, 2012 | music, lyrics |
| Independent | Youthful Finder | Hatsune Miku | December 16, 2012 | music, lyrics |
| Independent | Hello my Brave | Hatsune Miku, GUMI, Megurine Luka | April 02, 2013 | music, lyrics |
| Independent | Dramatic Walk | Hatsune Miku | April 02, 2014 | music, lyrics |
| Independent | Lap Tap Love | Hatsune Miku | April 04, 2014 | music, lyrics |
| Independent | ウルトラプラネット (Ultra Planet) | Hatsune Miku | April 21, 2014 | music, lyrics |
| Independent | 従属ふりったー (Juuzoku Fritters) | Hatsune Miku | July 09, 2014 | music, lyrics |
| Independent | スキスキ絶頂症 (Suki Suki Zecchoushou) | GUMI | January 16, 2015 | music, lyrics |
| Independent | Happy!! Snow World!! | Hatsune Miku | January 15, 2020 | music, lyrics |
Compilations
[
]
| Affiliation | Title | Featuring | Date | Roles |
| --- | --- | --- | --- | --- |
| EXIT TUNES | "EXIT TUNES PRESENTS GUMitive from Megpoid" | GUMI | September 7, 2011 | music, lyrics |
| Innovate Sounds | "HUMAN" | Hatsune Miku, GUMI, Megurine Luka, Shinshakaijin, and Lon | November 19, 2011 | music, lyrics |
| BinaryMixx Records, Dwango User Entertainment, Inc. | VOCALOID from ニコニコ動画 ボカロ超特急 SUPER EXPRESS COMPILATION 01 | Hatsune Miku, Kagamine Rin, Kagamine Len, Megurine Luka, KAITO, GUMI | December 21, 2011 | music, lyrics |
| BinaryMixx Records | "VOCALOID from ニコニコ動画 ボカロ超特急 SUPER EXPRESS COMPILATION 02" | Hatsune Miku, Kagamine Rin, Kagamine Len, Megurine Luka, and GUMI | December 21, 2011 | music, lyrics |
| Farm Records | "VOCALO APPEND feat. 初音ミク" | Hatsune Miku, Megurine Luka, Kagamine Rin & Len, GUMI, Kaai Yuki, KAITO | January 11, 2012 | music, lyrics |
| EXIT TUNES | "EXIT TUNES PRESENTS Supernova 7" | Hatsune Miku, Kagamine Len, Kagamine Rin, GUMI, Camui Gackpo, and SF-A2 miki | April 18, 2012 | music, lyrics |
| TEAM Entertainment | "IA THE WORLD ~光~" | IA | June 27, 2012 | music, lyrics |
| Warner Music Japan | 渋谷系 feat. 初音ミク (Shibuya-kei feat. Hatsune Miku) | Hatsune Miku | July 11, 2012 | music, lyrics |
| U-Rythmix Records | "Y@NDERELLA SMiLE" | IA, GUMI, Hatsune Miku, Megurine Luka, Kagamine Rin. | September 12, 2012 | music, lyrics |
| BinaryMixx Records | "V♥25 -Exclamation-" | Hatsune Miku, Kagamine Len, Kagamine Rin, GUMI, Megurine Luka, IA, Camui Gackpo, KAITO, MEIKO, Yuzuki Yukari, Lily, VY2 | January 09, 2013 | music, lyrics |
| Open Real Records | Valued Views | GUMI, IA, SF-A2 miki, Hatsune Miku, Kagamine Rin | April 27, 2013 | music, lyrics |
| U/M/A/A | セブンスドラゴン2020 & 2020-II 初音ミク・アレンジトラックス (7th Dragon 2020 & 2020-II Hatsune Miku Arrange Tracks) | Hatsune Miku | July 24, 2013 | music, lyrics |
| DRAGONFLY | "SQUARE" | Lily, GUMI, IA, VY1, Hatsune Miku | August 12, 2013 | music, lyrics |
| SPUTONIC | ぐみらいぶっ! 2013 feat. Megpoid (GUMI Live! 2013 feat. Megpoid) | GUMI | February 28, 2014 | music, lyrics |
| ASCII Media Works | MIKU-Pack 06 Song Collection "通学路" (MIKU-Pack 06 Song Collection "Tsuugaku Ro") | Hatsune Miku | March 08, 2014 | music, lyrics |
| D-TUNE | STARTING | Megurine Luka, Kagamine Rin, Hatsune Miku, Layla | April 27, 2014 | music, lyrics |
| U/M/A/A | VRUSH UP! #08 –40mP Tribute- | GUMI, Hatsune Miku | April 27, 2014 | music, lyrics |
| BinaryMixxRecords | "V Love 25 -Imagination-" | Hatsune Miku, GUMI, Megurine Luka, Kagamine Rin, Kagamine Len, IA, Camui Gackpo, KAITO, and MEIKO, Lily, Kaai Yuki | May 21, 2014 | music, lyrics |
| SPUTONIC | Memories of GUMI 2009-2013 feat. Megpoid 上巻 | GUMI | June 26, 2014 | music, lyrics |
| SPUTONIC | Memories of GUMI 2009-2013 feat. Megpoid 下巻 | GUMI | June 26, 2014 | music, lyrics |
| Meat Goodbye | Shape of Love | Megurine Luka, Hatsune Miku, GUMI, IA | August 16, 2014 | music, lyrics |
| Gynoid Co., Ltd. | debut | flower | October 01, 2014 | music, lyrics |
| U/M/A/A | "EVERGREEN SONGS 2012" | Hatsune Miku | December 24, 2014 | music, lyrics |
| U/M/A/A | "EVERGREEN SONGS 2013" | Hatsune Miku | December 24, 2014 | music, lyrics |
| Glastonbury Records, ROZEO EMBLEM | TRAVELER | Hatsune Miku, GUMI | December 30, 2014 | music, lyrics |
| Yaneura Craft Works | ミヤコワスレ終末論 (Miyakowasure Shuumatsuron) | GUMI, SF-A2 miki, Hatsune Miku, Kagamine Rin & Len | August 16, 2015 | music, lyrics |
| U/M/A/A | "EVERGREEN SONGS 2014" | Hatsune Miku | September 30, 2015 | music, lyrics |
| KARENT | Next stage for New world feat. GUMI | GUMI | December 18, 2015 | music, lyrics |
| DropsTone | STELLA HARMONY feat. 初音ミク | Hatsune Miku | December 19, 2015 | music, lyrics |
| ROZEO EMBLEM | ENDEAVOUR | Hatsune Miku, GUMI | December 31, 2015 | music, lyrics |
| Gynoid Co., Ltd. | "一期一会" | flower, GUMI | February 24, 2016 | music, lyrics |
| Gakken Plus | ボカロで覚える中学数学 (Vocalo de Oboeru Chuugaku Suugaku) | Hatsune Miku, Kagamine Rin & Len, GUMI | February 21, 2017 | music, lyrics |
| Dwango User Entertainment, Inc., U&R records | "Re:Start" | Hatsune Miku, Kagamine Len, Kagamine Rin, GUMI, Megurine Luka, KAITO, and MEIKO | August 30, 2017 | music, lyrics |
| EXIT TUNES | 初音ミクと世界地図 (Hatsune Miku to Sekai Chizu) | Hatsune Miku | November 07, 2018 | music, lyrics |
| KARENT | "KARENT presents Snow White Record feat. 初音ミク" | Hatsune Miku | January 23, 2019 | music, lyrics |
| Evergreen Leland Studio | EVERGREEN LELAND STUDIO | Hatsune Miku | August 10, 2019 | music, lyrics |
Gallery
[
]