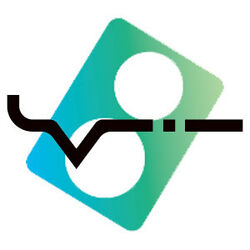 Affiliations
[
]
External links
[
]
Official
[
]
Unofficial
[
]
kz is a popular electronic-genre Vocaloid producer known for his work with Miku, most notably "Tell Your World". He has used the name RE:NDZ for his non-Vocaloid work and his "P name" is ダイソンP (Daison-P),[1] from the misheard phrase "Light Song" in the song of the same name. One of the earliest popular authors of Miku songs, most of kz's works have become hits, beginning with "Packaged", one of Hatsune Miku's most popular post-release songs. kz is skilled at creating reverberant technopop tracks.
The amateur music circle livetune, of which kz is currently the sole member, released an album of Miku tracks titled Re:Package at the end of 2007. It was then resold to Victor Entertainment with a major circulation release on August 28, 2008, making it the first Hatsune Miku CD to be sold by a major label. kz has been the sole member of livetune since 2009.
Although he has not been active on Niconico since late 2008, kz has moved to YouTube and uploaded a number of songs there. He is also a DJ (being known to wear crazy patterned hoodies during his public appearances) and has released a number of songs outside the VOCALOID scene. His musical inspirations include Ryuichi Sakamoto, Daft Punk, and Zedd.
Works
[
]
Past Works
[
]
Main article: /2007+
Current Works
[
]
| Links | Title | Featuring | Date | Roles |
| --- | --- | --- | --- | --- |
| | "Hand in Hand" | Hatsune Miku | July 7, 2015 | music, lyrics |
| None | "Satisfaction" | Hatsune Miku | March 24, 2016 (game) | music, lyrics |
| | "never ender" | Hatsune Miku | September 24, 2017 | music, lyrics |
| | "越过海岸线" | Hatsune Miku V4 Chinese | September 30, 2018 | compose, arrange, tuning, mixing |
| | "Catch the Wave" | Hatsune Miku | August 7, 2019 | music, arrange, lyrics |
Albums
[
]
Discography
[
]
| Affiliation | Title | Featuring | Date | Roles |
| --- | --- | --- | --- | --- |
| Victor Entertainment Inc. | "Re:package" | Hatsune Miku | December 31, 2007 | music, lyrics |
| 5/4TAKEPOD | "Dead Ball Project vol.2" | Hatsune Miku, Kagamine Rin, and U-tan | August 16, 2008 | arrange |
| Nation One | "Missing" | Hatsune Miku, Kagamine Len, Kagamine Rin, Ceui | August 16, 2008 | arrangement |
| Victor Entertainment Inc. | "Re:MIKUS" | Hatsune Miku and Rapbeat | March 25, 2009 | compose, arrange, lyrics |
| LOiD | "COSMiCA" | GUMI | August 14, 2009 | producer |
| LOiD | "Crosslight" | Hatsune Miku and GUMI | August 26, 2009 | producer |
| tabgraphics | "on-sawmen" | Hatsune Miku | December 30, 2009 | compose |
| Sony Music Direct | "こっち向いて Baby / Yellow" | Hatsune Miku | July 14, 2010 | |
| TOY's FACTORY | "Tell Your World" | Hatsune Miku | January 18, 2012 | producer |
| TOY'S FACTORY | "Tell Your World EP" | Hatsune Miku | March 14, 2012 | producer |
| TOY'S FACTORY | "Weekender Girl / fake doll" | Hatsune Miku | August 29, 2012 | producer |
| TOY'S FACTORY | "Redial" | Hatsune Miku | March 30, 2013 | producer |
| TOY'S FACTORY | "Tell Your World -English Version-" | Hatsune Miku | March 20, 2013 | producer |
| TOY'S FACTORY | "Re:Dial" | Hatsune Miku | March 20, 2013 | producer |
| TOY'S FACTORY | "Re:Upload" | Hatsune Miku | May 29, 2013 | producer |
| TOY'S FACTORY | "Pink or Black" | Hatsune Miku | November 6, 2013 | producer |
| TOY'S FACTORY | "DECORATOR" | Hatsune Miku | February 28, 2014 | producer |
| TOY'S FACTORY | "DECORATOR EP" | Hatsune Miku | March 5, 2014 | producer |
| TOY'S FACTORY | "Last Dance Refrain" | Hatsune Miku | August 31, 2017 | compose, lyrics |
Compilations
[
]
| Affiliation | Title | Featuring | Date | Roles |
| --- | --- | --- | --- | --- |
| k-shi studio | "DEBUTANTE" | Hatsune Miku, Kagamine Rin, KAITO, MEIKO, Mami Momoki, Haruyo, Milia, and sick | May 11, 2008 | music, lyrics |
| k-shi studio | "DEBUTANTE3" | Hatsune Miku, Kagamine Rin & Len, KAITO, MEIKO | December 29, 2008 | music, lyrics |
| EXIT TUNES | "EXIT TUNES PRESENTS Vocarhythm feat. 初音ミク" | Hatsune Miku | March 4, 2009 | music, lyrics |
| EXIT TUNES | "EXIT TUNES PRESENTS STARDOM" | Hatsune Miku, Megurine Luka, Kagamine Rin & Len | May 20, 2009 | arrange |
| Lantis | "初音ミク -Project DIVA- Original Song Collection" | Hatsune Miku and Kagamine Rin & Len | July 22, 2009 | music, arrange, lyrics |
| m.m.m. | "Eager Love Revenge" | Hatsune Miku and Kagamine Rin | August 16, 2009 | arrange |
| Sony Music Direct | "初音ミク ベスト~impacts~" | Hatsune Miku, Megurine Luka, and KAITO | August 26, 2009 | music, lyrics |
| Sony Music Direct | "初音ミク ベスト~memories~" | Hatsune Miku | August 26, 2009 | music, lyrics |
| Sony Music Direct | "初音ミクDVD~memories~" | Hatsune Miku | February 10, 2010 | music, lyrics |
| Sony Music Direct | "初音ミク ‐Project DIVA‐ 2nd NONSTOP MIX COLLECTION" | Hatsune Miku, Kagamine Rin & Len, Megurine Luka, KAITO, and MEIKO | July 28, 2010 | music, lyrics |
| BinaryMixx Records | "VOCALOID BEST from ニコニコ動画 (あお)" | Hatsune Miku, Kagamine Rin & Len, GUMI, Megurine Luka, and KAITO | June 22, 2011 | music, lyrics |
| Sony Music Direct | "VOCALOID BEST from ニコニコ動画 (あか)" | Hatsune Miku, Megurine Luka, Kagamine Rin & Len, GUMI, Camui Gackpo, and KAITO | June 22, 2011 | music, lyrics |
| Sony Music Direct | "初音ミク -Project DIVA- extend Complete Collection" | Hatsune Miku, Kagamine Rin & Len, Megurine Luka, KAITO, and MEIKO | November 9, 2011 | music, lyrics |
| KARENT | "MIKUNOPOLIS in LOS ANGELES "はじめまして、初音ミクです"" | Hatsune Miku, Kagamine Len, Kagamine Rin, and Megurine Luka | November 30, 2011 | compose, lyrics |
| Dwango User Entertainment, Inc., Sony Music Direct | "初音ミク 5thバースデー ベスト ~memories~" | Hatsune Miku, Kagamine Len, Kagamine Rin, Megurine Luka, KAITO, and MEIKO | August 1, 2012 | music, lyrics |
| Sony Music Direct | "初音ミク -Project DIVA- F Complete Collection" | Hatsune Miku, Kagamine Len, Kagamine Rin, Megurine Luka, KAITO, and MEIKO | March 6, 2013 | music, arrange, lyrics |
| Sony Music Records | "ミクスペリエンス e.p." | Hatsune Miku | August 28, 2013 | music, arrange, lyrics |
| Dwango User Entertainment, Inc. | "VOCALOID 超BEST -memories-" | Hatsune Miku, Kagamine Len, Kagamine Rin, GUMI, Megurine Luka, IA, Camui Gackpo, KAITO, MEIKO, and VY2 | October 3, 2013 | music, lyrics |
| KARENT | "KARENT presents スカイライトシアター feat. 初音ミク" | Hatsune Miku | November 15, 2013 | music, lyrics |
| Sony Music Entertainment Japan | "VOCA NICO☆PARTY" | Hatsune Miku, Kagamine Len, Kagamine Rin, GUMI, Megurine Luka, IA, KAITO, MEIKO, Yuzuki Yukari, Lily, and VY2 | December 25, 2013 | music, lyrics |
| KARENT | "初音ミク「マジカルミライ 2014」オフィシャルアルバム" | Hatsune Miku, Kagamine Len, Kagamine Rin, Megurine Luka, MEIKO, and KAITO | August 6, 2014 | music, arrange, lyrics |
| Vocallective Records | "Vocallective Sampler #1" | Hatsune Miku, GUMI, Camui Gackpo, AVANNA, MAIKA, YOHIOloid | September 25, 2014 | music, lyrics |
| KARENT | "初音ミク「マジカルミライ 2015」OFFICIAL ALBUM" | Hatsune Miku, Kagamine Rin, Kagamine Len, Megurine Luka, MEIKO, and KAITO | August 12, 2015 | music, lyrics |
| U/M/A/A | "初音ミク Project mirai こんぷり~と" | Hatsune Miku, Kagamine Rin & Len, GUMI, Megurine Luka, KAITO, and MEIKO | September 2, 2015 | music, lyrics |
| Sony Music Entertainment | ""初音ミク Project DIVA X -Complete Collection-"" | Hatsune Miku, Kagamine Rin, Kagamine Len, Megurine Luka, MEIKO, KAITO | June 8, 2016 | music, lyrics |
| TOY'S FACTORY | "VOCALOID 夢眠ネム" | Yumemi Nemu | July 5, 2017 | music, lyrics |
| KARENT | "初音ミク「マジカルミライ 2017」OFFICIAL ALBUM" | Hatsune Miku, Kagamine Len, Kagamine Rin, and Megurine Luka | August 2, 2017 | music, lyrics |
| Dwango User Entertainment, Inc., U&R records | "Re:Start" | Hatsune Miku, Kagamine Len, Kagamine Rin, GUMI, Megurine Luka, KAITO, and MEIKO | August 30, 2017 | music, lyrics |
| KARENT | "初音ミク「マジカルミライ」10th Anniversary OFFICIAL ALBUM" | Hatsune Miku, Kagamine Rin, Kagamine Len, Megurine Luka, KAITO, and MEIKO | July 20, 2022 | music, lyrics |
| KARENT | ""初音ミク「マジカルミライ 2020」[Live]"" | Hatsune Miku, Kagamine Rin, KAITO, MEIKO, Kagamine Len, Megurine Luka | May 20, 2022 | music, lyrics |
Gallery
[
]
Personal
[
]
Games
[
]
Merchandising
[
]
References
[
]
Trivia
[
]
Interviews
[
]