For the game, see Hatsune Miku Project mirai (series).
The Magical Mirai (マジカルミライ), conjectural name, is a band that plays during live concert events featuring VOCALOID vocalists from the company Crypton Future Media, Inc..[1]
Concept
[
]
Magical Mirai is an event that takes place around the time of Mikus Birthday. The event has a few of the biggest Miku concerts of the year, along with a live band.
A number of related items are often sold in conjunction with the event, including posters and CDs.
Band line-ups
[
]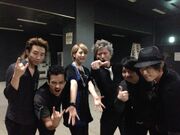 Ryo Eguchi completely rearranged quite a few of the songs used in this concert.
Eguchi Ryo (江口 亮): Sound producer, Live arranger
Katsuhito Igarashi (五十嵐勝人 (Katsun)) : Guitar
Kido Hiroshi (城戸紘志 (Kitto)) : Drums
Noma Kosuke (野間 康介 (nomari)) : Keyboards
PABLO : Guitar
Takama Yuichi (高間 有一 (Takamakuu)) : Bass guitar
Uchimura Yumi (内村友美 (Uti)) : Chorus, Percussion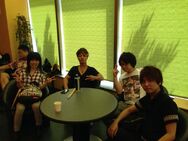 They performed the songs closer to how the original versions were played.
Kei Suzuki (鈴木啓) : Sound producer from MKP39
Kensuke Ito (伊東 賢佑) : Drums
Kurose Kara (黒瀬香菜) : Keyboards
Takahiro Misawa (三沢 崇篤) : Guitar
Tsuguhito Konno (金野 倫仁) : Bass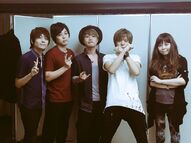 Kei Suzuki (鈴木啓) : Sound producer (returned)
Kensuke Ito (伊東 賢佑) : Drums (returned)
Masaru Teramae (寺前 甲): Guitar from MKP39
MEG.ME : Keyboards from MKP39
Takahiro Misawa (三沢 崇篤) : Guitar (returned)
Tsuguhito Konno (金野 倫仁) : Bass (returned)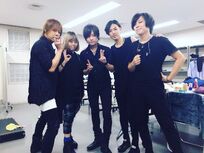 Kei Suzuki (鈴木啓) : Sound producer
Tetsuyuki (哲之 ) : Drums (From MKP39)
Masaru Teramae (寺前 甲) : Guitar (returned)
MEG.ME : Keyboards (returned)
Takahiro Misawa (三沢 崇篤) : Guitar (returned)
Tsuguhito Konno (金野 倫仁) : Bass (returned)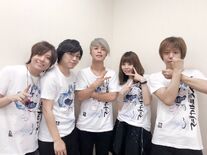 Kei Suzuki (鈴木啓) : Sound producer
Kensuke Ito (伊東 賢佑) : Drums
Teramae Masaru (寺前 甲) : Guitar
MEG.ME : Keyboards
Takahiro Misawa (三沢 崇篤) : Guitar
Tsuguhito Konno (金野 倫仁) : Bass
Ryoji Sekimoto (関本亮二) : Sound producer
"camacho" - Kosuke Kamata (鎌田紘輔) : Drums
Masaru "Angelo" Teramae (寺前 甲) : Guitar
MEG.ME : Keyboards
Kentaro Kaneko (金子健太郎) : Guitar (Tokyo Sep 1)
Takahiro Misawa (三沢 崇篤) : Guitar (Osaka, Tokyo Sep 2)
chloe : Bass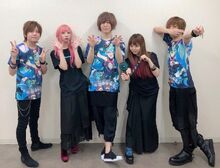 "camacho" - Kosuke Kamata (鎌田紘輔) : Drums
Masaru "Angelo" Teramae (寺前 甲) : Guitar
MEG.ME : Keyboards
Takahiro Misawa (三沢 崇篤) : Guitar
chloe : Bass
Gallery
[
]
References
[
]
[

]