Masaoka Azuki‎ VOCALOID2 VOCALOID4 | Songs Albums Notable Originals
---
Masaoka Azuki (正岡小豆) is a Japanese VOCALOID developed and distributed by YAMAHA Corporation in collaboration with SEGA. She made her debut as a main character in Project 575 and utilized the VOCALOID2 engine. She was released for the VOCALOID4 engine in July 2017.
She is voiced by Yuka Outsubo, a professional voice actress and singer.
Concept
[
]
Etymology
[
]
Masaoka Azuki's name refers to a type of bean characterized by its red coloration, making reference to her overall color scheme and hair color.
For her VOCALOID4 release, her first name is rendered in hiragana (あずき).
Appearance
[
]
Azuki was illustrated by Hiro Kanzaki, thus having a moe style with rounded features that are characteristic of the illustrator's style. She has red hair tied in a bun or chignon held by an exotic floral hair tie. Due to her background within the game, she is usually depicted in casual or school-related outfits.
In her VOCALOID4 illustration, she has a more idol-like appearance, wearing a white sleeveless top with matching long gloves and boots and a reddish pink skirt with a frilly trim, with a matching ribbon on her back. There are also small ribbons on her chest, gloves, and on both the tops and bottoms of her boots. A black letter A is visible on her top in her waist area.
Official profile
[
]
Her birthday is June 11, she's a Gemini, and her blood type is O.[1] Azuki is described as being cheerful and positive unlike Matcha. She's very open towards her feelings and tends to act first and think later.
In Go! Go! 575!, she is made out to be an awfully forgetful but eccentric person and somewhat impatient. She is also affectionate, effusive, and "clingy" (according to Matcha), often showing exaggerated displays of affection. She is shown to be scared of kites and would cower behind Matcha whenever one appears. Azuki also seems to be fond of food as she often suggests that they go to cafes, and even suggested they sing about hotcakes. Both she and Matcha seem to be oblivious to Yuzu's "fantasies" of the two.
Relations
[
]
For more on VOCALOID relationships, see the FAQ.
History
[
]
Marketing
[
]
Masaoka Azuki and Kobayashi Matcha were featured in Utayomi 575, the first iOS app to feature their VOCALOID2 voicebanks. They later appeared in the PS Vita game Uta Kumi 575 and the anime project GO! GO! 575. However, these vocals were not commercialized and were restricted to the games only. They did not see a public release until July 2017 for the VOCALOID4 engine.
Voicebanks
[
]
Masaoka Azuki

A calm and powerful female vocal and the counter-partner to Kobayashi Matcha.
MASAOKA AZUKI V4
Misc. versions

A earlier "lite" version of the vocal was released for VOCALOID2, this is featured in the game Uta Kumi 575.
Music featuring Masaoka Azuki
[
]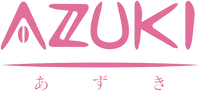 ice cream chaos

| | |
| --- | --- |
| Translation | ice cream chaos |
| Featuring | Masaoka Azuki |
| Producers | Black Shock Box (music, lyrics), ysso (illust) |
| Categories | Original Song |
~どちらのアイスがお好き?~

| | |
| --- | --- |
| Translation | ~Dochira no Aisu ga Osuki?~ |
| Featuring | |
| Producers | Lunaria |
| Categories | Original Song |
ギミック

| | |
| --- | --- |
| Translation | Gimmick |
| Featuring | Masaoka Azuki, Kobayashi Matcha |
| Producers | |
| Categories | Original Song |
See

| | |
| --- | --- |
| Featuring | Masaoka Azuki |
| Producers | |
| Categories | Original Song |
Search for music featuring Masaoka Azuki
[show/hide]
Reputation
[
]
Status
Google Trends
Achievements
One of the first VOCALOIDs to convert from private usage to commercial release.
One of the first SEGA VOCALOIDs
References
[
]
External links
[
]
| Language | Description | Site |
| --- | --- | --- |
| Japanese | Project 575 official homepage | Link |
| Japanese | project575 The official Facebook page for Project 575 | Link |
| Japanese | project575(公式) @project575 The official Twitter account for Project 575 | Link |
| Japanese | Project 575チャンネル The official NicoVideo channel for Project 575 | Link |
| Japanese | GO!GO!575 The official NicoVideo channel for Project 575 | Link |
| English | deviantArt , art and media community | Link |
| Japanese | Pixiv , art and media community | Link |
[

]