✓
This subject is about an assumed cancelled project, this is unconfirmed by its respective parties and based purely on periods of hiatus.
Any changes should be notified to ensure that edits meet this wiki's policies and guidelines.  More subjects categorized here.
✓
Template:Infobox Vocaloid
Meaw (メーウ) is the name of the duo "virtual idols" Me (メー) and Aw (ウー) who were released into "the VOCALOID culture". Their artwork is by Yusuke Kozaki, who previously drew SF-A2 miki's boxart. In both Japan and Overseas, there has been much confusion on their classification of "VOCALOID", consequentially owed to the way the pair were introduced and marketed.
History
They were first announced with a PV provided by Tripshots, who had previously produced VOCALOID PVs for Hatsune Miku. Two CDs Meaw Left ver. and Meaw Right ver. were released for the pair. They are featured in an original PV "60th Summer of Love" - PV by Tripshots, song by Kobayashi Onyx[1][2]
Their songs can also be heard in the soundtrack of the anime short Honto ni Atta! Reibai Sensei.[3] Pair* being the ending theme for the first 11 episodes starting April 13, 2011. As of June 29, 2011 their song Owakare Bayashi is the ending theme. In July 2011 a PV short was released [4] The details on the making of the PV can be found here;
Since then they have had no further appearances.
Concept
They were initially greeted as "Virtual Idols".[5] Their backstory is that they are two girls who came to Tokyo to train for 2 years to become idols. This is likely based on the story of Neko Jump.[6]
Etymology
"Meaw" refers to a cat's meow, and their names are formed from both halves of the word. Since Aw's name has also been written as "Uu", it is also thought they refer to "Me and You", although this remains unconfirmed.
Appearance
Their hairstyle is similar to Neko Jump's hairstyle, while their cat themed outfits also suggest a link to the twins of Neko Jump (neko is Japanese for "cat"). Me has fuller, pink hair styled into a ponytail, Aw has blue hair tied into a side ponytail. Their outfits are blue and pink, with each girl having the blue and pink in opposite places to each other.
Marketing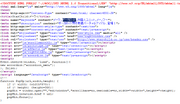 According to the PV producers, Meaw were made using Vocaloid technology. The albums "*pair*", "left ver/right ver", have hinted at them being Vocaloids.
Officially they are not listed, and never have been, as "VOCALOID" by Yamaha. Yamaha have also been known to leave out several vocals that were used for private use, particularly if the vocals were test or experimental vocals. VOCALOID does not appear on their website, it is written as a keyword. Due to their inactivity after pair* was released, it is unlikely they will be confirmed.
As consequences of the handling, there was also doubt on them being Vocaloids at all, though it was clear a vocal synthesizer was used for their vocals regardless.
Product Information
Demonstrations
| | |
| --- | --- |
| Original PV "60th Summer of Love" | |
| meaw - pair* Factory MIX PV(short ver.) | |
Voicebank Libraries
| | | |
| --- | --- | --- |
| ! | The following information is based on known details of a unreleased voicebank. Please note the details of this voicebank are subject to change without notice. | ! |
Trivia
Many fans, both Japanese and western, believe the Thai twin unit Neko Jump is behind Meaw. However, Koyabashi Onyx and Tripshots have not confirmed this view.
Due to the vagueness surrounding the pair and their developments, there was doubt towards their authenticity as Vocaloids at the time they made their appearance and this doubt continued for much time after their inactivity. It was made known when VOCALOID3 appeared that Yamaha was expanding its licensing for private use, though other private Vocals had existed before this.
Gallery
References
External links
|-valign=top |Japanese |Vocaloid Blog on Meaw The official Facebook page for Meaw |Link|-valign=top |Japanese |MeAw NicoPedia entry |Link|-valign=top |Japanese |STARCHILD Wikipedia entry |Link|-valign=top |English |deviantArt , art and media community |Link|-valign=top |Japanese |Pixiv , art and media community |Link
Language
Description
Site
Japanese
Neko Jump official homepage
Link
Japanese
Meaw The official website for Meaw
Link