👤

Converting producer article to a new layout. What is being worked on: Working on compilations
For information on how to help, see the guidelines.  More subjects categorized here.

👤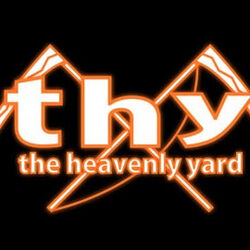 Affiliations
[
]
External links
[
]
Official
[
]
Unofficial
[
]
mothy_Akuno-P (mothy_悪ノP) (mothy being an acronym of Master Of The Heavenly Yard) is a VOCALOID producer best known for creating the Aku no Monogatari Series. mothy was one of the many obscure producers until he released "Aku no Meshitsukai", which subsequently became a big hit. "Aku no Musume" was uploaded before "Aku no Meshitsukai", but only became well-known after "Aku no Meshitsukai" had gained popularity.
He is known for creating songs that tell stories, generally tragic and/or macabre. The songs are grouped in several series, some following a common story like Aku no Monogatari series, and others just related through a common theme or topic, like the Clockwork Lullaby and the Seven Deadly Sins series.
The series are connected, crossing over in various song and forming an intricate storyline known as The Evillious Chronicles. Due to the loose or ambiguous link between some songs and series, added to the fact that this storyline is continuously expanding and not all the songs have been revealed yet, slight confusion among the fans about how they are related is common.
Works
[
]
Past works
[
]
Current works
[
]
Links
Title
Featuring
Date
Roles
"master of the heavenly yard"
Kagamine Rin & Len, MEIKO and Hatsune Miku
August 11, 2017 (album)
February 28, 2018 (PV)
music, lyrics
None
"合わせ鏡の使者"
Kagamine Rin & Len
November 12, 2017 (album)
producer
"君はただ二回飛べばいい"
Kagamine Len
June 5, 2018
music, lyrics
"ぜんまい仕掛けの子守唄 -Key Of Word-"
Kagamine Rin V4X
July 27, 2018
None
"バニカ・コンチェルト!!"
MEIKO, Kagamine Rin & Len
August 10, 2018 (album)
producer
None
"悪の因果は終わらない"
Hatsune Miku
August 10, 2018 (album)
producer
None
"ソング オブ サードピリオド"
Hatsune Miku, KAITO, MEIKO, Kagamine Rin & Len, Megurine Luka, Yowane Haku, Camui Gackpo and GUMI
August 10, 2018 (album)
producer
"虚構のマスカレイド "
MEIKO
April 16, 2019
music, lyrics
None
"Reach For The Stars ~待ち続けた手紙~"
Kagamine Len
August 12, 2019 (album)
producer
"「Ma」計画(short ver.)"
Hatsune Miku
December 21, 2019
music, lyrics
•

モウモク少女とテンシ様 (Moumoku Shoujo to Tenshi-sama)

Hatsune Miku
February 25, 2021
music, lyrics
•

臆病な黒鳥の唄 (Okubyou na Kurotori no Uta)

Hatsune Miku
March 29, 2021
music, lyrics
•

鋼鉄令嬢リリアルネ (Koutetsu Reijou Rilia-Renée)

Kagamine Rin
October 30, 2021
music, lyrics
"去り人達のワルツ"
Kagamine Rin
February 28, 2022
music, lyrics
Albums
[
]
Discography
[
]
| Affiliation | Title | Featuring | Date | Roles |
| --- | --- | --- | --- | --- |
| KARENT | "Evils Theater" | Kagamine Rin & Len, Hatsune Miku, MEIKO | May 17, 2009 | producer |
| twinkledisc | "ネジと歯車とプライド" | Kagamine Rin & Len | August 15, 2009 | music, lyrics |
| Independant | "悪ノ娘〜凄艶のジェミニ〜 ボーカル&サウンドトラック" | Asami Shimoda | February 3, 2010 | producer |
| Independant | "prelude to forest" | Hatsune Miku, KAITO, Kagamine Rin & Len | February 7, 2010 | producer |
| KARENT | "EVILS FOREST" | Kagamine Rin & Len, MEIKO, Hatsune Miku, KAITO, GUMI, Megurine Luka, Camui Gackpo | May 9, 2010 | producer |
| KARENT | "悪食娘コンチータ(改)" | MEIKO, Kagamine Rin & Len | August 8, 2010 | music, lyrics |
| EXIT TUNES | "悪ノ王国〜Evils Kingdom〜" | Hatsune Miku, KAITO, Kagamine Rin & Len, Megurine Luka, Camui Gackpo, MEIKO, GUMI | December 22, 2010 | producer |
| Independent | "悪徳のジャッジメント ~a court of greed~" | KAITO, Kagamine Rin & Len, Megurine Luka, Hatsune Miku | January 16, 2011 | producer |
| KARENT | "EVILS COURT" | Hatsune Miku, Kagamine Rin & Len, Megurine Luka, KAITO, Camui Gackpo, MEIKO, GUMI | August 13, 2011 | producer |
| PHP Institute | "悪ノ四楽奏~悪ノ娘ノベル楽曲集~" | Hatsune Miku, KAITO, Kaai Yuki | March 23, 2012 | producer |
| the heavenly yard | "原罪物語-第1幕-" | Hatsune Miku, KAITO, MEIKO | August 11, 2012 | producer |
| the heavenly yard | "原罪物語-第2幕-" | Nekomura Iroha, Megurine Luka, SF-A2 miki, Lily, Hiyama Kiyoteru | August 12, 2013 | producer |
| Independant | "「悪ノ娘」 読書のためのBGM集" | None | February 17, 2014 | music |
| the heavenly yard | "ネメシスの銃口" | GUMI, Kagamine Rin, KAITO, Kaai Yuki, Hatsune Miku Append Solid, MAYU, Megurine Luka | August 17, 2014 | producer |
| Warner Music Japan | "七つの罪と罰" | Camui Gackpo, MEIKO, Kagamine Rin & Len, Hatsune Miku, Megurine Luka, KAITO, GUMI | February 25, 2015 | producer |
| KARENT | "原罪物語 -完全版-" | Hatsune Miku, KAITO, MEIKO, Kagamine Rin & Len, Megurine Luka, Lily, SF-A2 miki, Nekomura Iroha | August 16, 2015 | producer |
| the heavenly yard | "Lucifenia Trinity" | MEIKO V3, MAYU, Megurine Luka V4X | August 14, 2016 | producer |
| the heavenly yard | "master of the heavenly yard" | Kagamine Rin & Len, Hatsune Miku | August 11, 2017 | producer |
| Independant | "ぜんまい仕掛けの子守唄" | Kagamine Rin & Len, Hatsune Miku, KAITO, Megurine Luka, MEIKO, Camui Gackpo, GUMI, Nekomura Iroha | August 10, 2018 | producer |
| Independent | "EVILS EXTRA" | Kagamine Rin & Len, MEIKO, VY1 | August 12, 2019 | producer |
| KARENT | E.A.T PROLOGUE | KAITO, MEIKO, Hatsune Miku, Kagamine Rin & Len | August 27, 2020 | music, lyrics |
Compilation
[
]
| Affiliation | Title | Featuring | Date | Roles |
| --- | --- | --- | --- | --- |
| Independent | "cheeRfuL" | Kagamine Rin & Len | November 30, 2008 | music, lyrics |
| Independant | "uniStage" | Kagamine Rin & Len, Hatsune Miku, Megurine Luka, MEIKO, KAITO | May 17, 2009 | music, lyrics, Rin tuning |
| EXIT TUNES | "EXIT TUNES PRESENTS Vocalolegend feat. 初音ミク" | Hatsune Miku, Kagamine Rin, Kagamine Len, and Megurine Luka | January 20, 2010 | music, lyrics |
| EXIT TUNES | "EXIT TUNES PRESENTS STARDOM 3" | Hatsune Miku, Kagamine Len, Kagamine Rin, GUMI, Megurine Luka, and Deptan | February 3, 2010 | music, lyrics |
| EXIT TUNES | "EXIT TUNES PRESENTS Supernova 2" | Hatsune Miku, Kagamine Len, Kagamine Rin, GUMI, Megurine Luka, and Kaai Yuki | March 3, 2010 | music, lyrics |
| Independant | "ハイテン★ガール2" | Hatsune Miku, GUMI, Kagamine Rin, Megurine Luka | May 9, 2010 | music, lyrics |
| BaguettesEnsemble | "The Vocaloid Jazz sessions Vol.1" | | May 9, 2010 | music, lyrics |
| EXIT TUNES | "EXIT TUNES PRESENTS Vocalogenesis feat. 初音ミク" | Hatsune Miku, Kagamine Len, Kagamine Rin, Megurine Luka, MEIKO, Camui Gackpo, and KAITO | May 19, 2010 | music, lyrics |
| EXIT TUNES | "EXIT TUNES PRESENTS Supernova 3" | Hatsune Miku, Kagamine Len, Kagamine Rin, GUMI, Megurine Luka, and MEIKO | July 7, 2010 | music, lyrics |
| k-shi studio | "DEBUTANTE5" | Hatsune Miku, Kagamine Rin & Len, Megurine Luka, and Sweet ANN | August 14, 2010 | music, lyrics |
| EXIT TUNES | "EXIT TUNES PRESENTS Vocaloanthems feat. 初音ミク" | Hatsune Miku, Kagamine Rin & Len, Megurine Luka, KAITO, and MEIKO | September 15, 2010 | music, lyrics |
| KOTOBUKIYA | "ECHO~チャリティ・デイズ~" | Hatsune Miku | December 24, 2010 | music, lyrics |
| KARENT | "短剣と冒険者の服" | Kagamine Rin & Len, KAITO, Hatsune Miku, MEIKO, Megurine Luka | December 31, 2010 | music, lyrics |
| k-shi studio | "DEBUTANTE6" | Hatsune Miku, SF-A2 miki, Kagamine Rin & Len, Megurine Luka, GUMI, Camui Gackpo, and BIG AL | December 31, 2010 | music, lyrics |
| EXIT TUNES | "EXIT TUNES PRESENTS GUMism from Megpoid" | GUMI | March 16, 2011 | music, lyrics |
| EXIT TUNES | "EXIT TUNES PRESENTS 煌百花繚乱舞踏会 feat. 神威がくぽ from がくっぽいど" | Camui Gackpo | April 20, 2011 | music, lyrics |
| Independent | "kagamination" | Kagamine Rin & Len | June 15, 2011 | music, lyrics |
| BinaryMixx Records | "VOCALOID BEST from ニコニコ動画 (あお)" | Hatsune Miku, Kagamine Rin & Len, GUMI, Megurine Luka, and KAITO | June 22, 2011 | music, lyrics |
| YAMAHA Corporation, VOCALOID RECORDS | "The VOCALOID" | MEIKO, KAITO, Hatsune Miku, Kagamine Rin & Len, Camui Gackpo, Megurine Luka, GUMI, Kaai Yuki, Hiyama Kiyoteru, SF-A2 miki, Lily, VY1, Ryuto, Nekomura Iroha, Utatane Piko, VY2, and Mew | September 14, 2011 | music, lyrics |
| K-BOOKS | "Triangle -vol. 1-" | Hatsune Miku, Kagamine Len | December 28, 2011 | music, lyrics |
| Farm Records | "VOCALO APPEND feat. 初音ミク" | Hatsune Miku, Megurine Luka, Kagamine Rin & Len, GUMI, Kaai Yuki, KAITO | January 11, 2012 | music, lyrics |
| BinaryMixx Records | "VOCALOID from ニコニコ動画 ボカロ超特急 SUPER EXPRESS COMPILATION 04" | GUMI, Kagamine Rin & Len, Hatsune Miku, Megurine Luka, KAITO, MEIKO, Camui Gackpo | February 22, 2012 | music, lyrics |
| avex Marketing | "100%GUMI宣言! -Megpoid VIDEO CLIP COLLECTION + LIVE" | GUMI and Akikoloid-chan | March 14, 2012 | music, lyrics |
| EXIT TUNES | "EXIT TUNES PRESENTS Vocalogemini feat. 鏡音リン・レン" | Kagamine Rin & Len, Hatsune Miku, Megurine Luka | April 4, 2012 | music, lyrics |
| HPQ | "花楽里漫葉集 feat. 初音ミク" | Hatsune Miku, Kagamine Rin & Len, GUMI, Camui Gackpo, Megurine Luka, MEIKO, KAITO, Hiyama Kiyoteru | April 25, 2012 | music, lyrics |
| K-BOOKS | "Triangle vol. 2" | Megurine Luka, Hatsune Miku, Kagamine Rin | April 28, 2012 | music, lyrics |
| KARENT | "KARENT presents 御伽噺と恋物語 feat. 初音ミク" | Hatsune Miku, Kagamine Rin & Len, Megurine Luka, KAITO | June 29, 2012 | music, lyrics |
| EXIT TUNES | "EXIT TUNES PRESENTS Megurhythm feat. 巡音ルカ" | Megurine Luka | July 18, 2012 | music, lyrics |
| EXIT TUNES | "EXIT TUNES PRESENTS Vocaloconnection feat. 初音ミク" | Hatsune Miku, GUMI, Kagamine Rin, Kagamine Len, Camui Gackpo, KAITO, Megurine Luka, MEIKO, and IA | August 1, 2012 | music, lyrics |
| EXIT TUNES | "EXIT TUNES PRESENTS VOCALOID™3 Library MAYU SPECIAL 2CD" | MAYU | December 5, 2012 | music, lyrics |
| TEAM Entertainment | "vocantabile ~storia~" | Hatsune Miku, Kagamine Rin & Len, Megurine Luka | January 30, 2013 | music, lyrics |
| EXIT TUNES | "月刊eta Vol.06" | MAYU, Hatsune Miku, Camui Gackpo, Kagamine Rin & Len, GUMI, Megurine Luka, MEIKO, and KAITO | October 2, 2013 | music, lyrics |
| EXIT TUNES | "月刊eta Vol.08" | Kagamine Rin & Len, MEIKO, and MAYU | November 6, 2013 | music, lyrics |
| U/M/A/A | "初音ミク Project mirai こんぷり~と" | Hatsune Miku, Kagamine Rin & Len, GUMI, Megurine Luka, KAITO, and MEIKO | September 2, 2015 | music, lyrics |
| EXIT TUNES | "EXIT TUNES PRESENTS Vocalocreation feat. 初音ミク" | Hatsune Miku, Kagamine Len, GUMI, Kagamine Rin, Megurine Luka, Camui Gackpo, KAITO, IA, MAYU, and MEIKO | September 21, 2016 | music, lyrics |
| EXIT TUNES | "EXIT TUNES PRESENTS Kaitonation feat. KAITO" | KAITO | December 7, 2016 | music, lyrics |
| G.C.M Records | gLoR10us | Kagamine Rin & Len | Novemeber 12, 2017 | music, lyrics |
| EXIT TUNES | EXIT TUNES PRESENTS Kagaminext feat. 鏡音リン、鏡音レン ―10th ANNIVERSARY BEST― | Kagamine Rin & Len | December 20, 2017 | music, lyrics |
| Dwango User Entertainment, Inc. | 「#コンパス 戦闘摂理解析システム」 オリジナルサウンドトラック Vol.02 ("#Compass: Sentou Setsuri Kaiseki System" Original Soundtrack Vol.02) | GUMI, IA, Hatsune Miku, Megurine Luka, Kagamine Rin & Len | February 20, 2019 | music, lyrics |
| Independent | kagamination2 | Kagamine Rin & Len | October 31, 2021 | music, lyrics |
Gallery
[
]