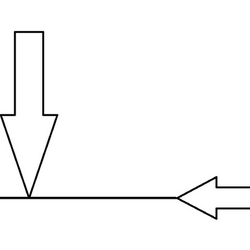 Affiliations
[
]
External links
[
]
Official
[
]
Unofficial
[
]
niki is a producer known for making VOCAROCK songs featuring Lily. His 2nd song won in the anim.o.v.e "Lily Utawasetemita Contest". He quickly became one of the most popular Lily users and has gained the "Legendary Lily Master" title.
Aside from VOCALOID songs, he has also used UTAU to produce the song "BEYOND" featuring Sekka Yufu and has collaborated with several other utaites.
Starting in 2017, niki began making songs using other VOCALOIDs including Miku and ARSLOID.
His notable songs include "-ERROR"; "HYBRID"; "WAVE", his first song to reach 1,000,000 views; "ELECT"; and "Grave".
He currently lives in Sapporo, Japan.
Works
[
]
| Links | Title | Featuring | Date | Roles |
| --- | --- | --- | --- | --- |
| | "太陽" | Lily | August 20, 2010 | music, lyrics |
| | "指鉛筆" | Lily | August 22, 2010 | music, lyrics |
| | "-ERROR" | Lily | September 13, 2010 | music, lyrics, video |
| | "+REVERSE" | Lily | September 17, 2010 | music, lyrics, video |
| | "ユラギ" | Lily | September 28, 2010 | music, lyrics |
| | "リミッター" | Lily | November 02, 2010 | music, lyrics |
| | "FLARE" | Lily | April 25, 2011 | music, lyrics, video |
| | "Prototype" | Lily | June 10, 2011 | producer |
| | "HYBRID" | Lily | September 20, 2011 | music, lyrics, video |
| | "FACE" | Lily | November 14, 2011 | lyrics, music, video |
| | "BC" | Lily | January 8, 2012 | producer |
| | "ジッタードール" | Lily | February 24, 2012 | music, lyrics, video |
| | "WAVE" | Lily | September 22, 2012 | producer |
| | "GLIDE" | Lily | December 05, 2012 | music, lyrics, video |
| | "トレモロフライ" | Lily | July 31, 2013 | producer |
| | "SILENCE" | AVANNA | August 16, 2013 | music, lyrics |
| | "パラノイド" | Lily | August 15, 2013 | producer |
| | "FIRST" | Lily | November 1, 2013 | music, lyrics |
| | "ELECT" | Lily | January 2, 2014 | producer |
| | "Close to you" | Lily | January 26, 2014 | producer |
| | "平面説" | Lily | April 20, 2014 | producer |
| | "ロジックエージェント" | Lily | May 25, 2015 | producer |
| | "ARROW" | Lily | July 30, 2016 | producer |
| | "brilliant" | Lily | November 11, 2016 | music, lyrics |
| | "グラーヴェ" | Hatsune Miku | April 4, 2017 | music, lyrics |
| | "チェゲラナ" | Hatsune Miku | June 16, 2017 | music, lyrics |
| | "Decode" | ARSLOID | October 28, 2017 | music, lyrics |
| | "2018" | Kagamine Rin | February 07, 2019 | music, lyrics |
| | "Hearts" | Lily | December 11, 2019 | music, lyrics |
| | "ディペンデント" | Lily | December 28, 2019 | music, lyrics |
| | "カラーコピー" | Kagamine Rin and Lily | December 29, 2019 | music, lyrics |
Albums
[
]
Discography
[
]
| Affiliation | Title | Featuring | Date | Roles |
| --- | --- | --- | --- | --- |
| Subcul-rise Record | "Exchange Variation" | Hatsune Miku, GUMI, IA, MEIKO | July 30, 2014 | arrangement |
| Independent | "WAVE" | AVANNA, Lily, Kagamine Rin | December 28, 2019 | music, lyrics |
| Independent | "ERROR" | Lily, Hatsune Miku | March 12, 2021 | music, lyrics |
Compilations
[
]
| Affiliation | Title | Featuring | Date | Roles |
| --- | --- | --- | --- | --- |
| BinaryMixx Records | "V♥25 -Exclamation-" | Hatsune Miku, Kagamine Len, Kagamine Rin, GUMI, Megurine Luka, IA, Camui Gackpo, KAITO, MEIKO, Yuzuki Yukari, Lily, VY2 | January 09, 2013 | music, lyrics |
| Yamaha Music Communications | "The Legend of 超絶調声師" | Hatsune Miku, Kagamine Len, Kagamine Rin, GUMI, Megurine Luka, IA, Camui Gackpo, Lily | March 20, 2013 | music, lyrics |
| avex tune | 青春ボカロ starring GUMI, Lily (Seishun Vocalo starring GUMI, Lily) | GUMI, Lily | June 19, 2013 | music, lyrics |
| DRAGONFLY | "SQUARE" | Lily, GUMI, IA, VY1, Hatsune Miku | August 12, 2013 | music, lyrics |
| BinaryMixx Records | "V♥25 -Hearts-" | Hatsune Miku, Kagamine Len, Kagamine Rin, GUMI, Megurine Luka, IA, Camui Gackpo, KAITO, MEIKO, Lily | October 23, 2013 | music, lyrics |
| EXIT TUNES | "EXIT TUNES PRESENTS Vocalofuture feat. 初音ミク" | Hatsune Miku, GUMI, Megurine Luka, Kagamine Rin, Kagamine Len, IA, MAYU, Camui Gackpo, KAITO, and MEIKO | November 6, 2013 | music, lyrics |
| BinaryMixxRecords | "V Love 25 -Imagination-" | Hatsune Miku, GUMI, Megurine Luka, Kagamine Rin, Kagamine Len, IA, Camui Gackpo, KAITO, and MEIKO, Lily, Kaai Yuki | May 21, 2014 | music, lyrics |
| Subcul-rise Record | "Exchange Variation" | Hatsune Miku, GUMI, IA, MEIKO | July 30, 2014 | music, lyrics |
| Gynoid Co., Ltd. | debut | flower | October 01, 2014 | music, lyrics |
| EXIT TUNES | "EXIT TUNES PRESENTS Entrance Dream Music" | Hatsune Miku, Kagamine Rin, GUMI, MEIKO, MAYU, and Lily | April 15, 2015 | music, lyrics |
| EXIT TUNES | "EXIT TUNES PRESENTS Entrance Dream Music 3" | Hatsune Miku, Lily, Kagamine Rin & Len, GUMI, and IA | October 2, 2015 | music, lyrics |
| Dwango User Entertainment, Inc. | 「#コンパス 戦闘摂理解析システム」 オリジナルサウンドトラック Vol.02 ("#Compass: Sentou Setsuri Kaiseki System" Original Soundtrack Vol.02) | GUMI, IA, Hatsune Miku, Megurine Luka, Kagamine Rin & Len | February 20, 2019 | music, lyrics |
| EXIT TUNES | "EXIT TUNES PRESENTS Vocalostream feat. 初音ミク" | Hatsune Miku, GUMI, Kagamine Rin, Kagamine Len, IA, flower, Megurine Luka, Camui Gackpo, KAITO, MEIKO, and MAYU | March 20, 2019 | music, lyrics |
| EXIT TUNES | EXIT TUNES PRESENTS Entrance Dream Music'Turbo | galaco, GUMI, Lily, Hatsune Miku, Otomachi Una, Kagamine Rin & Len, Kotonoha Akane | January 22, 2020 | music, lyrics |