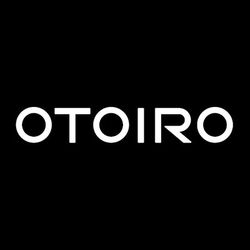 Affiliations
[
]
External links
[
]
Official
[
]
Unofficial
[
]
"見えない"OTO"に、聴こえる"IRO"を。
Paint out the invisible melodies with audible colors."
OTOIRO, short for OTOIRO Inc., is a Tokyo-based creative studio which is active in the production of music. It was established in October 2018 with DECO*27 as the president.
OTOIRO operates on the basis of two divisions of 'creators':
OTO (lit. sound): focuses on the production of sound.
IRO (lit. color): focuses on the production of artworks and movies.
OTOIRO's first major debut song is Otome Kaibou, released in January 2019.
OTOIRO does NOT permit unauthorized reprints of their videos.
Members
[
]
Team.OTO
[
]
DECO*27 (CEO / sound producer)
Rockwell (sound producer)
TeddyLoid (sound producer / DJ artist) - Business Alliance
Team.IRO
[
]
akka (animation director)
Roduki (animator)
1024 (animator)
kee (animator)
Yuma Saito (movie director)
DMYM / No.734 (art director / illustrator)
yuka fujii (art director / designer)
Awashima / Misuzu Nakamura (movie director / web director)
GA (assistant designer / editor)
Hachisan (illustrator)
Past members
[
]
Akutagawa Hamu (animator / illustrator)
Inoue Mana (animator)
NNNuventus / keisuke numata (movie director / movie editor)
Works
[
]
| Links | Title | Featuring | Date | Roles |
| --- | --- | --- | --- | --- |
| | "乙女解剖" | Hatsune Miku | January 18, 2019 | production |
| | "夜行性ハイズ" | Hatsune Miku | February 01, 2019 | production |
| | "スクランブル交際" | Hatsune Miku | March 22, 2019 | production |
| | "アンドロイドガール" | Hatsune Miku | May 3, 2019 | production |
| • | 人質交換 (Hitojichi Koukan) | Hatsune Miku | July 05, 2019 | production |
| • | サイコグラム (Psychogram) | Hatsune Miku | May 22, 2019 | production |
| • | シンセカイ案内所 (Shinsekai Annaisho) | Hatsune Miku | September 13, 2019 | production |
| • | ネガティブ進化論 (Negative Shinkaron) | Hatsune Miku | September 13, 2019 | production |
| | "乙女解剖 (TeddyLoid Alllies Remix)" | Hatsune Miku | April 16, 2020 | production |
| | "セカイ" | Hatsune Miku | July 31, 2020 | production |
| • | 勘違い性反希望症 (Kanchigai Seihan Kiboushou) | Hatsune Miku | September 04, 2020 | production |
| • | ネオネオン (Neo-Neon) | Hatsune Miku | November 27, 2020 | production |
| • | 依存香炉 (Ison Kouro) | Hatsune Miku | December 18, 2020 | production |
| | "ヴァンパイア" | Hatsune Miku | March 9, 2021 | production |
| | "ヴァンパイア (TeddyLoid Remix)" | Hatsune Miku | March 26, 2021 | production |
| | "アンダーカバー" | Hatsune Miku | April 27, 2021 | production |
| • | おじゃま虫 Ⅱ (Ojamamushi Ⅱ) | Hatsune Miku | June 25, 2021 | production |
| | "シンデレラ" | Hatsune Miku | August 06, 2021 | production |
| • | リズム (Rhythm) | Hatsune Miku | September 26, 2021 | production |
| | "アニマル" | Hatsune Miku | December 16, 2021 | production |
| | "サラマンダー" | Hatsune Miku | January 7, 2022 | production |
| | "パラサイト" | Hatsune Miku | February 7, 2022 | production |
| | "ジレンマ" | Hatsune Miku | March 09, 2022 | production |
| • | キメラ (Chimera) | Hatsune Miku | April 02, 2022 | production |
| | "イフ" | Hatsune Miku | May 8, 2022 | video production |
| | "愛言葉Ⅳ" | Hatsune Miku | May 27, 2022 | production |
Albums
[
]
Discography
[
]
| Affiliation | Title | Featuring | Date | Roles |
| --- | --- | --- | --- | --- |
| NBCUniversal Entertainment Japan | アンデッドアリス (Undead Alice) (album) | Hatsune Miku | December 16, 2020 | production |
| NBCUniversal Entertainment Japan | MANNEQUIN | Hatsune Miku | March 09, 2022 | production |
Gallery
[
]
Team.OTO
[
]
TEAM.IRO
[
]