✞

This producer has passed away, as confirmed by reported sources. Do be respectful in the comments.
Any changes should be notified to ensure that edits meet this wiki's policies and guidelines.  Discussions for the departed are here and see more subjects categorized here.

✞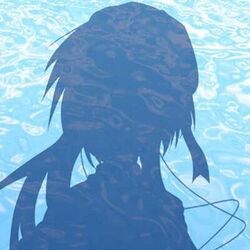 Affiliations
[
]
HIGH KICK ENTERTAINMENT inc.
External links
[
]
Official
[
]
Unofficial
[
]
SHIKI was a senior computer music composer. He had been famous for his production in trance music and the BMS genre before VOCALOID2 was on distribution.
After Hatsune Miku was released, he started to compose VOCALOID pop music. "Triangle☆Girl's Heart", his second VOCALOID work seized many listeners and made him a recognized VOCALOID producer. He was a member of the circle Harmonia, being in charge of composition and arrangement in several works.
He was also the leader / composer of the visual rock circle GLIDIA until 2016.
SHIKI passed away[1] on July 06, 2021.[2]
Works
[
]
Links
Title
Featuring
Date
Roles
Niconico

ないと☆いぐにっしょん (Night ☆ Ignition)

Hatsune Miku
April 23, 2008
music, lyrics
"とらいあんぐる☆Girl's Heart"
Hatsune Miku
May 22, 2008
music, lyrics
"SETSUNA"
Hatsune Miku
August 4, 2008
music, lyrics
piapro

ACCESS DRIVE

Hatsune Miku
September 16, 2008
music, lyrics

Lua error: bad argument #1 to 'find' (string expected, got nil).

"blue ray"
Hatsune Miku
November 23, 2008
music, lyrics
Niconico

stayblue

Hatsune Miku
December 12, 2008
arrangement, tuning
Niconico

CROSS

Hatsune Miku
December 21, 2008
arrangement, music
"ENDLESS DREAM"
Hatsune Miku
December 29, 2008
producer
Niconico

プリズムドア (Prism Door)

Hatsune Miku, Megurine Luka
March 12, 2009
music, lyrics
Niconico

せんちめんたる☆Girl's Heart (Sentimental☆Girl's Heart)

Hatsune Miku
May 12, 2009
music, lyrics
Niconico

セレネの泪 (Serene no Namida)

Hatsune Miku
July 29, 2009
music, lyrics
"Scene zero"
Hatsune Miku
November 24, 2009
music, lyrics
Niconico

ELECTRO SYLPH

SF-A2 miki
December 04, 2009
music
"CHASER"
SF-A2 miki
December 05, 2009
music, lyrics
Niconico

MEMORIES

Hatsune Miku
December 07, 2009
music
Niconico

MEMORIES

SF-A2 miki
December 07, 2009
music
Niconico

finite element -Mirror DoLLs-

Hatsune Miku, Megurine Luka
October 17, 2010
music, lyrics
"緋弦の薔薇"
Hatsune Miku
October 20, 2012
music
Albums
[
]
Discography
[
]
| Affiliation | Title | Featuring | Date | Roles |
| --- | --- | --- | --- | --- |
| D.S.L | Contrast | Hatsune Miku | music, lyrics | December 29, 2008 |
| Link to you | ACTRESS AGAIN | Hatsune Miku | music, lyrics | December 29, 2008 |
| KARENT | Actress Again Ver.2 | Hatsune Miku | music, lyrics | May 01, 2009 |
| KARENT | Re:Dear Ver.0 | Hatsune Miku, Megurine Luka, SF-A2 miki | music, lyrics | August 15, 2009 |
| D.S.L | Digiholic | Hatsune Miku, Megurine Luka, Kagamine Rin | arrangement, music | December 29, 2009 |
| Link to you | Re:dear | Hatsune Miku | music, lyrics | December 30, 2009 |
Singles
[
]
| Affiliation | Title | Featuring | Date | Roles |
| --- | --- | --- | --- | --- |
| KARENT | ENDLESS DREAM -GC Mix- | Hatsune Miku | music, lyrics | September 13, 2017 |
Compilations
[
]
| Affiliation | Title | Featuring | Date | Roles |
| --- | --- | --- | --- | --- |
| team UHS | Drive on | GUMI, Hatsune Miku, Megurine Luka, Kagamine Len | August 15, 2009 | music, lyrics |
| Sony Music Direct | "初音ミクDVD~memories~" | Hatsune Miku | February 10, 2010 | music, lyrics |
| EXIT TUNES | "EXIT TUNES PRESENTS Vocaloanthems feat. 初音ミク" | Hatsune Miku, Kagamine Rin & Len, Megurine Luka, KAITO, and MEIKO | September 15, 2010 | music, lyrics |
| U/M/A/A | セブンスドラゴン2020 & 2020-II 初音ミク・アレンジトラックス (7th Dragon 2020 & 2020-II Hatsune Miku Arrange Tracks) | Hatsune Miku | July 24, 2013 | music, lyrics |
References
[
]