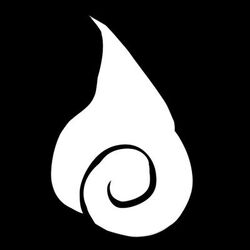 External links
[
]
Official
[
]
Unofficial
[
]
Teniwoha (てにをは) is a VOCALOID producer. He was born on August 23rd[1] in Hiroshima Prefecture, Japan. The producer derived his name from teniwoha (てにをは) - a term that refers to Japanese particles. He chose such name as he took a liking to the "profoundly mysterious" feeling of the word, and noted that not many people was using the same name.[2]
Many of his more notable songs, as well as both of his major song series, circulate around the mystery genre and the supernatural. He is the creator of the "Mononoke Mystery" series, which has received a manga adaptation; and the "Jougakusei Tantei" series, which has received voiced audio drama tracks included in the song series' albums and a short light novel series. In 2020, he released Villain, which would be his first song to break the 10 million YouTube views milestone, and his most notable VOCALOID work to date.
For his non-VOCALOID activity, Teniwoha contributed to the short anime series Yamishibai with its first ending theme "Kaifuu Emaki", composed with AVTechNO!. He also wrote a novel under the pen name Orikawa Seigo (織川制吾).[3]
Teniwoha was credited as the composer for Ado's third single Gira Gira (ギラギラ) (2021). The song quickly gained popularity, and became Teniwoha's most notable song to date with over 70 million views on Youtube (as of August 2021).
Works
[
]
| Links | Title | Featuring | Date | Roles |
| --- | --- | --- | --- | --- |
| • | ルリビタキの巣 (Ruribitaki no Su) | Hatsune Miku | September 11, 2010 | music, lyrics |
| • | 鬼は敲く月下の門 (Oni wa Tataku Gekka no Mon) | Hatsune Miku | September 14, 2010 | music, lyrics |
| • | world wide winder | Hatsune Miku | February 06, 2014 | music, lyrics |
| • | shot the shortcake | Hatsune Miku | March 22, 2014 | music, lyrics |
| • | 浮雲 (Ukigumo) | Hatsune Miku | October 01, 2010 | music, lyrics |
| • | 花喰鳥と恋する少女 (Hanakuidori to Koisuru Shoujo) | Hatsune Miku | October 12, 2010 | music, lyrics |
| • | アンファンテリブル・イン・ハロウィン (Enfant Terrible in Halloween) | Hatsune Miku | October 27, 2010 | music, lyrics |
| • | グッドシーユー・デイジー (Good See You Daisy) | Hatsune Miku | February 18, 2011 | music, lyrics |
| • | Dystopia | Hatsune Miku | April 02, 2011 | music, lyrics |
| • | かわゆいから許す (Kawayuikara Yurusu) | Hatsune Miku | April 02, 2011 | music, lyrics |
| • | キミヲセニ (Kimiwoseni) | Hatsune Miku | May 24, 2011 | music, lyrics |
| • | 番蝶 (Banchou) | Hatsune Miku | June 23, 2011 | music, lyrics |
| • | 40days | Hatsune Miku | August 29, 2011 | music, lyrics |
| • | シスタ・シニスタ・オルケスタ (Sister Sinister Orchestra) | Hatsune Miku | October 28, 2011 | music, lyrics |
| • | 海洋生物と木星言語 (Kaiyou Seibutsu to Mokusei Gengo) | Hatsune Miku | December 17, 2011 | music, lyrics |
| • | ゾンビもたまには恋をする (Zombie mo Tamani wa Koi wo suru) | Hatsune Miku | December 23, 2011 | music, lyrics |
| • | kalavinka overload | Hatsune Miku | January 11, 2012 | music, lyrics |
| • | 胎児孕む胎児 (Taiji Haramu Taiji) | Hatsune Miku | February 13, 2012 | music, lyrics |
| • | 怪異物ノ怪音楽箱 (Kaii Mononoke Ongakubako) | Hatsune Miku | March 16, 2012 | music, lyrics |
| • | 紅鳶捨猫録 (Benitobi Sutenekoroku) | Hatsune Miku | April 12, 2012 | music, lyrics |
| • | 水棲生物と夏の機械 (Suisei Seibutsu to Natsu no Kikai) | Hatsune Miku | April 30, 2012 | music, lyrics |
| • | Drawing wings | Hatsune Miku | April 30, 2012 | music, lyrics |
| | "古書屋敷殺人事件" | Hatsune Miku | July 3, 2012 | music, lyrics |
| • | Dance with enemy | GUMI | November 10, 2012 | music, lyrics |
| | "異国人形館殺人事件" | Hatsune Miku | December 5, 2012 | music, lyrics |
| • | 逢魔ヶドロップ (Oumaga Drop) | GUMI | February 07, 2013 | music, lyrics |
| • | こっちむいてほい (Kocchi Muite Hoi) | Hatsune Miku | March 15, 2013 | music, lyrics |
| • | 能面島神隠し事件 (Noumen-Jima Kamikakushi Jiken) | Hatsune Miku | May 19, 2013 | music, lyrics |
| • | モノノケミステリヰ (Mononoke Mystery) | Hatsune Miku | December 06, 2013 | music, lyrics |
| • | 物怪紐解草子 (Bukkai Himoto Zoushi) | Kagamine Rin & Len, Hatsune Miku | February 14, 2014 | music, lyrics |
| • | ムジナ寝台特急ミステリヰ (Mujina Shindai Tokkyuu Mystery) | Hatsune Miku | March 01, 2014 | music, lyrics |
| • | モノノケミステリヰ (Mayoiga Mystery) | Hatsune Miku | May 30, 2014 | music, lyrics |
| • | キュウビ御霊会ミステリヰ ~起承~ (Kyuubi Goryoue Mystery ~Kishou~) | Hatsune Miku | September 19, 2014 | music, lyrics |
| • | キュウビ御霊会ミステリヰ ~転結~ (Kyuubi Goryoue Mystery ~Tenketsu~) | Hatsune Miku | October 24, 2014 | music, lyrics |
| • | イヌガミ邸神懸りミステリヰ (Inugamitei Kamigakari Mystery) | Hatsune Miku | March 27, 2015 | music, lyrics |
| • | firefly | Hatsune Miku | September 07, 2015 | music, lyrics |
| • | 化生戯画 (Keshou Giga) | Hatsune Miku | June 19, 2016 | music, lyrics |
| • | 名探偵連続殺人事件 (Meitantei Renzoku Satsujin Jiken) | Hatsune Miku | July 31, 2016 | music, lyrics |
| • | せんせ (Sense) | Hatsune Miku | September 16, 2016 | music, lyrics |
| • | うしろめたフィクション (Ushirometa Fiction) | Hatsune Miku, Kagamine Rin | October 20, 2016 | music, lyrics |
| • | 人生幽霊部員 (Jinsei Yuurei Buin) | Hatsune Miku | October 29, 2016 | music, lyrics |
| • | 猫屋敷心中事件 (Nekoyashiki Shinjuu Jiken) | Hatsune Miku | November 18, 2016 | music, lyrics |
| • | わたしの人生のお話 (Watashi no Jinsei no Ohanashi) | GUMI | April 02, 2017 | music, lyrics |
| • | 魔少女讃歌 (Ma Shoujo Sanka) | Hatsune Miku | June 13, 2017 | music, lyrics |
| • | 囮 (Otori) | Hatsune Miku | July 27, 2017 | music, lyrics |
| • | 走れ太宰 (Hashire Dazai) | Hatsune Miku | November 17, 2017 | music, lyrics |
| • | あるいは酒でいっぱいの浮世 (Arui wa Sake de Ippai no Ukiyo) | Hatsune Miku | January 12, 2018 | music, lyrics |
| • | オノマトペテン師 (Onomatopeten-Shi) | Hatsune Miku | February 24, 2018 | music, lyrics |
| • | ⑨ | Kagamine Rin | July 06, 2018 | lyrics |
| • | トコヨトキヨ (Tokoyo Tokiyo) | flower | July 13, 2018 | music, lyrics |
| • | 髄まで愛して (Zui Made Aishite) | GUMI | December 29, 2018 | music, lyrics |
| • | クーロンズ・ホテル (Kowloon's HOTEL) | Kagamine Rin | February 01, 2019 | music, lyrics |
| • | BO-ZU | Kagamine Rin | April 26, 2019 | music, lyrics |
| • | フェストフェス (Festfes) | Kagamine Len | July 20, 2019 | music, lyrics |
| • | ブラッドベリ (Bradbury) | flower | August 23, 2019 | music, lyrics |
| | "ヴィラン" | flower | February 07, 2020 | music, lyrics |
| • | I meets You!! | Hatsune Miku | March 25, 2020 | lyrics |
| • | 一角獣 (Ikkakujuu) | flower | May 15, 2020 | music, lyrics |
| • | アフタースクールフィーバー (After School Fever) | Hatsune Miku | June 30, 2020 | music, lyrics |
| • | 虹霓 (Kougei) | Kagamine Len | December 12, 2020 | music, lyrics |
| • | キュリオ・シティ (Curio City) | Hatsune Miku | March 19, 2021 | music, lyrics |
| • | 発火 (Hakka) | flower | August 11, 2021 | music, lyrics |
| • | ザネリ (Zanelli) | flower | August 24, 2021 | music, lyrics |
| • | Empress | Kagamine Rin | September 16, 2021 | music, lyrics |
Albums
[
]
Discography
[
]
| Affiliation | Title | Featuring | Date | Roles |
| --- | --- | --- | --- | --- |
| SOUNDNAUTS | 密室音楽箱 (Misshitsu Ongakubako) | Hatsune Miku | September 23, 2012 | music, lyrics |
| Geneon Universal Entertainment | 女学生探偵ロック (Jogakusei Tantei Rock) | Hatsune Miku, GUMI, Kagamine Rin & Len | June 26, 2013 | music, lyrics |
| Independent | 中央線歩廊 (Chuuousen Horou) | Hatsune Miku, GUMI | April 26, 2014 | music, lyrics |
| Teniwoha Yashiki | 繍 (Shuu) | Hatsune Miku, Kagamine Rin & Len | July 13, 2014 | music, lyrics |
| NBCUniversal Entertainment Japan | モノノケミステリヰ (Mononoke Mystery) | Hatsune Miku, GUMI, Kagamine Len | October 22, 2014 | music, lyrics |
| NBCUniversal Entertainment Japan | 女学生探偵物語 (Jogakusei Tantei Monogatari) | Hatsune Miku, GUMI, Kagamine Rin & Len | October 26, 2016 | music, lyrics |
| NBCUniversal Entertainment Japan | ブラックホールディスク (Black Hole Disc) | Hatsune Miku | February 22, 2017 | screenplay |
| Independent | 囮 (Otori) | Hatsune Miku, GUMI, Kagamine Rin & Len | April 30, 2017 | music, lyrics |
| NBCUniversal Music | "CONCIENTIA" | GUMI, Hatsune Miku, Kaai Yuki, CYBER SONGMAN, Megurine Luka | December 20, 2017 | arrangement |
| Independent | 女学生探偵vs冥探偵 (Jogakusei Tantei vs Meitantei) | Hatsune Miku, GUMI, flower, Teniwoha | August 10, 2018 | music, lyrics |
| Independent | てにをは文庫 (Teniwoha Bunko) | Hatsune Miku, GUMI, flower | December 30, 2018 | music, lyrics |
| Independent | 龍の蛻に棲む (Ryuu no Monuke ni Sumu) | Hatsune Miku, GUMI, Kagamine Rin & Len, flower, Teniwoha | August 10, 2019 | music, lyrics |
| NBCUniversal Entertainment Japan | NO BOY | Hatsune Miku, GUMI, Kagamine Rin & Len, flower | August 25, 2021 | music, lyrics |
Compilations
[
]
| Affiliation | Title | Featuring | Date | Roles |
| --- | --- | --- | --- | --- |
| EXIT TUNES | EXIT TUNES PRESENTS Storytellers RPG | Hatsune Miku, Kagamine Rin & Len, Megurine Luka, GUMI | November 7, 2012 | music, lyrics |
| FARM RECORDS | "VOCAROCK collection 4 feat. 初音ミク" | GUMI, Hatsune Miku, IA, Kagamine Rin, Megurine Luka, and Kagamine Len | November 28, 2012 | music, lyrics |
| EXIT TUNES Co., Ltd. | "EXIT TUNES PRESENTS GUMitia from Megpoid" | GUMI | April 3, 2013 | music, lyrics |
| ASCII Media Works | MIKU-Pack 02 Song Collection "夏服" | Hatsune Miku | June 15, 2013 | music, lyrics |
| HPQ | "妖艶和奏絵巻 feat. 初音ミク" | Hatsune Miku, Kagamine Rin & Len, IA, Megurine Luka, KAITO, GUMI, Nekomura Iroha, and Aoki Lapis | August 14, 2013 | music, lyrics |
| FARM RECORDS | "VOCAROCK collection 5 feat. 初音ミク" | GUMI, Hatsune Miku, IA, Kagamine Len, Kagamine Rin, and Megurine Luka | December 25, 2013 | music, lyrics |
| U/M/A/A | "EVERGREEN SONGS 2012" | Hatsune Miku | December 24, 2014 | music, lyrics |
| ASCII Media Works | MIKU-Pack 17 Song Collection "Early Masterpiece Collection" | Hatsune Miku | January 15, 2016 | music, lyrics |
| Gakken Plus | ボカロで覚える中学歴史 (Vocalo de Oboeru Chuugaku Rekishi) | GUMI, Hatsune Miku, Camui Gackpo, Kagamine Rin | April 19, 2016 | music, lyrics |
| Independent | "キメラ" | Hatsune Miku, flower, Otomachi Una, Kagamine Len, and Kaai Yuki | October 15, 2021 | music, lyrics |
| EXIT TUNES | "EXIT TUNES PRESENTS Vocalodelight feat. 初音ミク" | Hatsune Miku, Kagamine Rin, Kagamine Len, flower, GUMI, Megurine Luka, IA, MEIKO, KAITO, and Camui Gackpo | December 15, 2021 | music, lyrics |
References
[
]