🖒

This producer is retired.
Any changes should be notified to ensure that edits meet this wiki's policies and guidelines.  Discussions for the retired are here and see more subjects categorized here.

🖒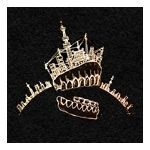 External links
Official
Unofficial
Tohma (トーマ) is a producer. His songs generally have fantasy lyrics. His specialty are the lyrics, which can be interpreted in various ways, always telling a story. He is good with hard-rock or heavy metal melodies; however, Tohma is a flexible composer who can blend both hard rock and light electronica, creating a signature sound consistent throughout his works. He is also known for his high sense illustrations, with his specialty being modest Forms.
Tohma retired from being a producer in the VOCALOID community in April 2013, with his blog and Twitter subsequently went unavailable.
On February 21, 2019, a Twitter link was found attached to his Niconico account's profile, linking to an account called "Gyoson". As such, it is assumed that Tohma has resumed his music career, now active as the singer-songwriter Gyoson.
Works
| Links | Title | Featuring | Date | Roles |
| --- | --- | --- | --- | --- |
| • | 黒猫アリスと月光アリス (Kuroneko Arisu to Gekkou Arisu) | Hatsune Miku | May 15, 2010 | music, lyrics |
| • | ユグドの歯車 (Yugudo no Haguruma) | Hatsune Miku | July 04, 2009 | music, lyrics |
| • | 幻想少女と童話の森 (Gensou Shoujo to Douwa no Mori) | Hatsune Miku | October 10, 2010 | music, lyrics |
| • | 銀河鉄道は夜の街に (Ginga Testudou wa Yoru no Machi ni) | Hatsune Miku | November 28, 2010 | music, lyrics |
| • | 十字塔の丘 (Juujitou no Oka) | Hatsune Miku | December 30, 2010 | music, lyrics |
| | "ミーミルの花" | Hatsune Miku | March 31, 2011 | music, lyrics |
| | "バビロン" | Hatsune Miku | May 2, 2011 | music, lyrics, illust |
| | "骸骨楽団とリリア" | Hatsune Miku | June 18, 2011 | music, lyrics, illust |
| | "エンヴィキャットウォーク" | Hatsune Miku | October 22, 2011 | music, lyrics, illust |
| | "ノスタルジックドリームガール" | Hatsune Miku | November 18, 2011 | music |
| | "幽霊屋敷の首吊り少女" | GUMI | February 3, 2012 | producer |
| | "マダラカルト" | GUMI | May 6, 2012 | music, lyrics, illustration, movie |
| | "九龍レトロ" | GUMI | September 7, 2012 | music |
| | "アザレアの亡霊" | Hatsune Miku | November 5, 2012 | music, lyrics |
| | "オレンジ" | Hatsune Miku Append Sweet | December 20, 2012 | composer |
| | "ヤンキーボーイ・ヤンキーガール" | GUMI | March 5, 2013 | music, lyrics |
| | "魔法少女幸福論" | Hatsune Miku | April 2, 2013 | music, lyrics |
Albums
Discography
| Affiliation | Title | Featuring | Date | Roles |
| --- | --- | --- | --- | --- |
| • | Eureka | Hatsune Miku, GUMI | April 28, 2012 | music, lyrics |
| • | アザレアの心臓 (Azalea no Shinzou) | Hatsune Miku, GUMI, Tohma | April 03, 2013 | music, lyrics |
Compilations
| Affiliation | Title | Featuring | Date | Roles |
| --- | --- | --- | --- | --- |
| • | VOCALOUD × XIII SESSIONS | GUMI, VY1, Hatsune Miku, Megurine Luka | November 14, 2010 | music, lyrics |
| EXIT TUNES | "EXIT TUNES PRESENTS Vocalocluster feat. 初音ミク" | Hatsune Miku, Kagamine Len, Kagamine Rin, Megurine Luka, Camui Gackpo, KAITO, GUMI, and MEIKO | October 19, 2011 | music, lyrics |
| FARM RECORDS | "VOCAROCK collection 3 feat. 初音ミク" | Hatsune Miku, Kagamine Rin, Megurine Luka, GUMI, and Kagamine Len | December 7, 2011 | music, lyrics |
| EXIT TUNES | "EXIT TUNES PRESENTS Vocalodream feat. 初音ミク" | Hatsune Miku, Kagamine Rin, GUMI, Megurine Luka, Kagamine Len, Camui Gackpo, KAITO, and MEIKO | January 18, 2012 | music, lyrics |
| • | MONSTERS | SF-A2 miki, Hatsune Miku, Kagamine Rin & Len | February 05, 2012 | music, lyrics |
| • | V Love 25~Brave Heart~ | Hatsune Miku, Kagamine Rin & Len, GUMI, Megurine Luka | March 14, 2012 | music, lyrics |
| • | VOCALOUD 00 | Hatsune Miku, Kagamine Rin, Megurine Luka | June 27, 2012 | music, lyrics |
| BinaryMixx Records and Sony Music Direct | "初音ミク 5thバースデー ベスト ~impacts~" | Hatsune Miku, Kagamine Rin & Len, GUMI, Megurine Luka, KAITO, and MEIKO | August 1, 2012 | music, lyrics |
| Dwango User Entertainment, Inc. | "VOCALOID 超BEST -impacts-" | Hatsune Miku, Kagamine Rin & Len, GUMI, Megurine Luka, IA, Camui Gackpo, KAITO, MEIKO, VY1 | October 03, 2013 | music, lyrics |
| Dwango User Entertainment, Inc. | "VOCALOID 超BEST -memories-" | Hatsune Miku, Kagamine Len, Kagamine Rin, GUMI, Megurine Luka, IA, Camui Gackpo, KAITO, MEIKO, and VY2 | October 3, 2013 | music, lyrics |
| Sony Music Entertainment Japan | "VOCA NICO☆PARTY" | Hatsune Miku, Kagamine Len, Kagamine Rin, GUMI, Megurine Luka, IA, KAITO, MEIKO, Yuzuki Yukari, Lily, and VY2 | December 25, 2013 | music, lyrics |
| U/M/A/A | "初音ミク Project mirai こんぷり~と" | Hatsune Miku, Kagamine Rin & Len, GUMI, Megurine Luka, KAITO, and MEIKO | September 2, 2015 | music, lyrics |
| EXIT TUNES | "EXIT TUNES PRESENTS Vocalohistory feat. 初音ミク" | Hatsune Miku | March 15, 2017 | music, lyrics |
| Dwango User Entertainment, Inc., U&R records | "Re:Start" | Hatsune Miku, Kagamine Len, Kagamine Rin, GUMI, Megurine Luka, KAITO, and MEIKO | August 30, 2017 | music, lyrics |
| EXIT TUNES | "EXIT TUNES PRESENTS Vocaloseasons feat. 初音ミク ~Autumn~" | Hatsune Miku, Kagamine Rin, Kagamine Len, KAITO, Megurine Luka, IA, and MEIKO | October 4, 2017 | music, lyrics |
| • | HATSUNE MIKU EXPO 2018 E.P. | Hatsune Miku, Kagamine Rin & Len | June 19, 2018 | music, lyrics |
| EXIT TUNES | "EXIT TUNES PRESENTS GUMIssimo from Megpoid ―10th ANNIVERSARY BEST―" | GUMI | June 19, 2019 | music, lyrics |
Gallery