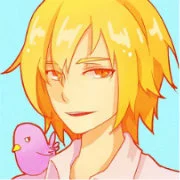 Affiliations
[
]
External links
[
]
Official
[
]
Unofficial
[
]
ToriSama, also known as Niao Ye ToriSama (鸟爷ToriSama; Niǎo Yé ToriSama), is a Chinese producer who made her debut in August 2012, but had interest in the VOCALOID software since 2007. She specializes in electropop styles of music.
She first released "My World" featuring Luo Tianyi and Hatsune Miku in addition to a number of other songs that helped her gain notice within the Chinese fandom. Her most notable works are "Half and Half" and "Mónǚ de Wǔ Yàn".
Her birthday is June 21, 1992.
Works
[
]
| Links | Title | Featuring | Date | Roles |
| --- | --- | --- | --- | --- |
| | "不对等恋爱" | Luo Tianyi | October 18, 2012 | producer |
| | "魔女的舞宴" | Luo Tianyi | February 15, 2013 | lyrics, music, tuning |
| | "一半一半" | Luo Tianyi | February 22, 2013 | music, lyrics, tuning, video |
| | "迷鸟" | Luo Tianyi | April 27, 2013 | music, video |
| | "我的世界" | Luo Tianyi, Hatsune Miku | February 1, 2014 | music, Chinese lyrics |
Albums
[
]
Compilations
[
]