UNI VOCALOID4 Append English | Songs Albums Notable Originals
---
UNI (유니) is a Korean VOCALOID developed and distributed by ST MEDiA and was released for the VOCALOID4 engine in February 2017. Her voice provider has never been revealed.
A set of additional Korean voicebanks were expected to be released some time in 2017, however, they have since been pushed back. She was also announced to have an English voicebank, but it would not begin development until after the additional voicebanks are released.[3] Information about these voicebanks were stalled since 2016.
Concept
[
]
In her early concept submitted by Dr. Yun to the 2015 Korean Character Business Conference (2015 국산캐릭터 비즈니스 컨퍼런스), UNI was noted to have been an 18 year old girl and one of two twins of light born from the Big Bang that took place in the middle of the vast universe. She was to be accompanied by Koni (코니), a character born from the stars gathered in the constellation of the Unicorn after the birth of UNI. It was stated their story began when Koni was wandering in search of UNI in the vast universe and finally met her. [4] This concept seems to have been scrapped upon her VOCALOID4 release of which she was given a new design and profile.
According to the Facebook post revealing her design, UNI has strawberry milk and electronic dance music listed as her 'favorites'. It also states that her sizes are 34-23-35.[5]
Etymology
[
]
Her name is derived from the words: Universe, U&I, & Union.[6][7] It is pronounced /ju:ni/.
Appearance
[
]
Her appearance is based off her concept of being the "Universal VOCALOID". She has a star under her left eye, as well as star badges on her tie, cuff links, and ankles.
UNI's concept plays off of electronic controls and is inspired by SeeU's design. Her skirt lights up when she sings. She wears a band on her thigh that has rewind, pause, and skip buttons. UNI's name is printed on her shoulder, based off of the Crypton VOCALOID characters' and SeeU's tattoos.
UNI's color scheme was chosen to compliment SeeU's, which is why her hair and base color were set as pink when she was first being developed.[8]
Relations
[
]
Koni - Concept partner, a unicorn-like being born from from the stars.
History
[
]
Marketing
[
]
On December 1, 2017, ST MEDiA published their first album: I Love Moonlight. The album was a compilation of all of UNI's promotional demo songs in addition to four songs made exclusively for it. A limited edition version was also produced and came with a special LED light stand based off of the album's cover art. A five-day preorder sale was held prior to the album's release and allowed customers to purchase the normal version at a 10% discount for either respectively.
Voicebanks
[
]
UNI

UNI is a young female who sings in Korean, unlike SeeU before her, she has the basic Korean Phonetics with no extra or unneeded sounds. Her voice is sweet and naive-sounding with a good bass but poor treble range.
Other vocals

More voicebanks and English were planned for VOCALOID4 but have not appeared.
Music featuring UNI
[
]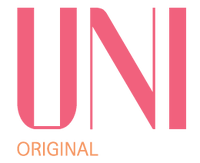 유쾌한 우주인의 인류멸망
다 함께!
월화연휘가
Voice
| | |
| --- | --- |
| Featuring | UNI |
| Producers | Black Shock Box |
| Categories | Original song |
Search for music featuring UNI
[show/hide]
Reputation
[
]
Status
Google Trends
Reaction
In December 2014, concept art of UNI's first design was revealed. The initial reactions were mixed, though there were several comparisons made by both Western and Korean fans that the design mirrored Hatsune Miku Append too much.[9] Although the Korean fandom responded more positively in comparison, there was enough concern that the design should be altered.
Following the reveal, Dr. Yun wrote an announcement that the revealed design was not meant to be final nor that it was meant to be shown at all. The concept was one of several that were being worked on and UNI's final design was still in development. However, he did note the fans' concerns and would "keep them in mind" during continued development.[10]
In August 2015, the final design for UNI was revealed. The reaction was notably more positive towards the new version with a wave of support for UNI from the Korean fans.[11]
After UNI's release, there was a notable growth in the Korean fandom. Her release saw the return of formerly retired producers as well.
Several of her demos surpassed 100,000 views on YouTube, as well as a number of original songs produced.
Achievements
First VOCALOID by ST MEDiA
First and only Korean VOCALOID4
First Korean VOCALOID available for Mac
References
[
]
External links
[
]
| Language | Description | Site |
| --- | --- | --- |
| Korean | Vocaloid Empire official twitter | Link |
| Korean | Vocaloid Empire official cafe | Link |
| Korean | Vocaloid Talks official Facebook | Link |
| English | deviantArt , art and media community | Link |
| Japanese | Pixiv , art and media community | Link |
[

]