<div class="producer-links">
[[File:profile img]]
==Affiliations==
* [[]]

==External links==
===Official===
{{Official
  |web   = 
}}

===Unofficial===
{{Unofficial
  |vocadb =  |p = yes
  |vlw    = Category:(producer) songs list
}}
</div>

Desc

<!--__TOC__-->

{{Clr}}

==Works==
{| class="sortable producer-table"
|- class="vcolor-default"
! {{pwt head}}
|-
| {{pwt row|}}
|-
| {{pwt row|}}
|-
| {{pwt row|}}
|}

==Albums==
===Discography===
{| class="sortable producer-table"
|- class="vcolor-default"
! {{awt head}}
|-
| {{awt row|}}
|-
| {{awt row|}}
|}

==Gallery==
===Merchandising===
<gallery bordercolor = teal hideaddbutton="true">

img|desc
</gallery>

==References==
<references/>
---
Black Shock BoxEdit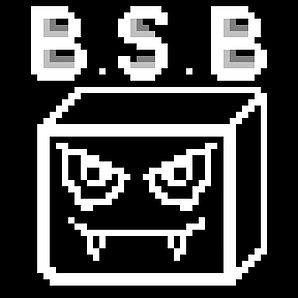 AffiliationsEdit
External linksEdit
UnofficialEdit
Black Shock Box is a Korean VOCALOID producer duo made up by IXTLI and Youmin (ゆみん). known for making songs with UNI. They are also known for making arranges and covers of other people's songs.
DiscographyEdit
Affiliation
Title
Featuring
Date
Roles
Script error
Script error
ReferencesEdit
---
ABOUT PRODUCER
Huduoduo (hanzi: 胡多多 pinyin: Húduōduō)

He is an authorized user of Zhang Chuchu and Yuecheng.[1]
STATUS:N/A → Assumed active
GENRE:
LABELS:
ASSOCIATIONS:
OFFICIAL:[]
URL(s)twitter weibo
PLAYLIST(s):([])
WORKS: (Upload date)

"Name of Song" (Vocaloid used) (Mon.00.20**)
"Name of Song" (Vocaloid used) (song of other producer) (Mon.00.20**)
Songs / Featured WorksEdit
DiscographyEdit
Title
Page

Page 2
Producer
Producer
Producer 2
Release Date
Release
Release 2
Compilation AlbumsEdit
ReferencesEdit
---
👤
Producer article work in progress. What is being worked on: Yeet
For information on how to help, see the guidelines.  More subjects categorized here.
👤
AffiliationsEdit
External linksEdit
UnofficialEdit
Utsu-P (鬱P, lit. Depression-P) is a recognized producer known for his metal VOCALOID songs.
Although at the beginning his songs exclusively featured Miku, he now also uses Rin, GUMI, and flower as well.
He is well known for managing VOCALOIDs to perform shouts, screams and grunts through the use of filters and effects, and his melody generally has a heavy bass line.
Aside from that, his lyrics often are somewhat complex and their hidden meaning is difficult to grasp at first glance.
He is also a member and founder of the band Ohayougozaimasu (おはようございます, Good Morning).
Links
Title
Featuring
Date
Roles
"アンチ・デジタリズム"
Hatsune Miku
September 1, 2008
"生命付ダッチワイフ"
Hatsune Miku
December 1, 2008
None
"ドール"
Hatsune Miku
June 7, 2009
""骸Attack!!""
Hatsune Miku
July 3, 2009
"DIARRHEA"
Hatsune Miku
November 12, 2009
【site: y-ico】(【id:AV46ppu7Pes】【comment: Ikiro-P's upload 】)
"Psychokinesis"
Hatsune Miku
November 7, 2009
"害虫"
Hatsune Miku
April 23, 2010
"THE DYING MESSAGE"
Kagamine Rin
August 3, 2010 (NND) and February 20, 2016 (YT)
"potato-head in wonderland"
Hatsune Miku
September 7, 2010
"イッシュのポケモン 言えるのか!"
Ryuto, Hatsune Miku, SF-A2 miki, KAITO, Kagamine Rin, GUMI, Kasane Teto, Camui Gackpo
December 11, 2010
"生霊"
Kagamine Rin
January 09, 2011 (NND) and February 20, 2016 (YT)
"再生"
GUMI
March 24, 2011
"P 名 光 っ て た"
Hatsune Miku
April 11, 2011
""オトナのオモチャ""
Kagamine Rin
June 18, 2010
"ブラックホールアーティスト"
Kagamine Rin and GUMI
July 25, 2011
" |color = black; color:white"
Kagamine Rin
August 29, 2011
"ディス・イズ・ラブソング"
GUMI
January 1, 2012
"馬鹿はアノマリーに憧れる"
Kagamine Rin
March 24, 2012 (NND) & February 20, 2016 (YT)
"モンキーダンスの洗脳術"
Kagamine Rin
July 17, 2012
"暴動"
Kagamine Rin
November 1, 2012
None
"チョコレイト・オンナノコ"
GUMI
December 19th, 2012
"MiKUSABBATH"
Hatsune Miku
April 18, 2013
"ニャン黙の了解"
Hatsune Miku, Kagamine Rin
August 07, 2013
"Ghost Under the Umbrella"
GUMI Power
July 18, 2013
"看板娘の悪巫山戯"
Hatsune Miku, Kagamine Rin, GUMI
July 25, 2013 (NND) & Feb 20, 2016 (YT)
"ゴージャスビッグ対談"
Hatsune Miku
Feb 07, 2014
"皆殺しのマジック"
GUMI Power
March 1, 2014
"インパーフェクトアニマルズ"
Kagamine Rin, GUMI
July 25, 2014
"絶対音楽で踊れ"
flower
August 28, 2014
"食事"
Kagamine Rin
August 7, 2015
Script error
"HIKIZURI"
Kagamine Rin
May 20, 2016
"麺屋ぐろてすく"
Kagamine Rin
August 11, 2017
Script error
"ハイパーリアリティショウ"
Hatsune Miku
April 4, 2019
DiscographyEdit
Affiliation
Title
Featuring
Date
Roles
Script error
Script error
Script error
Script error
Script error
Script error
Script error
Script error
Script error
Script error
MY SONG IS SHIT
"ALGORITHM"
Hatsune Miku, GUMI, Kagamine Rin, flower
Aug 17, 2014
Script error
Script error
MY SONG IS SHIT
"GREATEST SHITS"
Hatsune Miku, Kagamine Rin, GUMI, flower, MAYU
August 10th, 2018
Dwango User Entertainment, Inc., KARENT
"RENAISSANCE"
Hatsune Miku, Kagamine Rin, and GUMI
August 10, 2019
ReferencesEdit
Add Category:Producer on Bilibili
---
---