For information as an official VOCALOID illustrator, see Official VOCALOID illustrators/VOCALOID3#Xin Hua: VOFAN.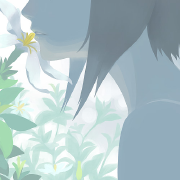 Affiliations
[
]
External links
[
]
Official
[
]
Unofficial
[
]
VOFAN (ヴォーハン), also known by his real name Yuanheng Dai (戴源亨; Dài Yuánhēng) is a Taiwanese illustrator who was active since 1999. He was born on June 13, 1980 and is from Tainan, Taiwan. He gradated from the Department of Architecture of Chung Yuan Christian University and from the Institute of Art of Science and Technology (now known as the Department of New Media Art) from Taipei National University of the Arts. He is the president of Night Cat Cafe, a creative works club.
VOFAN did illustrations for the Bakemonogatari series and is known to use pastel colors and barely creates outlines. He only uses different shades of color to create depth and to differentiate objects, and his works are noted to be called "Color Illustory". He speaks Mandarin and English fluently, and can read Japanese.
He was the official illustrator of Xin Hua and Xin Hua Japanese, in addition to Sweet ANN's Taiwanese design for her E-Capsule Co. Ltd box.
Works
[
]
Albums
[
]
Compilations
[
]