YANHE VOCALOID3 VOCALOID5 | Songs Albums Notable Originals
---
YANHE (言和) is a Chinese VOCALOID developed formerly by Bplats, Inc. with MERCURY INC., under the YAMAHA Corporation, and was created in collaboration with Shanghai HENIAN. She was the grand winning entry of the second "VOCALOID™ CHINA" contest and was released in July 2013 for the VOCALOID3 engine.
Her voice is provided by Seira Ryu (劉セイラ / 劉婧犖; 刘婧荦; Liú Jìngluò), a professional Chinese voice actress.
In February 2020, YANHE was confirmed to receive a VOCALOID5 update.[3] Currently, only approved producers have access to her V5 trial.
Concept
[
]
YANHE is described to be handsome, cool, or boyish on the outside, yet soft-hearted on the inside. Her boyish voice makes her unique.[4][5]
Her deep tone of voice was originally created for the supporting character, Zhiyu Moke, but this project had to be changed after YAMAHA was forced to remove his character rights after the actions of Shanghai HENIAN's former president, Ren Li.[6]
In 2017, according to Shanghai HENIAN's official website, YANHE's birthday is July 11 and she is listed as a Cancer. Her musical instrument is a scroll that unrolls into a keyboard.[5] Her age was also listed as 17 on one of the old official websites, however, this was later removed and never mentioned again in later accounts and sites.[2] Her signature color is #00FFCC.[7]
Etymology
[
]
Yán (言) can mean "say" or "speech", while hé (和) can mean "peace", "harmonious", or "gentle". Thus, her name can be interpreted to mean "speak peace". Compare the Chinese idiom "shake hands and speak peace" (握手言和), which is used to describe when enemies cease fighting.
Appearance
[
]
The design was drawn by MQ and is part of the 'YANHE Project'.
YANHE, like Luo Tianyi before her, had her avatar chosen through a competition.
According to one of Shanghai HENIAN's websites, her appearance is described to be handsome as she has a tomboyish look and an androgynous sounding voice. She has short white hair and light blue eyes. Her design consists of a white crop top with a black and pink trim at the top. Over the shirt, she wears a white track jacket with aqua and pink trimmings, and a pink flower-shaped charm on the zipper. She wears black shorts with two grey belts crisscrossing over each other with single light blue pieces on her left side. On her right thigh is a black band with a long pink ribbon tied to it. This band carries her scrolled keyboard. Her shoes are white with aqua and pink trimmings like the jacket. On her head is an aqua headset with a pink design running across the middle. The flower design from her zipper are also printed on the sides of her headphone speakers. According to her reference sheets, the pink trimmings on her clothes, wristbands, and headsets are shaped as waveforms or flat lines.
While not much was changed between the original entry and the final design, there were some differences. Originally, her wristbands and belts were pink with white waveforms. The sleeves of her jacket also had deeper cuts with a zipper to open and close it, which were reduced to smaller cuts with no zipper. Her piano scroll was originally tucked behind her via her pink belts. Her shorts and the top of her shirt seemed to be more navy than black. There seemed to be a small logo on the left side of her jacket, but the details about it are unknown. The collar of her jacket was much smaller compared to the new design.
Relations
[
]
For more on VOCALOID relationships, see the FAQ.
History
[
]
Marketing
[
]
YANHE had a similar marketing technique as Luo Tianyi and YOHIOloid; she was a fan-designed VOCALOID.
A second contest was held to see whose design would be the new image for the second Mandarin VOCALOID. It began on March 25, 2013 and ended at the end of April. On May 13, the 15 finalists were announced. The winning design, along with the 4 runner-ups, were announced June 6. YANHE had the most votes out of all 666 entries.
YANHE had an album revealed in June 2013 called The Stage 1. It was released on July 11, the same day her software was made available for purchase. The Stage 2 was released later in the year.
Voicebanks
[
]
YANHE

Originally YANHE's vocal was intended for Zhiyu Moke and was meant to represent a male vocal. Due to issues at the time, the voicebank was repurposed and made into its own separate character since it was a completed voicebank. As a result, the voicebank was labelled as a deep female vocal instead.
Music featuring YANHE
[
]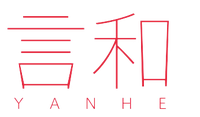 逆浪千秋

| | |
| --- | --- |
| Translation | Nì Làng Qiānqiū |
| Featuring | YANHE |
| Producers | |
| Categories | Original song |
冠世一战

夜莺

| | |
| --- | --- |
| Translation | Yèyīng |
| Featuring | YANHE |
| Producers | Snowboot-P |
| Categories | Original song |
牵丝戏

| | |
| --- | --- |
| Translation | Qiān Sī Xì |
| Featuring | YANHE |
| Producers | |
| Categories | Cover song |
Search for music featuring YANHE
[show/hide]
Reputation
[
]
Status
Google Trends
Reaction
YANHE was not as noticed as Luo Tianyi which may have been caused by her sudden release. There wasn't much warning as to when she would be open for purchase.
Another factor was the tension between the fans of YANHE and the fans of the VOCALOID CHINA supporting characters. When a design contest was announced for the second Chinese VOCALOID, many of the Chinese fans were stunned. While some had not minded the new VOCALOID's arrival, majority of the fans, especially those who supported Yuezheng Ling, a popular pre-existing supporting character, would not happily accept YANHE. This was due to the fans believing that the existing concepts would become VOCALOIDs directly after Luo Tianyi. When the new vocal was announced, they assumed that YANHE replaced the concepts and that they would never become VOCALOIDs. The issue remained throughout 2013-2014, particularly in songs involving duets with Tianyi and YANHE where Ling's fans would express their strong negative feelings towards the new VOCALOID.[8]
However, she was still generally well received by the Chinese and Western fandoms as time moved on and the tension slowly began to shrink smaller as a portion of the fans were trying to help tame those who still blamed YANHE for the VOCALOID CHINA concepts' lack of voicebanks. As of 2014, since Ling was announced to gain her own voicebank, the fans regained hope for the supporting characters and dispelled their anger towards YANHE.[9]
In October 2015, due to controversial issues surrounding YANHE's voicebank and that it was originally intended to be Zhiyu Moke's voice, the Chinese fans were thrown into shock. While some of the fans turned their anger towards the man responsible for this to happen, there were others who returned to their original mindset in 2013: shun and blame YANHE for "replacing" Moke. SHN and other fans tried to tame the angry fans by responding that she was incapable of doing wrong and that she was not to blame for Moke's lack of voicebank. In comparison, the Western fandom reacted by sympathizing with YANHE.
In April 2015, Pǔtōng DISCO, a duet song between YANHE and Tianyi, reached 1 million views on bilibili. In April 2018, "Nì Làng Qiānqiū" became the first YANHE original solo song to reach 1 million views.
Trivia
YANHE's vocal was the 36th release for VOCALOID3 in total. The release assisted the VOCALOID3 engine into beating the record of 35 vocals released for VOCALOID2.
She is the first VOCALOID to break the pattern of a female voicebank releasing with a male counterpart as the first two VOCALOIDs of a set language, although ironic as the voicebank was meant to be produced for a male.

Extensively, the voicebank would have been the first male counterpart of the first two VOCALOIDs of a set language to have been voiced by a female voice provider.
Achievements
First Vsinger character to not receive an extensive backstory
References
[
]
External links
[
]
| Language | Description | Site |
| --- | --- | --- |
| Chinese | 言和PROJECT official Weibo | Link |
| Chinese | 言和 official bilibili | Link |
| Chinese | Shanghai HENIAN official homepage | Link |
| Chinese | YANHE Project The official website for VOCALOID YANHE (Wayback Archive) | Link |
| Chinese | VOCALOID CHINA 2 Project Hompage | Link |
| Chinese | VOCALOID CHINA 2 Contest entries | Link |
| English | deviantArt , art and media community | Link |
| Japanese | Pixiv , art and media community | Link |
[

]