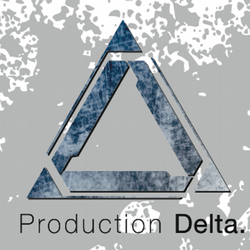 Affiliations
[
]
External links
[
]
Official
[
]
Unofficial
[
]
Yama△ (やま△ Yamasankakkei) is a producer known for making collaborative works with Hitoshizuku-P (often written as Hitoshizuku-P x Yama / ひとしずくP × やま△ or Yamashizuku / やましずく). He often does the mixing of her songs such as Karakuri Burst and the Synchronicity Series. He is part of teamOS, along with Hitoshizuku-P and Suzunosuke.
He mainly uses Megurine Luka in his original songs, and his main genre is usually metal songs. However, he does compose ballad songs as well.
Yama△ does NOT permit unauthorized reprints of his videos.
Works
[
]
Links
Title
Featuring
Date
Roles
"Synchronicity ~第二章 光と影の楽園~"
Kagamine Rin and Kagamine Len
December 9, 2009 (NND) and January 14, 2015 (YT)
music, mix
"duplicator"
Megurine Luka
October 30, 2009
music, lyrics
"魔法の手"
Kagamine Len
December 22, 2009
mix, guitar
"Yakusoku"
Megurine Luka
March 29, 2010
music, lyrics
"秘蜜〜黒の誓い〜"
Kagamine Rin and Kagamine Len
April 5, 2010
mix
"秘蜜〜白の誓い〜"
Hatsune Miku
May 09, 2010 (album)
mix
"Liberate"
Megurine Luka
May 10, 2010
music, lyrics
"Endless Sight"
Megurine Luka
August 23, 2010
music, lyrics
"Now Hold Me"
Megurine Luka
September 16, 2010 (NND) and September 27, 2010 (YT)
music, lyrics
"Snow Ash~白の別れ~"
Megurine Luka
October 11, 2010 (NND) and October 13, 2010 (YT)
music, lyrics
"雨夢楼"
Kagamine Rin and Hatsune Miku
October 27, 2010 (NND) and January 20, 2015 (YT)
mix
"大和撫子"
Hatsune Miku and Megurine Luka
November 21, 2010 (NND) and Janurary 21, 2015 (YT)
arrangement, guitar
"ミルクラウン恋鎖"
Hatsune Miku
November 21, 2010
mixing
"Lunatic Lab"
Megurine Luka
December 16, 2010
music, lyrics
None
"Are you ready?"
Megurine Luka
December 31, 2010 (album release date)
producer
"恋闇楼"
Kagamine Len
December 31, 2010 (album release date)
mixing
"からくり卍ばーすと"
Kagamine Rin and Kagamine Len
January 15, 2011 (NND) and January 24, 2015 (YT)
guitar, mix
None
"運命ごっこ"
Kagamine Len and Kagamine Rin
August 13, 2011 (album)
music, arrangement, mixing, mastering
None
"追いかけっこは夢の中"
Kagamine Rin and Kagamine Len
August 13, 2011 (album release date)
music, arrangement, mixing, mastering
"背徳の花"
Kagamine Rin and Kagamine Len
December 28, 2011
music
"Bad ∞ End ∞ Night"
Hatsune Miku, Kagamine Rin, Kagamine Len, Camui Gackpo, GUMI, MEIKO, KAITO, and Megurine Luka
January 15, 2012
mixing
"イカサマ⇔カジノ"
Kagamine Len and Kagamine Rin
April 1, 2012
mix
•

Bloody Cross

Camui Gackpo
April 06, 2012
lyrics
"Crazy ∞ nighT"
Hatsune Miku, Kagamine Len, Kagamine Rin, GUMI, Camui Gackpo, Megurine Luka, KAITO, and MEIKO
July 18, 2012
mix
"おおかみは赤ずきんに恋をした"
Kagamine Len and Kagamine Rin
August 4, 2012
music, lyrics
•

Bloody Cross RemakeVer.

Camui Gackpo
August 30, 2012
lyrics
"迷走ラプソディ"
GUMI, Lily, and Camui Gackpo
September 6, 2012 (NND) and January 24, 2015 (YT)
music, arrangement, mixing, mastering
"soundless voice"
Kagamine Len
October 19, 2012
arrange, mix
"魔法の鏡"
Kagamine Rin and Kagamine Len
June 15, 2011 (album)
November 25, 2012 (NND) and January 24, 2015 (YT)
music, arrangement, mixing, mastering
"鏡の魔法"
Kagamine Len
December 19, 2012 (album release date)
"巡る世界のレクイエム"
Kagamine Len and Kagamine Rin
December 19, 2012
music, arrangement, mixing, mastering
"Twilight ∞ nighT"
Hatsune Miku, Kagamine Len, Kagamine Rin, GUMI, Camui Gackpo, Megurine Luka, KAITO, and MEIKO
February 14, 2013
mix
"Re:fate"
GUMI
December 15, 2012 (album)
March 13, 2013 (PV)
music, lyrics
None
"Slowly sky"
VY2
April 5, 2013 (clear's ver), December 31, 2013 (album, VY2 cover)
music, arrangement, mixing, mastering
"オネガイセカイ"
Kagamine Rin
June 27, 2012 (album, IA ver)
April 8, 2013 (NND) and April 19, 2013 (YT)
music, lyrics
"いたちごっこ ∞ らゔぁーず"
Kagamine Len
April 18, 2013
music, arrangement, mixing, mastering
"てんごくとじごく"
Kagamine Rin and Kagamine Len
April 24, 2013
music, arrangement, mixing, mastering
"箱庭の夢"
IA
June 11, 2013
music, arrangement, mixing, mastering
None
"Prologue"
Kagamine Rin
August 12, 2013 (album release date)
music, arrangement, mixing, mastering
None
"因果律の花"
Kagamine Rin and Kagamine Len
August 12, 2013 (album release date)
music, arrangement, mixing, mastering
None
"鬼ヶ島ノ死闘"
Kagamine Len, Kagamine Rin, VY2, GUMI, Camui Gackpo, Lily, KAITO, and Hatsune Miku
August 12, 2013 (album)
music, arrangement, mixing, mastering
None
"未完成ヒーロー譚"
Kagamine Len
August 12, 2013 (album)
music, arrangement, mixing, mastering
"last song ~涙の海へ~"
Hatsune Miku
August 12, 2012 (album) / January 24, 2015 (YT)
arrange, mix
"1000年タイムカプセル"
MAYU
December 5, 2012 (album) and August 26, 2013 (NN)
arrangement, video
"Yakusoku"
Megurine Luka
December 8, 2012
music, lyrics
"怪盗Fの台本(シナリオ)〜消えたダイヤの謎〜"
Hatsune Miku, Camui Gackpo, Kagamine Rin, Kagamine Len, GUMI, MAYU, IA, Megurine Luka, MEIKO, and KAITO
November 5, 2013
music, arrangement, mixing, mastering
"亡国のネメシス"
Kagamine Rin and Kagamine Len
December 24, 2013
music, arrangement, mixing, mastering
None
"とりっくおあとりーと"
Kagamine Rin and Kagamine Len
December 31, 2013 (album release date)
music, arrangement, mixing, mastering
None
"Song for I"
Kagamine Len
December 31, 2013 (album release date)
music, arrangement, mixing, mastering
"四季折の羽"
Kagamine Rin and Kagamine Len
August 12, 2013 (album) and January 20, 2014 (PV)
music, arrangement, mixing, mastering
None
"夢幻ドロップ"
IA
February 5, 2014 (album release date)
music, arrangement, mixing, mastering
"Party×Party"
Hatsune Miku V3, Kagamine Len Append Power, Kagamine Rin Append Power, MEIKO V3 Power, Megurine Luka, and KAITO V3 Straight
April 15, 2014
music, arrangement, mixing, mastering
None
"雨乞い唄"
Kagamine Rin
May 15, 2014 (album)
music, arrangement, mixing, mastering
"七転び八起き千年の旅"
Kagamine Len and Kagamine Rin
June 27, 2014
music, arrangement, mixing, mastering
None
"沈みゆく哀"
IA
July 2, 2014 (album)
music, arrangement, mixing, mastering
"蝶と花と蜘蛛"
Kagamine Rin & Len and VY2
August 4, 2014
music, lyrics, video
None
"秘蜜〜聖戦の誓い〜"
Hatsune Mikuo (Hatsune Miku), Lily, and KAITO
August 17, 2014 (album)
music, arrangement, mixing, mastering
None
"運命の女神"
Hatsune Miku and Kagamine Len
August 17, 2014 (album)
music, arrangement, mixing, mastering
"断罪のセレナータ"
VY2
August 17, 2014 (album)
music, arrangement, mixing, mastering
"EveR ∞ LastinG ∞ NighT"
Hatsune Miku, Kagamine Len, Kagamine Rin, GUMI, Camui Gackpo, Megurine Luka, MEIKO, and KAITO
September 3, 2014 (album) and September 11, 2014 (NN)
mix
"十三番目の黙示録"
Kagamine Len and Kagamine Rin
December 26, 2014
music, arrangement, mixing, mastering
"神無月の弔い~宿怨の収穫祭~"
Kagamine Len, Camui Gackpo, KAITO, VY2, and Hatsune Mikuo (Hatsune Miku)
December 30, 2014 (album)
music, arrangement, mixing, mastering
None
"絶頂パティシエール"
Kagamine Rin and Kagamine Len
December 30, 2014 (album)
music, arrangement, mixing, mastering
"劣等生シンドローム"
Kagamine Len
December 30, 2014 (album)
music, arrangement, mixing, mastering
"暁のモノローグ"
Kagamine Len and Kagamine Rin
December 30, 2014 (album)
music, arrangement, mixing, mastering
None
"Epilogue"
Kagamine Len
December 30, 2014 (album release date)
music, arrangement, mixing, mastering
"愛欲のプリズナー"
Kagamine Len and Kagamine Rin
March 27, 2015
music, arrangement, mixing, mastering, video
•

赤と白と黒の系譜 (Aka to Shiro to Kuro no Keifu)

Lily, Kagamine Rin & Len
April 10, 2015
music, arrangement, mixing, mastering
"言ノ葉遊戯"
Kagamine Rin and Kagamine Len
June 18, 2015
music, arrangement, mixing, mastering
"星織り唄"
Kagamine Rin and Kagamine Len
December 30, 2014 (album) and June 7, 2015 (PV)
music, , arrangement, mixing, mastering, video
"ミスルトウ~魂の宿り木~"
Kagamine Rin and Kagamine Len
July 10, 2015
music, arrangement, mixing, mastering
"海賊Fの肖像"
Kagamine Len, Kagamine Rin, MEIKO, Megurine Luka, and KAITO
December 30, 2014 (album) and July 30, 2015 (PV)
music, arrangement, mixing, mastering
None
"酩酊ディストーション"
KAITO and Camui Gackpo
August 16, 2015 (album release date)
music, arrangement, mixing, mastering
None
"舞台裏の花嫁"
Kagamine Rin
August 16, 2015 (album release date)
music, arrangement, mixing, mastering
None
"Song for S"
VY2
August 16, 2015 (album release date)
music, arrangement, mixing, mastering
None
"Love is……?"
Kagamine Rin
August 16, 2015 (album release date)
music, arrangement, mixing, mastering
None
"いつか、シンデレラが"
Kagamine Len
August 17, 2014 (album)
music, arrangement, mixing, mastering
None
"Memories"
Kagamine Rin & Len
September 30, 2015 (album release date)
music, arrangement, mixing, mastering
"ミスルトウ~転生の宿り木~"
Kagamine Len and Kagamine Rin
September 30, 2015 (album) and October 29, 2015 (PV)
music, arrangement, mixing, mastering
"Re:birthed"
Kagamine Len and Kagamine Rin
September 30, 2015 (album) and December 21, 2015 (PV)
music, arrangement, mixing, mastering
"いろはに人生帳"
Hatsune Miku, Kagamine Len, Kagamine Rin, Megurine Luka, MEIKO, and KAITO
January 9, 2016
music, arrangement, mixing, mastering
"冷やして鳴らそうお菓子のいい音"
Hatsune Miku
May 31, 2016
music, arrangement, mixing, mastering
"祝福のメシアとアイの塔"
Hatsune Miku, Kagamine Len, Kagamine Rin, Megurine Luka, Camui Gackpo, GUMI, IA, MAYU, MEIKO, and KAITO
July 20, 2016
music, arrangement, mixing, mastering
"連想アクトレス~狩人と獣~"
MEIKO and KAITO
December 20, 2016
music, arrangement, mixing, mastering. video
None
"VersuS"
Kagamine Rin and Kagamine Len
December 31, 2016 (album release date)
music, arrangement, mixing, mastering
None
"空想ウェイトレス"
Kagamine Rin
December 31, 2016 (album)
music, arrangement, mixing, mastering
None
"モノクロに咲く紅"
Hatsune Miku
December 31, 2017 (album)
music, arrangement, mixing, mastering
None
"Heroes"
Kagamine Rin, Kagamine Len, MEIKO, KAITO, Camui Gackpo, and VY2
August 11, 2017 (album release date)
music, arrangement, mixing, mastering
"惜別の向日葵"
Kagamine Rin and Kagamine Len
December 31, 2016 (album)
September 2, 2017 (PV)
music, arrangement, mixing, mastering
"Welcome to the Mirror Sound's Kingdom"
Kagamine Len and Kagamine Rin
December 20, 2017 (album) and December 21, 2017 (PV)
music, arrangement, mixing, mastering
"Sister's ∞ mercY"
Kagamine Rin
August 11, 2017 (album) and December 27, 2017 (PV)
music, arrangement, mixing, mastering
"幻想ピアニスト"
Kagamine Len
December 31, 2016 (album release date) and February 18, 2018 (PV)
music, arrangement, mixing, mastering
"レンアイゲーム"
Kagamine Len
August 16, 2015 (album) and August 6, 2018 (PV)
music, arrangement, mixing, mastering
"endless wedge"
Kagamine Len
December 12, 2012 (album)
October 19, 2018 (PV)
arrangement, video
"Alice in N.Y."
Kagamine Len, Kagamine Rin, Camui Gackpo, IA, GUMI, Megurine Luka, Hatsune Miku, KAITO, MAYU, and MEIKO
March 20, 2019 (album) and April 3, 2019 (PV)
music, arrangement, mixing, mastering
"Vampire's ∞ pathoS"
Kagamine Len
December 29, 2017 (album) and August 3, 2019 (PV)
music, arrangement, mixing, mastering
"少女人形の見た夢"
Kagamine Rin and Kagamine Len
August 16, 2015 (album) and December 29, 2019 (PV)
music, arrangement, mixing, mastering
•

It's a Dragon Party

Hatsune Miku
January 01, 2020
music, mixing, mastering
"優等生シンドローム"
Kagamine Rin
March 06, 2020
music, arrangement, mixing, mastering
•

DreamenD

Hatsune Miku, Kagamine Rin & Len, Megurine Luka, KAITO, MEIKO
November 09, 2020
music, arrangement, mixing, mastering
"Amazing Dolce"
MEIKO, Kagamine Rin, and Kagamine Len
March 24, 2016 (game) and January 22, 2021 (PV)
music, arrangement, mixing, mastering
•

クイーン・サンベリーナ (Queen Thumbelina)

Kagamine Rin & Len, VY2, KAITO, Camui Gackpo, Ken
February 05, 2021
n/a
•

Last Knight Battle

MEIKO
March 26, 2021
n/a
Albums
[
]
Discography
[
]
| Affiliation | Title | Featuring | Date | Roles |
| --- | --- | --- | --- | --- |
| Independent | Laboratory | Megurine Luka, Hatsune Miku, Kagamine Rin & Len | December 31, 2010 | production |
| • | からくり卍ばーすと (Karakuri卍Burst) (single) | Kagamine Rin & Len | August 13, 2011 | production |
| KARENT | "After the partY" | Kagamine Rin & Len, GUMI, Camui Gackpo, Hatsune Miku, Megurine Luka, KAITO, MEIKO, Lily, and MAYU | December 15, 2012 | production |
| EXIT TUNES, KarenT | EndlessroLL | Hatsune Miku, Kagamine Rin & Len, GUMI, Camui Gackpo, Megurine Luka, KAITO, MEIKO | December 19, 2012 | production |
| KarenT | If the World | Kagamine Rin & Len, Hatsune Miku, Lily, GUMI, KAITO, MAYU, VY2, Camui Gackpo | August 12, 2013 | production |
| • | EVER DREAM | Kagamine Rin & Len, Hatsune Miku, Megurine Luka, IA, GUMI, KAITO, MAYU, MEIKO, VY2, Camui Gackpo | December 31, 2013 | production |
| KarenT | Polkadodge | Kagamine Rin & Len, Hatsune Miku, KAITO, VY2, IA, Lily, MEIKO, Megurine Luka | August 17, 2014 | production |
| KarenT | If the World 2 | Kagamine Rin & Len, Hatsune Miku, KAITO, VY2, Camui Gackpo, MEIKO, Megurine Luka | December 30, 2014 | production |
| KarenT | Shape of lovE | Kagamine Rin & Len, Hatsune Miku, KAITO, IA, VY2, Camui Gackpo | August 16, 2015 | production |
| Warner Music Japan Inc. | ミスルトウ~神々の宿り木~ (Mistletoe ~Kamigami no Yadorigi~) | Kagamine Rin & Len, GUMI, Lily, Hatsune Miku, KAITO, IA, VY2, Camui Gackpo, MEIKO, Megurine Luka | September 30, 2015 | production |
| KarenT | Shuffle!! | Kagamine Rin & Len, GUMI, Lily, Hatsune Miku, KAITO, IA, VY2, MAYU, MEIKO, Camui Gackpo, Megurine Luka | September 30, 2015 | production |
| KarenT | VersuS | Kagamine Rin & Len, GUMI, Hatsune Miku, KAITO, IA, MAYU, MEIKO, Camui Gackpo, Megurine Luka | December 31, 2016 | production |
| KarenT | VILLAINS & HEROES ~Side:H~ | Kagamine Rin & Len, KAITO, VY2, MEIKO, Camui Gackpo | August 11, 2017 | production |
| KarenT | VILLAINS & HEROES ~Side:V~ | Kagamine Rin & Len, KAITO, IA, Hatsune Miku | December 29, 2017 | production |
| KarenT | Shuffle!!2 | Kagamine Rin & Len, Hatsune Miku, KAITO, MEIKO, Megurine Luka | August 10, 2018 | production |
| KarenT | If the World 3 | Hatsune Miku, GUMI, Ken, Camui Gackpo, MEIKO, KAITO, IA, VY2, Megurine Luka, Kagamine Rin & Len, MAYU | August 10, 2018 | production |
Single
[
]
| Affiliation | Title | Featuring | Date | Roles |
| --- | --- | --- | --- | --- |
| • | 雨乞い唄 (Amagoi Uta) (single) | Kagamine Rin | June 6, 2014 | production |
| • | DreamenD | Hatsune Miku, Kagamine Rin & Len, Megurine Luka, KAITO, MEIKO | November 09, 2020 | production |
Compilation
[
]
| Affiliation | Title | Featuring | Date | Roles |
| --- | --- | --- | --- | --- |
| EXIT TUNES | "EXIT TUNES PRESENTS Vocalocluster feat. 初音ミク" | Hatsune Miku, Kagamine Len, Kagamine Rin, Megurine Luka, Camui Gackpo, KAITO, GUMI, and MEIKO | October 19, 2011 | production |
| EXIT TUNES | "EXIT TUNES PRESENTS Vocalonexus feat. 初音ミク" | Hatsune Miku, Kagamine Rin Kagamine Len, GUMI, Camui Gackpo, Megurine Luka, KAITO, and MEIKO | January 19, 2011 | production |
| Independent | "kagamination" | Kagamine Rin & Len | June 15, 2011 | production |
| EXIT TUNES | "EXIT TUNES PRESENTS Vocalocluster feat. 初音ミク" | Hatsune Miku, Kagamine Len, Kagamine Rin, Megurine Luka, Camui Gackpo, KAITO, GUMI, and MEIKO | October 19, 2011 | production |
| EXIT TUNES | "EXIT TUNES PRESENTS Vocalodream feat. 初音ミク" | Hatsune Miku, Kagamine Rin, GUMI, Megurine Luka, Kagamine Len, Camui Gackpo, KAITO, and MEIKO | January 18, 2012 | production |
| avex trax | "小室哲哉 meets VOCALOID" | Hatsune Miku, Kagamine Rin, Kagamine Len, and Megurine Luka | March 28, 2012 | arrange |
| EXIT TUNES | "EXIT TUNES PRESENTS Vocalogemini feat. 鏡音リン・レン" | Kagamine Rin & Len, Hatsune Miku, Megurine Luka | April 4, 2012 | production |
| HPQ | "花楽里漫葉集 feat. 初音ミク" | Hatsune Miku, Kagamine Rin & Len, GUMI, Camui Gackpo, Megurine Luka, MEIKO, KAITO, Hiyama Kiyoteru | April 25, 2012 | production |
| TEAM Entertainment | "IA THE WORLD ~光~" | IA | June 27, 2012 | production |
| EXIT TUNES | "EXIT TUNES PRESENTS Vocaloconnection feat. 初音ミク" | Hatsune Miku, GUMI, Kagamine Rin, Kagamine Len, Camui Gackpo, KAITO, Megurine Luka, MEIKO, and IA | August 1, 2012 | production |
| • | V Love 25 -Desire- | Hatsune Miku, Kagamine Rin & Len, GUMI, Megurine Luka, IA, Camui Gackpo, KAITO, and MEIKO | September 19, 2012 | production |
| EXIT TUNES | "EXIT TUNES PRESENTS VOCALOID™3 Library MAYU SPECIAL 2CD" | MAYU | December 5, 2012 | production |
| VOCALOID RECORDS, YAMAHA Corporation | "天響ノ和樂" | Hatsune Miku, Kagamine Len, Kagamine Rin, GUMI, Megurine Luka, VY2, VY1, and Aoki Lapis | January 23, 2013 | production |
| EXIT TUNES | "EXIT TUNES PRESENTS Vocalosensation feat. 初音ミク" | Hatsune Miku, GUMI, Kagamine Rin, Megurine Luka, Kagamine Len, IA, Camui Gackpo, MEIKO, KAITO, MAYU, and Lily | February 20, 2013 | production |
| Independant | "ボカロバラード・セレクション" | Hatsune Miku, Megurine Luka, and Kagamine Len | March 20, 2013 | production |
| EXIT TUNES | "EXIT TUNES PRESENTS Vocalotwinkle feat. 鏡音リン、鏡音レン" | Kagamine Rin & Len, Hatsune Miku | March 20, 2013 | production |
| TEAM Entertainment | "IA THE WORLD ~翼~" | IA | July 3, 2013 | production |
| BinaryMixxRecords | "V♥25 -Gloria-" | Hatsune Miku, Kagamine Rin, GUMI, Kagamine Len, Megurine Luka, IA, Yuzuki Yukari, KAITO, MEIKO, Camui Gackpo, and Lily | July 17, 2013 | music, lyrics |
| • | 月刊eta Vol.03 (Gekkaneta Vol.03) | Hatsune Miku, Kagamine Rin, MAYU | September 04, 2013 | production |
| NICOBARNING | "ニコバニほへと ボカロver" | Kagamine Rin & Len, GUMI, MAYU, VY2, and SF-A2 miki | September 15, 2013 | production |
| EXIT TUNES | "月刊eta Vol.06" | MAYU, Hatsune Miku, Camui Gackpo, Kagamine Rin & Len, GUMI, Megurine Luka, MEIKO, and KAITO | October 2, 2013 | production |
| Dwango User Entertainment, Inc. | "VOCALOID 超BEST -impacts-" | Hatsune Miku, Kagamine Rin & Len, GUMI, Megurine Luka, IA, Camui Gackpo, KAITO, MEIKO, VY1 | October 03, 2013 | production |
| Dwango User Entertainment, Inc. | "VOCALOID 超BEST -memories-" | Hatsune Miku, Kagamine Len, Kagamine Rin, GUMI, Megurine Luka, IA, Camui Gackpo, KAITO, MEIKO, and VY2 | October 3, 2013 | production |
| EXIT TUNES | "EXIT TUNES PRESENTS Vocalofuture feat. 初音ミク" | Hatsune Miku, GUMI, Megurine Luka, Kagamine Rin, Kagamine Len, IA, MAYU, Camui Gackpo, KAITO, and MEIKO | November 6, 2013 | production |
| EXIT TUNES | "「うた結い575」小豆と抹茶 きゃらそんこれくしょん!!" | Masaoka Azuki and Kobayashi Matcha | February 5, 2014 | production |
| TEAM Entertainment | "IA THE WORLD ~夢~" | IA | February 5, 2014 | production |
| • | MIKU-Pack 07 Song Collection "Rain Drops" | Kagamine Rin | May 15, 2014 | production |
| BinaryMixxRecords | "V Love 25 -Imagination-" | Hatsune Miku, GUMI, Megurine Luka, Kagamine Rin, Kagamine Len, IA, Camui Gackpo, KAITO, and MEIKO, Lily, Kaai Yuki | May 21, 2014 | production |
| TEAM Entertainment | "IA THE WORLD ~蒼~" | IA | July 2, 2014 | production |
| EXIT TUNES | "EXIT TUNES PRESENTS Vocalospace feat. 初音ミク" | Hatsune Miku, GUMI, Kagamine Len, Megurine Luka, Kagamine Rin, MEIKO, MAYU, IA, Camui Gackpo, and KAITO | September 3, 2014 | production |
| U/M/A/A | EVERGREEN SONGS 2014 | Hatsune Miku, Kagamine Rin & Len | September 30, 2015 | production |
| U/M/A/A | "GOTHIC & HORROR" | Hatsune Miku, Kagamine Rin, Kagamine Len, KAITO, Megurine Luka | October 28th, 2015 | production |
| EXIT TUNES | "EXIT TUNES PRESENTS Vocalocreation feat. 初音ミク" | Hatsune Miku, Kagamine Len, GUMI, Kagamine Rin, Megurine Luka, Camui Gackpo, KAITO, IA, MAYU, and MEIKO | September 21, 2016 | production |
| EXIT TUNES | EXIT TUNES PRESENTS Kagaminext feat. 鏡音リン、鏡音レン ―10th ANNIVERSARY BEST― | Kagamine Rin & Len | December 20, 2017 | production |
| KARENT | "KARENT presents 鏡音リン・レン 10th Anniversary -LODESTAR-" | Kagamine Rin & Len | December 27, 2017 | production |
| EXIT TUNES | "EXIT TUNES PRESENTS Vocaloseasons feat. 初音ミク ~Winter~" | Hatsune Miku, GUMI, Kagamine Len, Megurine Luka, Kagamine Rin, Camui Gackpo, KAITO, IA, MAYU, and MEIKO | January 17, 2018 | production |
| EXIT TUNES | "EXIT TUNES PRESENTS Megurinemotion feat. Megurine Luka" | Megurine Luka | January 30, 2019 | production |
| KARENT | "巡音ルカ 10th Anniversary - Fabulous∞Melody -" | Megurine Luka | January 30, 2019 | production |
| EXIT TUNES | "EXIT TUNES PRESENTS Vocalostream feat. 初音ミク" | Hatsune Miku, GUMI, Kagamine Rin, Kagamine Len, IA, flower, Megurine Luka, Camui Gackpo, KAITO, MEIKO, and MAYU | March 20, 2019 | production |
| EXIT TUNES | "EXIT TUNES PRESENTS Vocalodelight feat. 初音ミク" | Hatsune Miku, Kagamine Rin, Kagamine Len, flower, GUMI, Megurine Luka, IA, MEIKO, KAITO, and Camui Gackpo | December 15, 2021 | music, lyrics |
Gallery
[
]